If you are considering pursuing studies at UK universities, you are embarking on an exciting educational journey. The United Kingdom is renowned for its prestigious universities, world-class education system, and rich cultural experiences. In this comprehensive guide, we will provide you with all the information you need to know about studying at a UK university. From the reasons why you should choose the UK as your study destination to the application process, entry requirements, tuition fees, popular courses, and working opportunities, we have got you covered. So, let's dive in and explore everything you need to know about pursuing full-time studies at a UK university.
Top UK Universities 
When it comes to choosing a UK university for your full-time studies, there are several renowned institutions to consider. Three universities that offer exceptional educational opportunities are De Montfort University (DMU) in Leicester, the University of Greenwich in London, London Metropolitan University, the University of Bradford, and the University of Roehampton in London.
DMU is known for its diverse range of courses and strong industry connections. Located in Leicester, a vibrant city in the heart of England, DMU offers a supportive learning environment and state-of-the-art facilities. Whether you're interested in business, arts, sciences, or technology, DMU has a wide range of programs to suit your interests.
If you prefer bustling city life, the University of Greenwich in London might be the perfect fit for you. With its prime location in the capital, you'll have access to endless opportunities for cultural enrichment and networking. The University of Greenwich is renowned for its strong focus on employability and offers a range of courses in areas such as business, engineering, and humanities.
 Another excellent option in London is the University of Roehampton. This university prides itself on its supportive community and commitment to student success. With a wide range of undergraduate and postgraduate programs, as well as a beautiful campus, the University of Roehampton is a fantastic choice for those seeking a high-quality education in the heart of London.

Why study at the UK universities?
Studying in the UK offers numerous advantages that make it an attractive destination for international students. Firstly, the UK is home to some of the top universities in the world. With a long history of academic excellence, these institutions provide high-quality education and are globally recognized for their research and teaching standards. Studying at a UK university will not only enhance your knowledge and skills but also boost your career prospects. Employers worldwide value UK degrees, giving you a competitive edge in the job market.
Secondly, the UK offers a diverse and multicultural environment. As an international student, you will have the opportunity to meet people from different cultures and backgrounds, expanding your horizons and fostering a global perspective. UK universities' vibrant and inclusive communities create a welcoming atmosphere, ensuring that you feel at home while studying abroad.
Lastly, studying in the UK provides you with the chance to explore its rich history, iconic landmarks, and vibrant cities. From the historical streets of Oxford and Cambridge to the bustling city of London, the UK offers a wide range of cultural experiences. You can visit world-class museums, attend theater performances, explore the picturesque countryside, and immerse yourself in the British way of life.
Choosing the right UK university for you!
Choosing the right UK university is a crucial step in your educational journey. With so many options available, it can be overwhelming to make a decision. Here are some factors to consider when selecting a UK university:
Academic reputation

: Research the university's academic reputation, including its rankings and recognition in your field of study. Look for institutions that have strong programs in your area of interest.

Course offerings

: Explore the courses and majors offered by the university. Ensure that they align with your academic and career goals. Consider whether the university offers flexibility in terms of course choices and interdisciplinary opportunities.

Location

: Think about the area of the university and whether it suits your preferences. Consider factors such as proximity to major cities, access to transportation, and the overall environment. Do you prefer a bustling city or a quieter town?

Campus facilities and resources

: Look into the facilities and resources available on campus, such as libraries, laboratories, sports facilities, and accommodation options. These factors can greatly impact your overall university experience.

Student support services

: Consider the support services provided by the university, such as career guidance, counseling, and academic support. A strong support system can greatly contribute to your success and well-being as a student.
By carefully evaluating these factors and conducting thorough research, you can find the right UK university that caters to your academic, personal, and career aspirations. 

Understanding entry requirements for UK universities
Each UK university has specific entry requirements that applicants must meet to be considered for admission. These requirements vary depending on the course, level of study, and university. It is crucial to thoroughly research and understand the entry requirements of the universities you are applying to. Here are some common entry requirements for UK universities:
Academic qualifications

: UK universities typically require applicants to have completed certain academic qualifications, such as A-levels, International Baccalaureate (IB), or equivalent qualifications from their home country. The specific grade requirements vary depending on the course and university.
English language proficiency

: Since English is the primary language of instruction in UK universities, international students are required to demonstrate their English language proficiency. 

Subject-specific requirements

: Some courses may have specific subject requirements or prerequisites. For example, engineering programs may require applicants to have studied mathematics and physics at the high school level. It is important to carefully review the subject-specific requirements for your chosen course.

Personal statement

: Your personal statement plays a vital role in the admission process. It allows you to showcase your motivation, passion, and suitability for the course. Tailor your personal statement to each university and course, highlighting relevant experiences and skills.

References

: Academic references are an important part of the application process. Universities often require references from teachers or professors who can provide insights into your academic abilities and potential. Choose referees who know you well and can write strong references on your behalf.
It is crucial to review the specific entry requirements of each university and course you are applying to. Pay close attention to any additional requirements or portfolio submissions that may be necessary for certain courses, such as art or design programs.
Popular courses and majors in UK universities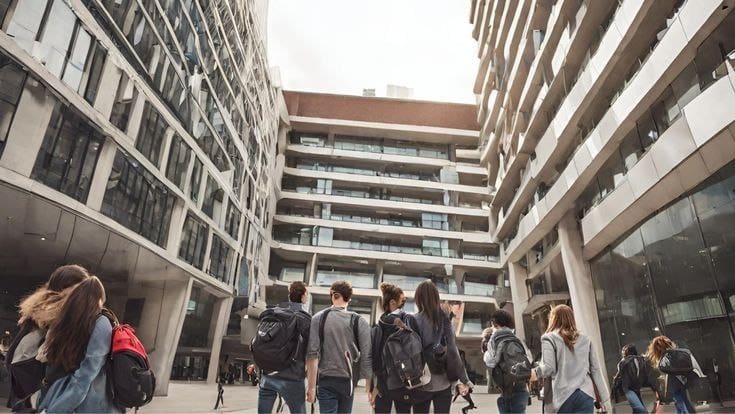 Business Management: Business-related courses, such as Business Administration, Management, Economics, and Finance, are highly sought after by international students. The UK is known for its strong business schools and programs that provide practical skills and knowledge for a successful career in the business world.
Engineering and Technology

: Engineering programs, including Mechanical Engineering, Civil Engineering, Electrical Engineering, and Computer Science, are popular choices among international students. UK universities are known for their strong engineering departments and cutting-edge research.

Social Sciences

: Social Sciences, such as Psychology, Sociology, International Relations, and Political Science, attract students interested in understanding human behavior, society, and global issues. UK universities offer comprehensive programs in these fields, providing a solid foundation for future careers or further academic research.

Science and Medicine

: UK universities have a strong reputation in the field of Science and Medicine. Programs in Biology, Chemistry, Physics, and Medicine attract students who are passionate about scientific research and healthcare.

Arts and Humanities

: UK universities offer a wide range of courses in Arts and Humanities, including English Literature, History, Philosophy, and Fine Arts. These programs provide students with a deep understanding of culture, literature, and creative expression.
These are just a few examples of the popular courses and majors available in UK universities. It is important to explore the specific courses and program offerings of each university to find the one that aligns with your interests and career aspirations. 
Receive a Maintenance Loan of up to 15,000 Pounds!
One of the advantages of studying at a UK university is the availability of financial support. As a full-time student, you may be eligible to receive a maintenance loan of up to £15,000. This loan is designed to help cover the cost of living expenses, such as accommodation, food, and transportation.
The amount you are eligible to receive will depend on various factors, including your household income, whether you're studying inside or outside of London, and whether you're living with your parents or independently. It's important to note that the maintenance loan is means-tested, meaning that the amount you receive will be based on your financial circumstances.
To apply for a maintenance loan, you will need to submit an online application through the official government website. The application process is straightforward, and you will be required to provide information about your course, university, and financial details. It's essential to apply as early as possible to ensure that your loan is processed in time for the start of your studies.
Pursuing full-time studies at a UK university is an incredible opportunity to receive a high-quality education and immerse yourself in a rich cultural experience. Whether you choose to study at De Montfort University, the University of Greenwich, the University of Roehampton, or any other UK university, you can rest assured that you'll be embarking on a rewarding educational journey.
From the application process to the financial support available, we've covered the essential information you need to know. So remember, sit back and relax as we take care of everything. Start planning your exciting adventure today and make your dreams of studying at a UK university a reality.