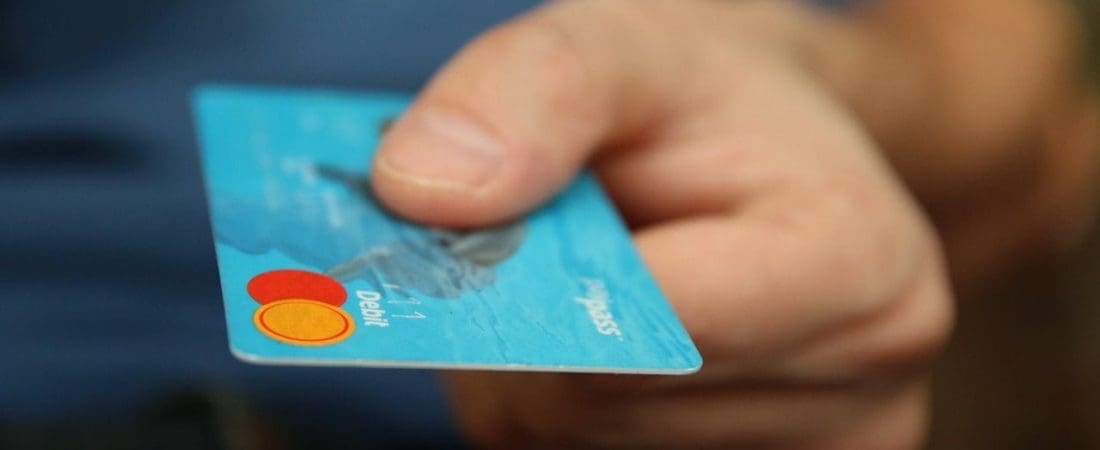 Living costs for a student in the UK
Accommodation for the study period is the most important decision of future students, right after the field of study. Do you have a problem with what property to choose? A dormitory, a room, or maybe an entire apartment?
If you want to find an apartment that you will feel comfortable in, you need to ask yourself :
What type of accommodation am I looking for?

How much am I able to pay for it?

Do I want to live with other students or do I prefer to live with people who are not studying?
Housing costs vary dramatically between regions and cities – London is the most expensive, and Wales or northern England is more pocket-friendly. For example, the cost of the dormitory at London Metropolitan University ranges from £140 to £320/week, at the University of South Wales it costs £85-135/week in Coventry – £128-150/week, and at the University of Sunderland, prices start from £70/week.
The price of the apartment will also depend on its type and standard.
First-year students often opt for dormitories as their preferred accommodation choice. Typically, universities provide an assurance of on-campus housing to all incoming students, whether they are enrolling in undergraduate or graduate programs. Rent prices for on-campus accommodations are often higher than those for renting a room in the city due to their favorable conditions and convenient proximity to the university.
The price of living in a dormitory ranges from £70-£180 per week.
This price includes all bills and Internet access.
The majority of universities establish deadlines for applying for a dorm room, typically around June 30th. Students are required to submit their applications before this date to secure a spot in the dormitories. Even if the deadline has passed, it's still worth giving it a try and inquiring about the availability of any remaining vacant rooms. There might still be a chance to secure a room despite missing the initial deadline. Once you submit your application, the university will place you on a waiting list. This means that if any rooms become available due to cancellations or changes, they will consider your application to assign the available accommodation. Keep in mind the earlier you apply, the better your chances are. The number of applications submitted plays a crucial role in the availability of dorm rooms.
Application for a place in a dormitory is simple and convenient. An electronic form is available on the university's website, which must be filled out and approved. Applications often begin as early as February-March. Once we have applied for dormitory space, we should also think about other alternative options in case we receive a rejection.
Standards in dormitories:
Economy: room with sink, shared bathroom, and kitchen in the corridor for 12 people per kitchen
Standard: room with sink, shared bathroom and kitchen in the corridor for 6 people per kitchen
En-suite: room with bathroom, shared kitchen in the corridor for 5-7 people per kitchen
The dormitory rooms are designed for single occupancy, which means each room accommodates only one person. They are equipped with a bed, desk, chairs, closet, cabinet, and high-speed internet. There are kitchens for students equipped with a refrigerator, freezers, kettles, toasters, microwaves, stoves, and ovens.
Pros of living in a dormitory: good standard of rooms, good location, good learning environment, integration with students, safety.
The downsides of living in a dorm: often small rooms, high prices, quiet at night.
In the UK, renting a room is a smasher accommodation choice among students. It is the cheapest option. When renting a room, bills are included in the rent or shared among roommates.
The fee for a room in an apartment or house is about £70-150 per week.
Price differences are mainly related to the region and size of the city in question.
Undoubtedly, London is the most expensive place for students to live. Room rates depend on the zone in which they live and range from £400-900 per month.
When choosing a room, pay attention to the fact that a cheap apartment far from the school may be more expensive because you will pay for transportation, so you need to calculate it well.
When renting a room, be prepared to pay a deposit and potentially purchase additional furnishings not provided in the room.
Renting an apartment or house
It is trendy for a group of students to rent a studio (or a studio apartment) or an entire apartment or house. The prices for entire apartments or houses are influenced by factors such as the size, location, and unique characteristics of the city.
Here are examples from specific cities:
London – £600-£1500/month.

Liverpool – £500-£700/month.

Aberystwyth – £600-£800/month.
Renting an apartment so-called. ✅ 1 bedroom, or two-bedroom (bedroom, living room) costs from £500 +.
It is also important to remember when renting an apartment or house through an agency or from a private individual, you should expect to pay a deposit. Typically, the required deposit for renting an apartment or house is equivalent to the cost of the first month's rent. Thus, if the rent is £550/month, we will pay £1,100 in total with rent. This is a one-time fee.
The deposit serves as a form of security and financial protection for the landlord against potential damages to the property during the tenancy. If any damages occur, the landlord can use the deposit to cover the costs of repairs or replacements. Exactly, if there is no damage or destruction to the property during the rental period, and the terms of the contract have been fulfilled without any issues, the entire deposit will be returned. It serves as a refundable security measure to ensure that the property is well-maintained throughout the tenancy.
Remember to always ask when renting a room, apartment, or house if the utilities are included in the rental cost.
The average cost of food is about £200-300 per month.
In general, food prices are mostly higher than in Poland.
The cheapest way to stock up is at supermarkets. There are two leading grocery hypermarkets in the UK – Tesco and Asda. Morrisons, Sainsbury's, and Lidl are also popular.
Indicative prices of selected products:
loaf of bread: £0.60-1.40

milk 1 l: £1.00

250 g butter: £1.80

6 pieces of eggs : £0.80-2.00

1 kg of apples: £1.50-2.00

1 kg of tomatoes: £2.00-6.00

Yellow cheese: £1.70 (sliced, 160 g) – £2.50 (sliced, 400 g)

ham 100g: £0.60-2.50

pork sausages 1 kg: £3.00-9.00

musli flakes 600g: £2.00-3.00

beer 0.5 l: £2.00

vodka 1l: 17,00-28,00 £

pack of cigarettes: 6,00-9,00 £
Transportation is an important budget item. If you decide to study in a large city, it is better to rely on public transportation.
Transportation prices vary, depending on how long distances you want to cover. As we have already written when choosing an apartment location, it is important to note that a cheap apartment far from the school may be more expensive because you will be paying for transportation.
The cost of using public transportation is not low. Indeed, the cost of tickets, whether they are monthly, quarterly, semiannual, or annual, varies due to apparent reasons. Different ticket durations offer varying levels of convenience and savings, hence resulting in unlike pricing structures. In London, for example, in order to get around on buses, subways, or streetcars, one must have an Oyster card. The popular Oyster allows rides with various discounts.
Typically, an all-day ticket for urban zones in the UK costs around. 4 lbs.
Approximate cost of monthly tickets in major cities:
London: £100.00 (one zone) £300 (9 zones)

Liverpool: £64.00-90.00

Edinburgh: approx. 50,00 £
Books and research materials
When studying at universities in the UK, you don't have to buy any books you borrow from the library or download them. University libraries are well-equipped.
Clothing
Clothing prices in discount stores are comparable to Polish ones. Several times a year, during sale periods, you can stock up on clothing at up to a 70 percent discount. Outlets are trendy here, with sales of brand-name clothing going on all year round, as well as chain stores selling cheap clothing, such as Primark. In addition, clothes can also be purchased at attractive prices in hypermarkets, or Asda or Tesco.
Hairdresser
Women's is an expense from £20.00, for men prices start around £10. You can also try to arrange a haircut at a hairdressing school or salon that trains staff. There, under the supervision of a professional, you will get a haircut from a novice barber for a small fee.
Discounts
Also worth mentioning is the student ID card. With an international ISIC card, students can purchase a discount ticket when traveling by air, rail, coach, and ferry. ISIC primarily tends to ✅thousands of discounts at cultural centers, museums, as well as stores, and entertainment centers.
In many countries, ISIC holders receive discounts on goods not covered by the official agreement, as the ISIC card is treated on par with the local student card. Many academic institutions and student associations have adopted ISIC as their university's student ID card.
To sum up, studying in the UK costs several hundred pounds per month, and the final amount depends on the size, region, and character of the city (London about 400-800 pounds per month, in other cities about 300-600 pounds per month).
Ask our English students any question and we will give you free help as well as information as soon as we can 🙂
See the ranking and statistics of one of England's several hundred universities