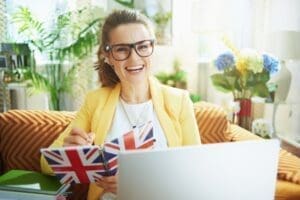 Starting college is quite an experience, and for many, the beginning of an adult, independent life. The decision to study at a foreign academy raises the scale of the event all the more. However, desire alone is not enough – you still need to choose a specific UK University that will allow you to get an education and get on the path of your dream scientific career. If you're planning to become a student at one of the British universities, check on edu4u to pay attention during your search for your future Alma Mater.
What should you pay attention to when choosing a university?
The first and most important question you must ask yourself before choosing a specific UK university is, "What field of study interests me?" This decision allows you to conduct a preliminary analysis and narrow down your search to places that can offer what you expect.
When comparing UK universities, it is worth paying attention to:
educational offer,
course availability,
location,
tuition amount,
scholarship program,
Housing and living expenses,
Opportunities to develop passions (e.g., study circles).
Check the ranking of universities
Everyone associates with academies like Oxford or Cambridge, but it's essential to remember that there are over 160 universities in the UK, so there are plenty of options to choose from! If you are interested in the best university, you can refer to one of the regularly prepared rankings. You can find such a list, among others. On topuniversities.com. Why is it worth checking out? The final result is influenced by elements such as available academic staff, career prospects after obtaining the degree, ratings and admission requirements, and most importantly – student satisfaction.
Among the best UK Universities, the most frequently mentioned are:
Oxford University,
Cambridge University,
Imperial College London,
University of St Andrews,
Durham University.
Choose a city where you feel comfortable.
For starters, consider whether you want the university to be located in England, Wales, Scotland, or Northern Ireland. Each of these places is characterized by different traditions, approaches to learning, and opportunities. If you want to start your study adventure in a vibrant place, it's a good idea to consider Edinburgh, London, or Cambridge. In contrast, opting for a more tranquil setting, Portsmouth or Richmond may be attractive options.
The cost of living is also worth noting. Between living in London and Coventry, for example, there is a significant difference, so it's good to assess what fits within the budget and consider this aspect in the final evaluation. This affects the comfort of life, and this is very important if you want to be successful in your studies.
Additionally, the selection is so vast that you can also consider personal preferences. Do you love spending time at the seaside? Check out Plymouth University's offerings. Do you enjoy visiting historical sites and relaxing in green spaces? A good option would be Greenwich University. You can find a list of the best universities on edu4u!
Make sure the university in question offers a program that is interesting to you
Even if two universities offer the same course you are interested in, there are probably differences in the program. That is why it is so important to analyze the teaching offerings carefully. After all, acquiring knowledge is a crucial element of studying, so the class schedule and opportunities for development in specific fields should meet your expectations.
It's a good idea to check what grants or other research projects are being conducted by the university to ensure opportunities for personal development. Enthusiasts can join thematic scientific circles or participate in additional courses.
Do you want to make the right decision? Experts from Edu4u are at your service!
Studying abroad in the UK is a significant challenge for many people. Choosing a specific UK university is just the beginning of the adventure. Indeed, there's still the process of submitting documents, attending an admissions interview, and organizing one's life abroad. Fortunately, the experts from edu4u are more than willing to help fulfill the dream of anyone who wishes to begin their studies at one of the British universities. We provide support, assist with formalities, help in obtaining scholarships, and explain how the system works. Visit the edu-4u.uk website to learn more!