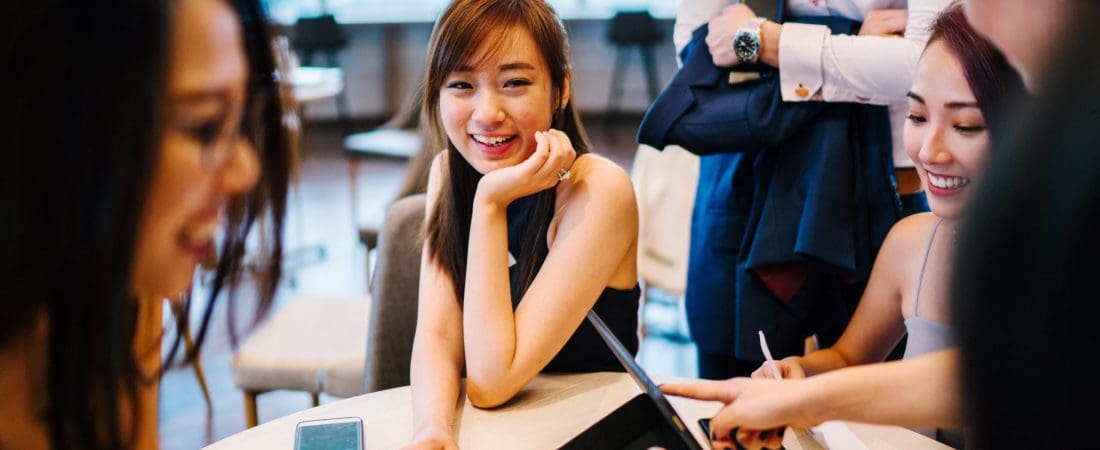 Which course of study in England?
The question of what course to study in England should be asked by every applicant. Choosing a course is a major decision, whether you intend to study at a university in the UK or in Poland. Your future largely depends on it. And to put it in less grandiose terms, the direction you choose will determine whether you will go to work in a good mood and leave feeling satisfied, or whether every day after that will be a morass.
Study directions in England - the ultimate choice?
Do you remember what you wanted to be when you were a kid? How do these dreams relate to your current plans for the future? Some people have always known what profession they want to pursue in adulthood. Others, on the other hand, have a different idea for their professional career every now and then. If you belong to the latter group, choosing a particular field of study may be a challenge for you. In such a case, it is worth considering learning from Foundation Year, which will allow you to see if the direction you have chosen really suits you and meets your expectations.
Still another solution is to take advantage of the so-called gap year (sandwich year), which is a year-long break in education. You can travel the world during this time, learn about other cultures and find your own idea of life. Because probably the worst thing you can do to yourself is to take studies in the UK in the field of study chosen by friends or parents.
Well-paid job after college
What is work to you? It's certainly a way to ensure your livelihood at the right level. For this reason, you may be looking for a field of study that will provide you with a solid income after graduation. Globally, there has long been a shortage of programmers, engineers, biotechnologists or doctors. For this reason, they can count on many job offers and high salaries. However, if none of these fields is your passion, it's a shame to waste time on several years of study in this direction. If you don't like your studies, it will be rather hard to mobilize yourself to study, and your grades won't be the best. Besides, the highest salaries in a given industry await, first of all, specialists who have above-average skills or knowledge. As an average person, you will at most earn average money. At the end of the day, neither will you earn as much as you want, nor will you have job satisfaction.
Does this mean that if you are not turned on by any of the "prospective" professions, you are doomed to not earn the best wages? Not at all. However, you have to find a way to combine your passion and make money from it yourself. This is, of course, possible, and studying in the UK will only help you in this.
Which course of study in England? - Professions of the future
We mentioned above that there are some professions that will definitely not disappear in the next few decades. However, this does not mean that they will not change. The world is constantly rushing forward and today no longer resembles the reality of just a dozen years ago.
Your grandparents, and maybe even your parents, often worked in one profession all their lives. After graduating from college or another school, they were able to complete their education in a sense. You of this approach can actually forget. Even if you graduate from the best college in the world in a particular field, you will need to update your knowledge every few years. That's why today theoretical knowledge matters less and soft skills and the ability to adapt to changes are increasingly important.
Study the future in the UK
Many students in Poland complain that after graduation they have knowledge that is outdated and inadequate to the needs of the market. It must be said that in this respect Universities in the UK are beating Polish universities head-on.
When studying in England, you focus largely on practical issues. On top of this, most universities have state-of-the-art laboratories that correspond to the labs found in actual enterprises. On top of that, universities in the UK work with major employers, so you can still get an internship in an innovative setting while you're still studying.
Besides, in the UK, knowledge as such and cussing a given batch of material by heart does not count. Rather, what matters is the development of skills critical and analytical thinking, problem solving, strategy formulation or effective communication in a team. And this kind of competence is invaluable no matter what profession you will be in.
Also of significance is the fact that in the UK, classes are held
in English
. It is a language in which you will communicate almost all over the world, so mastering it to a near-perfect degree will always allow you to find a well-paid job.
So what course of study should you choose? There is no clear answer to this. However, be guided by your own preferences and abilities. A doctor who faints at the sight of blood or an engineer who hates math is unlikely to be very successful. Also, remember that your future job should not only allow you to make a decent living, but that it should also give you a lot of satisfaction. Otherwise, your career will become a torment.
When choosing a particular profession, you have to expect that it will change over the years. That's why, in addition to learning specific competencies, you should also acquire the skills to adapt to these changes. And in addition to a dose of solid and up-to-date knowledge, your studies in the UK will provide them.
Ask our English students any question and we will give you free help as well as information as soon as we can 🙂
See the ranking and statistics of one of England's several hundred universities