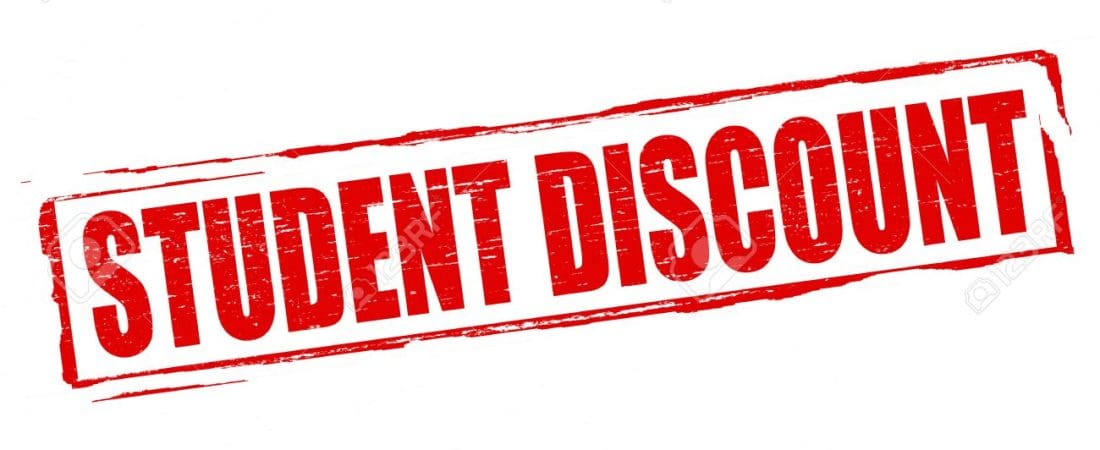 College is one of the most colorful and enjoyable times in life. Especially if you plan to study at one of the UK universities. This is the time when adult life begins, but still without the commitments and restrictions that come with starting a "serious" job, developing a business, or having a family. It can be said that college is a period of great freedom while minimizing responsibility.
However, enjoying the fullness of student life costs money. And the cost of living in the UK, especially in London, is not inconsiderable. Does this imply that when you come to study in England, you might find yourself envious of others who can fully participate in the cultural and entertainment life of the UK, while you struggle to make ends meet, juggling between studying and working non-stop? Fortunately, England is a very a friendly place for students. For this reason, going to study in the UK. you can count on many discounts and various forms of subsidies.
The cost of studying and living
Unlike in Poland, studies in England are paid. Fortunately, universities have a wide range of scholarships, you can use. On top of that, there's an attractive tuition fee loan that fully covers the cost of studying in the UK. This credit is Tuition Fee Loan is repaid only after graduation, on very favorable terms. You can read more about it here.
In addition, the UK helps financially to support the country. All you need to do is find a job where you will spend only 10-15 hours a week. Then you can count on an additional loan for maintenance, known as a "maintenance loan. maintenance loan, depending on your family's financial situation and where you live in the UK, it can be as much as £11,000 a year. Check what criteria you need to meet in order to get such funding
As you can see, the sheer cost of studying and living in the UK need not be a problem. But that's not all. As a student in the UK, you can count on a whole range of discounts, due to them, you will enjoy a cultural and entertainment life in England. Student status entitles you to, among other things. To:
Public transportation discounts,

exemptions under council tax,

cheaper subscriptions, such as. Spotify,

Discounts on food, clothing,

You may also enjoy promotions and discounts when purchasing tickets for concerts or events.
When studying in the UK, consider taking advantage of student discounts under the TOTUM scheme and UNiDAYS. Both options provide a wide range of discounts that significantly reduce the cost of student life in England.
TOTUM
TOTUM is one of the discount programs offered by the student organization NUS. The discounts are nationwide. You can join the program by registering on the website. However, you will most likely receive a relevant invitation to the email address your university will assign to you.
You can use the TOTUM program free of charge for the first 12 months. In subsequent years, you will only have to pay £15 per year for a TOTUM membership. One major purchase is enough for this amount to be recouped.
As part of the program, you will receive discounts through a special card that bears your unique membership number. In addition, the card also has international ISIC card, which will allow you to enjoy many discounts in Poland up to 50%.
What are the benefits of belonging to the TOTUM program? This includes:
– Free access to Amazon Prime for 6 months,
– 10% discount at Co-op grocery stores,
– Discounts at selected restaurants of up to 50%.
UNiDAYS
UNiDAYS also offers many discounts, but unlike the TOTUM program, it is completely free. To take advantage of the discounts, simply register on the program's website. Using UNiDAYS, you can count on:
– Discounts of up to 30% at clothing stores,
– A discount of up to 50% on Apple Music,
– Discounts of up to 10% on Macs and iPads.
By choosing to study in the UK, you have the chance to gain invaluable knowledge and work experience. However, this is not all. In 3 years of study, you have a chance to learn English very well and meet people from all over the world. Additionally, this is a priceless opportunity to interact with British culture and art. And most importantly, all of this is available at an alluring price. You need to know how to use it.
Ask our English students any question and we will give you free help as well as information as soon as we can 🙂
See the ranking and statistics of one of England's several hundred universities