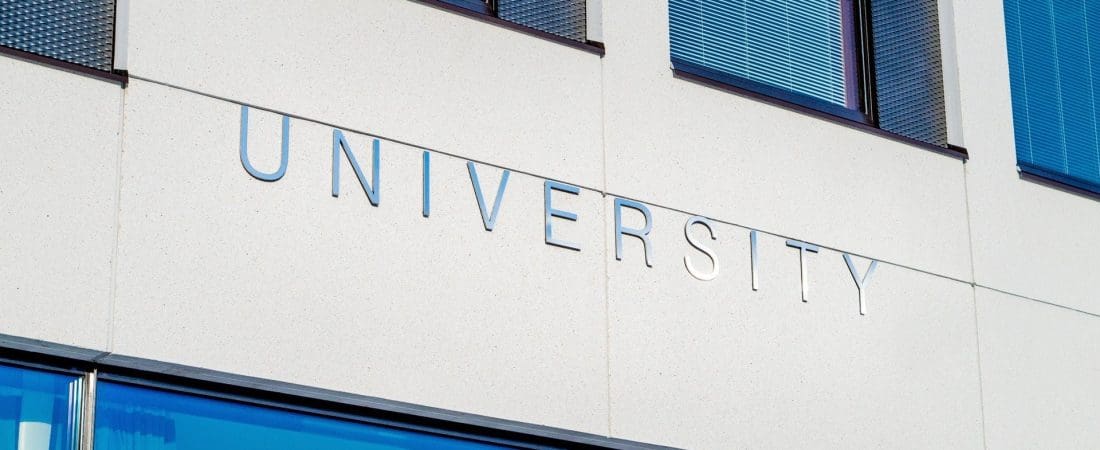 Bachelor degree in the UK:
lots of interesting directions and various classes conducted by specialists in a given field,

fields of study that are in greatest demand in today's labor market,

innovative teaching by experts, not only theoretical, but also practical,

excellent relations with academic professors,

internship and professional practice in the best well respected companies,

foreign trips,

better professional start – the possibility of finding a satisfying job in a short time.
Undergraduate studies in England
About 2/3 of people decide to gain Bachelor's degree in the UK because the completion gives great chances to find a dream job on the international market. The fields offered under UK licenses are ideally suited to today's market British universities guarantee a very good level of education, emphasizing practical skills, they do not teach only mere theory. They allow you to master a foreign language and improve your professional qualifications to find a better job after graduation.
Undergraduate studies in the UK in a nutshell
Bachelor's degree is an undergraduate study in the UK that can be used in the past 130 universities throughout the country and numerous colleges. They last 3-4 years and allow you to obtain the Bachelor's Degree. For some offered majors ( for example specialized, medical ) students can attend longer – about 5 – 6 years. Depending on the chosen direction The following types of Bachelor's degrees are distinguished:
BA – Bachelor of Arts

Bsc – Bachelor of Science

Bed – Bachelor of Education

Beng – Bachelor of Engineering
Undergraduate studies in England can take many forms, from classic to specialized. These are:
Sandwich courses – bachelor's degree in the UK in sandwich courses, mode continues one year longer than in the case of classic studies (3 years). An additional year of study is devoted to apprenticeships closely related to your major, taking place in the second year. Study allows you to gain valuable experience and establish contacts with numerous companies. Most often, this type of teaching is offered it the fields ofIT, business, mathematics, or engineering majors. There are also `thin` sandwich courses, where the professional internship usually lasts about 2 to 6 months.
Short undergraduate degrees – these are the so-called post-secondary courses, the accomplishment of which is related to obtaining diplomas or certificates from a higher school:
Certificate of Higher Education (CertHE) – one-year full-time courses or a 2-year part-time course,

Diploma of Higher Education (DipHE) – 2-year full-time course.
Short undergraduate degree classes are recommended for people who are aspired to broaden their knowledge, raise qualifications or acquire new skills (for example, needed for work) but do not want to be determined by traditional studies.
There are over 35,000 fields to choose from
Currently undergraduate studies in England causes great interest due to the very high level of education strictly corresponding to the current demand in the labor market. Curricula are constantly improved, and universities also create new, desirable fields of study. Deciding on bachelor's degree in the UK, you can be sure that you will gain useful, practical knowledge and high qualifications that will allow you to find a satisfying, developmental, and well-paid job. Internet service Thecompleteuniversityguide.co.uk, announces that both universities and British colleges offer over 100,000 different courses, and the UCAS admissions system says that there are over 35,000 courses at universities of the undergraduate type. Which ones are the most popular right now? (Look here).
TOP 10 most popular courses in the UK according to The Complete University Guide
Marine Biology – study of organisms in the marine environment

Medicine & Surgery – medicine and surgery

Sports Psychology – psychology of sports

Computer Science

Paramedical Science – paramedical sciences (rescue)

Actuarial Science – mathematics and statistics in finance – practical application

Psychology

Make-Up – courses preparing for work in the film or theater industry, e.g. in special effects

Law

Physiotherapy
Studying like a fascinating adventure
Offered undergraduate studies in England differ significantly from obtaining an education in Poland. One of the differences is that British universities have much greater financial resources to provide students with modern technical and scientific aids. Classes at British universities are not only lectures, but also excellent work in equipped laboratories and even rooms that very precisely imitate the real conditions and work environment in the selected profession. In addition, universities even have personal courtrooms, theaters, hospital wards, and their own recording studios. Amazing conditions and professional equipment make learning interesting and pleasant, and students have the opportunity to acquire practical knowledge and skills at an even higher level.
Apprenticeships and trips abroad
By choosing to study undergraduate in England , you get a great chance for the best education and professional internship in companies known around the world, such as: Rolls-Royce, HSBC, Bombardier, Royal Bank of Scottland, PwC. Surely you wouldn't want to miss out on so many opportunities related to the start of your professional career.
Undergraduate studies in the UK provide many opportunities to gain valuable professional experience and practical knowledge.They offer:
Placements – a longer professional internship (up to a year), usually offered as part of Sandwich courses,

Intership – a short internship lasting from 1 to 12 weeks,

Vacation work – a professional internship taking place in a selected place during the holidays,

Skilled voluntary work – participation in volunteering in order to gain experience,

Part-time job – paid work that allows both gaining practical experience and earning money,
More detailed information related to work during studies can be found here: Work during studies
A bachelor's degree in the UK is also an opportunity to participate in student exchanges and trips abroad, which offer the option of spending a semester or a full academic year at partner universities throughout Europe.
What is the recruitment process for undergraduate studies in the UK?
The recruitment process for undergraduate studies in the UK takes place directly thanks to us or through a special online UCAS system.
Typically, applications must be submitted by January 15, although some points offer additional application deadlines dedicated to foreign candidates. Oxford and Cambridge offer medical courses as well, setting the date for submitting documents for a given academic year to October 15 a year earlier. Prospective students can only apply for 5 majors or 5 different universities.
Of course, each of the listed institutions has its own recruitment process, so before you start, check its rules on the website of the given university. This will allow you to stand out better than other candidates.
What is taken into account during the recruitment process? These are important, of course matriculation exam grades, and overall grade average and grades in specific major subjects). It is crucial to have English knowledge, which must be confirmed by an appropriate certificate.
For more information on the recruitment process, go to the specially prepared tab: Application process.
Haven`t you met all the recruitment conditions? No worries! You can apply for admission to a zero year (foundation year), the purpose of which is to supplement knowledge and prepare for undergraduate studies in the UK. This is a very good option that will allow you to improve your qualifications, including language ones. More information can be found here: Zero year.
Financing studies - basic information
Whether they take place on a full-time or extramural basis – bachelor's studies in England are always paid.. However, students can also apply for Tuition Fee Loan., i.e. for a student loan. It is available to both Polish and British students.
Thanks to the loan, you can cover all fees related to obtaining education – 100% of tuition fees for 3-year undergradute studies, as well as 4-year sandwich courses. It is a low-interest loan, and repayment begins only after graduation and obtaining a certain income from work. Thanks to this, you do not have to worry about finances while studying.
Moreover, Polish students studying in the UK can apply for a scholarship, which – depending on the university – ranges from 500 to several thousand pounds a year.
Ask our English students any question and we will give you free help as well as information as soon as we can 🙂
See the ranking and statistics of one of England's several hundred universities