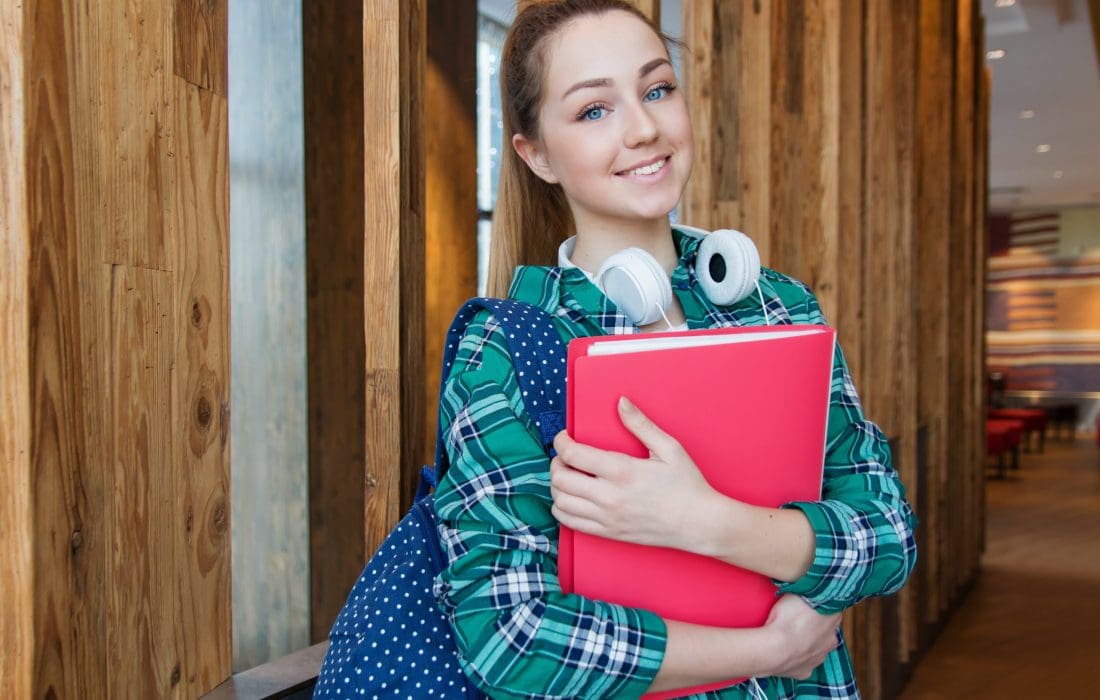 Are you sure whether studying in the UK is a good idea or not? Do you have doubts whether your knowledge of English is good enough to cope with studying in England? Or maybe you still don't know what do you want to do in life and what field of study to choose. You will find answers to these questions in the process of Foundation Year. Check if this is a clue for you!
Foundation Year (Zero year) is a course designed to prepare you for studying in the UK. It is intended for people who did not meet the criteria of the selected university in England, which prevented them from getting into their dream field of study. However, it can also be successfully used by people who have doubts about whether they can handle undergraduate studies in the UK.
Foundation Year is a one-year academic course available at most UK universities. It can take one of two forms.
Firstly, you can choose to take the course itself as part of year zero. After completing it, you can apply to any British university, no matter which one you attended classes. However, in this case, you must cover the cost of Foundation Year out of your own pocket.
The second solution is to combine the year zero with the undergraduate studies that you will undertake at the same university. Thanks to this, you will be able to apply for a tuition loan from the very beginning (Tuition Fee Loan), from it you will finance both Foundation Year and subsequent bachelor studies. In this case, you need to know from the beginning which UK university you want to apply to.
What does learning during the Foundation Year look like?
Zero year is designed to prepare you for undergraduate studies in the UK. Most universities in the UK accept thousands of people from all around the world who have gone through various educational programs in their own countries. They may often have problems with not finding themselves in the British education system, which is focused primarily on practice, and activities, and not just memorizing mere theoretical information. Deciding on Foundation Year is an option when you have the opportunity to smoothly adapt to British conditions at universities.
However, during year zero, you will learn things related to the field of study you intend to study. So you don't have to worry as an art student you will have to master engineering or quantum physics overnight. Contradictorily, a science student will not have to delve into the twists and turns of William Blake's poetry. Moreover, if you plan to study at arts, during Foundation Year you will create a professional portfolio, thanks to which you will not only facilitate your application for studies but also get an interesting internship or job.
Of course, classes during the year zero are in English. This is an excellent opportunity to learn it at an academic level during Undergraduate studies in the UK will allow you to actively participate in classes, prepare final projects and write essays.
Foundation Year classes alone will take you approximately 16-20 hours per week. It will easily allow you to combine education and extra work or simply enjoy student life.
Why is it worth taking advantage of the Foundation Year?
If you dream of studying in the UK at a prestigious university, but your high school diploma results leave are not really good, Foundation Year will be the perfect solution for you. You will not only improve your English but also will gain knowledge to help you improve your exam results. You can, of course, prepare for the secondary school-leaving examination in Poland, but under guidance of academics in the UK you have a chance to gain more than just mere knowledge. And this will certainly pay off when you start your undergraduate studies in England.
And the fact you`ll start it is almost certain. In the case of universities, the rate of students who got into their dream studies after completing the year zero is 99.7%.
In addition, classes during the Foundation Year are individually created. First of all, your group will consist of a maximum of 15 people, and you will be assigned a tutor whose help you can count on.
What's more, some of the classes in year zero are conducted by lecturers, you will deal with during your undergraduate studies. It is no secret this will make it easier for you to find yourself in the new academic year.
In addition, we often emphasize on the Edu4u website that the teaching system in Great Britain differs from the Polish one. Thanks to Foundation Year, you will be able to start it in comfortable and stress-free conditions.
Of course, year zero is also a great opportunity to get used to British culture and integrate with other students from all around the world. This will allow you to get used to your new life, so you will start your bachelor studies more confidently.
If you dream of studying in the UK, but if you are not sure whether you will be able to get into the selected university, Foundation Year will be the solution for you. During it, you will find out if a given field of study meets your expectations, you will improve English amazingly that will allow you to study in this language, and you will get used to the specifics of universities in Great Britain.
Do you have any questions?
Ask our English students any question and we will give you free help as well as information as soon as we can 🙂
See the ranking and statistics of one of England's several hundred universities