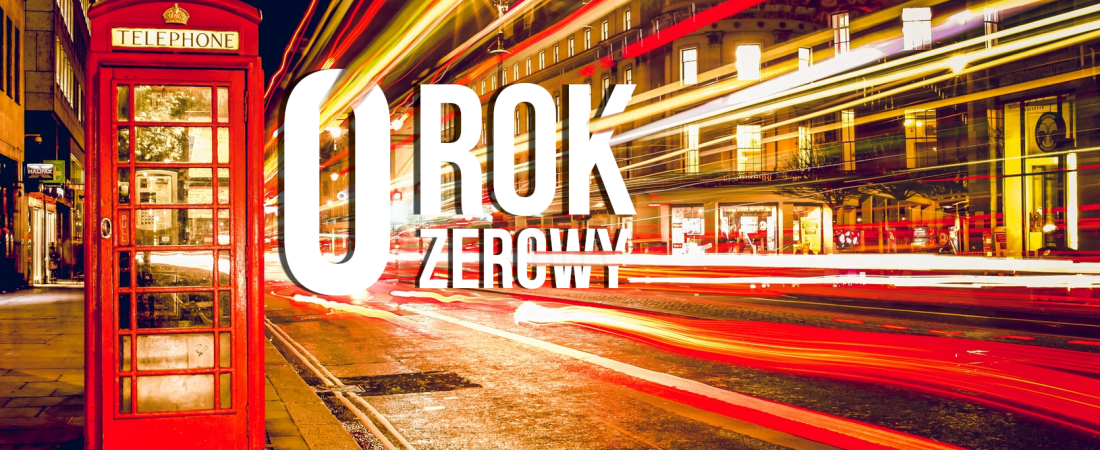 Year Zero – Foundation Year
If you are planning to study in the UK but:
you have not passed your final exams or you have low exam results, allow yourself to study at your dream course,

Your English is not very good,

you don't feel ready to start studying,

you do not meet the core curriculum in the selected field,
check out our foundation year– study in England without a high school diploma that will allow you to get ready to start studying at your dream university. Anyone who has a high school diploma can enroll in the course.
Year zero (ang. foundation year) is studying without a high school diploma in England. If you did not meet all the requirements for a bachelor's degree, you would be able to use the benefit of year zero. It will help You to achieve essential qualifications to undertake bachelor's studies, and this will also affect the development of your language skills.
Who is the foundation year for?
Above all studies without a high school diploma in the UK are dedicated to foreign students. They generally have problems with the implementation of all criteria taken into account during the recruitment process. Typically they include:
insufficient language skills,

low grades in matriculation subjects taken into account during the recruitment process,

differences in the program do not allow the qualifications obtained in the home country to be taken into account in the recruitment procedure of a foreign university.
Using the foundation year option, you will improve your qualifications and will be prepared for bachelor studies, even if you do not meet all the recruitment conditions.
Currently, British universities offer two types of foundation year, intended for:
UK students,

foreign students (international foundation year).
The offer for foreign students, in addition to lectures and classes in a given field, also includes English lessons that allow you to improve your language skills (academic English).
Year zero on the example of the University of Nottingham
For a better understanding of what year zero is all about, let's explain it using a real example of the University of Nottingham. This university offers zero courses to prepare the participants as best as possibleto undertake bachelor studiesat any field of science faculty (Science). What does year zero learning look like? It is divided into so-called prepared modulesfor students to startstudying at the faculty. The positive completion with a good result leads to getting a place for undergraduate studies in the next academic year.
These classes primarily relate to biological, chemical, and mathematical topics, but there is also a language module or one related to learning methods.
language module – dedicated to foreign students. It allows you to improve your English at a higher level. This subject focuses mainly on four aspects: reading, listening, speaking, and writing, and aims to acquire skills in these areas. It teaches practical self-presentation, as well as the essays preparation and specialized knowledge, academic vocabulary,

effective learning module – thanks to it, students can learn the best methods related to learning, such as the ability to research on the Internet, the ability to work independently and in a team, assimilating information, effective time management, writing essays, skillful note-taking, etc.
The year zero program at the university also includes:
lectures,

workshops,

laboratory activities,

on field classes,

self-study (self-education),

e-learning via the Moodle platform.
Studies in England without a high school diploma look very similar to other universitiesin Great Britain Scientific modules are always related to both the subject of the field of study and the acquisition of practical academic skills and learning English. Modules end with exams, and their positive passing guarantees places for students for the next academic year. Plus most of the classes in year zeroare conducted under the supervision of lecturers teaching students at the bachelor`s studies. It gives you the opportunity to get to know not only academic teachers in advance but also the British education system, which is significantly different from the Polish one.
What are the admission requirements for year zero?
What does studying without a high school diploma recruitment look like in England? Who can be admitted and what conditions must the candidate meet? For sure you would like to know the answers to these questions. Well, the recruitment looks very similar to that for bachelor's studies, but the requirements related to matriculation grades are much lower. If you have a high average, but your grades in the subjects considered when recruiting for bachelor's studies are not very impressive, you can take advantage of learning in the year zero. Detailed recruitment conditions are determined individually, depending on the field of study. Still, one of them is the appropriate and skillful use of the English language, confirmed by a certificate (IELTS level 5.5) or a grade in the matura exam.
How much does year zero cost?
Studying in year zero must be paid, so people who want to apply for studies without a high school diploma in England, are required to pay tuition fees. Usually, the fee is the same as normal as for Bachelor`s studies. Many universities offer to combine year zero with bachelor's or master's studies in a four-year "package". In this case, students have the opportunity to take advantage of a student loan covering all years of study, including year zero. So you don't have to worry about paying tuition fees out of your own pocket.
Is it worth applying for year zero?
If you didn't get into your dream college bachelor's degree – nothing lost yet. Don't be discouraged and don't give up on your dreams so easily! Year zero is a very interesting experience that will help you prepare for gaining bachelor's degree at a selected university. Studies without a high school diploma in the UK will bring you many benefits. It will not only allow you to gain the knowledge necessary to start first-cycle studies but will also have a positive effect on your knowledge of the English language. It will perfectly prepare you for learning, especially if you are from abroad and are looking for a way to gain valuable experience that you will later use in the labor market.
Choosing to study in England without a high school diploma at a foreign university, you have:
a real opportunity to gain knowledge at your dream university, despite not meeting all the conditions for admission to studies (however, remember that it is necessary to participate in all classes of the year zero and pass all exams),

an opportunity to eliminate potential educational differences in relation to students from the UK,

the opportunity to get acquainted with the British teaching methodology, long before entering the appropriate undergraduate studies,

the opportunity to get to know the university, the way of education, academic teachers, and other students before starting selected studies,

better knowledge of English will allow you to use the language in an academic and scientific environment,

familiarity with British culture.
Studying in England without a high school diploma for foreign students is also a great way to acclimate to a different environment and increase self-esteem. Year zero will help you find yourself on the substantive, linguistic and even psychological level. It will allow for practical preparation for studies for the bachelor's degree, regardless of the chosen field of study, giving all determined people a chance to study at a good university.
Ask our English students any question and we will give you free help as well as information as soon as we can 🙂
See the ranking and statistics of one of England's several hundred universities