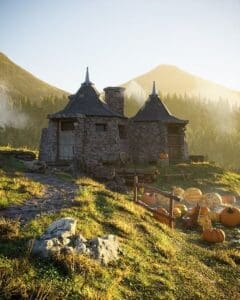 Studying abroad is an exciting opportunity to immerse oneself in a different culture, gain new perspectives, and broaden horizons. When it comes to choosing a study abroad destination, London stands out as a city that offers a unique blend of academic excellence, cultural richness, and historical significance. Whether you are a Harry Potter aficionado dreaming of visiting Platform 9 ¾ or a tea lover yearning for a traditional afternoon tea experience, London has something for everyone. In this article, we will explore the allure of studying abroad in London, the top universities and educational opportunities available, the cultural and historical attractions that make the city so captivating, as well as practical considerations and tips for a successful study abroad experience. So, grab your wand and teacup, and let's dive into why London is the perfect study-abroad destination.
Everything You Need to Know Before Studying in London
London has long been regarded as a global hub for education, attracting international students from all corners of the world. With its prestigious universities, such as Greenwich University, London Metropolitan, and Roehampton University, the city offers a wide range of academic programs across various disciplines. The vibrant and diverse international student community creates an environment that fosters intellectual growth and cultural exchange. Moreover, London's cosmopolitan atmosphere provides countless opportunities for networking, internships, and career development for international students. Whether you are interested in business, arts, sciences, or humanities, London offers a wealth of resources and connections to help you thrive academically and professionally. 
But what about studying in London? Here's everything you need to know before making the move to study in one of the world's most exciting cities. 
London is home to more than 100 universities and colleges, making it one of the most popular destinations for international students from all over the world. With such a wide range of institutions to choose from, you're sure to find a course that's right for you. 
One of the great things about studying in London is that you have the opportunity to live and study in a truly international city. You'll meet people from all over the world and experience a different culture every day. 
London is also an incredibly diverse city, with more than 300 languages spoken by its residents. This makes it a great place for international students to learn English or another language. Another benefit of studying in London is that it's relatively easy for international students to find part-time work to help fund their studies. There are many opportunities for international students to work in bars, cafes, and restaurants across the city. 
Of course, living and studying in any big city has its challenges for international students. Living expenses can be high, and it can be difficult to find somewhere to live that's close to your university or college. But if you're an international student prepared to take on the challenges, studying in London can be an unforgettable experience. So what are you waiting for, international students? Start planning your adventure today!
Available Study Programs in London
There are many different types of programs available to students. Here is a list of some of the most popular courses in London: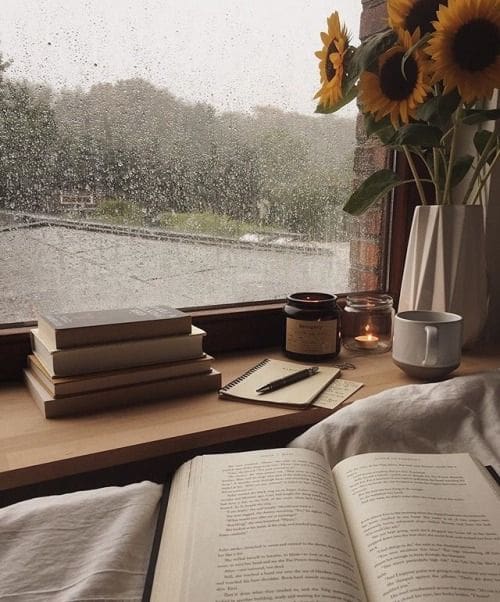 Computing with Foundation

Business Management with Foundation

Health and Social Care Foundation Year

Accounting and Financial Information Systems

Tourism Management

Psychology with Counselling
And much more!
These are just a few examples of the many study abroad programs available in London. It is advisable to research and choose a program that aligns with one's academic goals and interests.
Choosing a University in London
Choosing a university is a pivotal decision in any student's academic journey, and when it comes to London, the options are as diverse as the city itself. Among the many institutions that grace London's educational landscape, four universities—Greenwich University, London Metropolitan University, Solent University, and Roehampton University—stand out for their unique offerings, academic excellence, and vibrant campus life.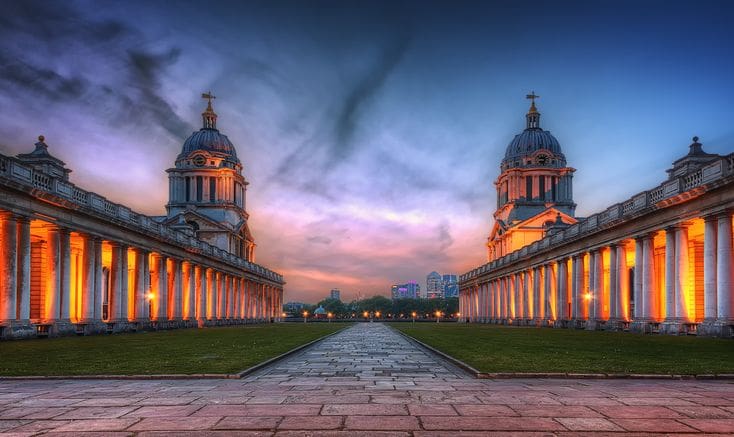 Located in the historic Royal Borough of Greenwich, this university boasts a stunning waterfront campus overlooking the River Thames. Greenwich University is known for its commitment to sustainability and offers a wide range of programs, including business, engineering, and humanities. Students here benefit from a strong sense of community, world-class research facilities, and a prime location that's well-connected to central London.
Situated in the heart of the city, London Metropolitan University is a melting pot of cultures and ideas. Known for its inclusive approach to education, it offers a diverse range of courses, from art and design to law and computing. With a focus on employability, London Met provides students with valuable work placements and strong industry connections.
Located in the bustling port city of Southampton, Solent University is an excellent choice for students interested in maritime studies, business, media, and creative subjects. The university is known for its strong emphasis on practical, industry-relevant learning, offering students a chance to gain hands-on experience and prepare for their future careers.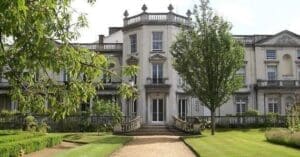 Nestled in the serene setting of southwest London, the University of Roehampton is recognized for its beautiful campus and a wide range of undergraduate and postgraduate programs. It's particularly known for its strong focus on humanities, social sciences, and education. Roehampton provides an ideal environment for those who value a peaceful, green campus within the bustling city.
Each of these universities brings its unique flavor to the London educational experience. When choosing among them, consider your academic interests, desired location, campus atmosphere, and career aspirations. Ultimately, your decision should align with your personal goals and ambitions, as London offers a wealth of opportunities for students to thrive academically and personally, regardless of the university they choose.
Apply to study in London
To enroll in a university, you must satisfy specific admission criteria
Proof of Address 
Submit official documents such as utility bills or payslips in your name to verify your current residence.
2. Share Code (Pre-Settled or Settled Status)
Obtain a share code through pre-settled or settled status to comply with local regulations pertaining to your immigration or residency status.
Prepare a well-defined personal statement that outlines your academic goals, interests, and commitment to pursuing higher education.
4. Passport
Provide a valid passport as proof of your identity and citizenship.
5. High School Diploma: Original and Translated into English
Furnish your original academic diplomas along with translated versions in English, if applicable, to ensure international recognition of your prior education.
6. CV (If Diploma Is Older Than 3 Years)
If your original diploma is older than three years, supply a comprehensive curriculum vitae (CV) that highlights your relevant experiences, skills, and achievements.
7. References (If No Diploma Is Available)
If you do not possess a diploma, present credible references from individuals who can vouch for your qualifications and competence in your chosen field of study.
Meeting these requirements paves the way for your successful admission into the university, ensuring that you comply with all necessary criteria while striving for academic excellence.
Study modes in London
Studying in London offers you a straightforward path to pursuing your education with flexibility and convenience. Universities in this bustling city offer three simple study modes, each tailored to your preferences and lifestyle. 
Day Mode Studies:

Imagine waking up, grabbing your books, and heading to class – it's that easy! London's universities make attending full-time, in-person classes a breeze. You'll enjoy face-to-face interactions with professors and peers while immersing yourself in the lively campus atmosphere. Day-mode studies in London are your gateway to an enriching educational experience without any fuss.
Blended Mode:

Don't stress about choosing between in-person and online learning; London universities offer the best of both worlds. With blended mode studies, you can effortlessly balance your schedule. Attend some classes on campus for hands-on learning and connect with professors and classmates, all while enjoying the convenience of online coursework. It's as simple as mixing your favorite flavors to create the perfect combination. 
Online Mode:

Ready for the easiest way to earn your degree? London's online mode studies let you take control of your education with the click of a button. Access course materials, lectures, and assignments from anywhere, anytime. No need to rush to campus or rearrange your life – you can study in your pajamas if you want! It's education made easy, designed to fit your busy lifestyle.
Making a choice among these study modes is as easy as picking your favorite London attractions. Whether you prefer the vibrant campus life, the flexibility of blended learning, or the convenience of online education, London's universities are here to simplify your journey. Your path to success has never been more accessible or enjoyable in this vibrant and welcoming city.
Foundation Year in London 
If you're a student who's excited about going to university but feels like you might need some extra help, a Foundation Year in London could be just the thing for you! It's like a stepping stone to get you ready for higher education. 
Q: What is a Foundation Year? 
A Foundation Year is a special program that some universities in London offer. It's designed to help students who might not have the usual qualifications to get into university right away. It's sort of like a bridge that helps you cross from school to university. 
Q: Who Can Do It? 
Almost anyone who's finished high school can do a Foundation Year. It's great if you didn't get the grades you needed for your dream course or if you've been out of school for a while. It's also helpful if you're from another country and want to study in London but need some extra preparation. 
Q: What Will You Learn? 
In a Foundation Year, you'll study subjects related to the course you want to do in university. It helps you catch up on important knowledge and skills. You'll also improve your English if it's not your first language.
Q: How Long Does It Take? 
A Foundation Year usually lasts for one year, just like the name says! After that, if you do well, you can move on to your chosen degree program at the same university. 
Q: Why London? 
London is an amazing place to study. It's a big, exciting city with lots of history and culture. You'll meet people from all over the world and have access to some of the best universities.
Benefits of a Foundation Year:
Builds Confidence

: It boosts your confidence because you'll get used to how the university works. 

Get Ready for Uni

: You'll learn the skills you need for your degree. 

Save Time and Money

: It can be a more affordable and faster way to reach your university goals. 

Meet New People

: You'll make friends from all over and experience a new city. 
So, if you're thinking about higher education but need a little extra help to get there, consider a Foundation Year in London. It's a fantastic way to prepare for university and take your first step toward an exciting future!
Study in London with poor English 
Studying in London with basic English skills is possible and can be a rewarding experience. Here are some easy steps to make the most of your journey:
Get Language Help: London universities often provide English language support. Use these resources to improve your English in reading, writing, speaking, and listening. 
Friendly Environment: London is welcoming. Don't be shy about speaking English, even if it's not perfect. The people and your classmates understand and will help you learn. 
Learn by Doing: Being in London means you're surrounded by English speakers. Use everyday conversations to practice and improve your language skills.
Explore the Culture: Visit museums, go to the theater, and see historic sites. These experiences will help you understand English culture and language better.
Online Tools: Use language-learning apps and websites. They're user-friendly and can help you practice English at your own pace. 
Be Patient: Learning a new language takes time. Don't worry about making mistakes; they're part of the process. Keep trying, and you'll get better. 
Studying in London with limited English is an opportunity for growth and fun. With effort and time, your English will improve, and you'll enjoy a richer experience in this vibrant city.
Study without High School diploma 
For those aspiring to study at the University of Bradford without an academic diploma, there's a pathway available based on your CV. Emphasize your practical experience, relevant achievements, and certifications in your CV, showcasing your expertise. Craft a persuasive personal statement expressing your motivations and alignment with your chosen course of study. Seek guidance from the admissions team, who can provide valuable insights and support throughout the application process.
Finding Accommodation in London
Are you looking for accommodation in London? Whether you are a student or professional, there are a number of options available to you.
Student Halls of Residence
One option for students is to live in halls of residence. There are a number of advantages to this option. First, halls of residence are typically located near universities, so you won't have to travel far to get to your classes. Second, living in halls of residence can be a great way to meet other students and make friends. Third, many halls of residence offer a variety of amenities, such as laundry facilities and common areas.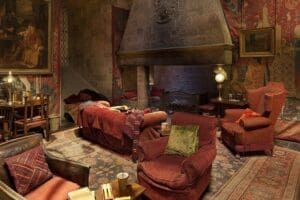 However, there are also some disadvantages to living in halls of residence. First, they can be quite expensive. Second, they are usually only available to students who are studying full-time. Third, they often have strict rules and regulations that you will need to follow.
Renting an Apartment or House
Another option for accommodation in London is to rent an apartment or house. This option has a number of advantages. First, it is usually cheaper than living in halls of residence. Second, you will have more privacy and freedom if you rent an apartment or house. Third, you will be able to live with whomever you choose.
However, there are also some disadvantages to renting an apartment or house. First, it can be difficult to find a good location. Second, you may have to share facilities, such as a kitchen or bathroom, with other tenants. Third, you will be responsible for maintaining the property and paying bills.
Applying for Student Finance
It's never too early to start thinking about how you're going to finance your studies. Whether you're a home, EU or international student, there are a number of options available to you, and it's important to understand the difference between them.
Student finance in the UK is largely made up of loans, which you don't have to pay back until after you've finished your studies and started earning a certain amount of money. There are also a few grants and bursaries available, which don't have to be paid back.
The first step in applying for student finance is to make sure you're eligible. You can do this by checking the eligibility criteria on the government's website.
If you're eligible, the next step is to fill out an application form. Don't worry, Edu4u will handle all paperwork for you.
Once your application has been processed, you'll be sent a decision letter. This will tell you how much money you'll be receiving and when the payments will be made.
If you're not happy with the decision, you can appeal it. However, it's important to remember that appeals can take several weeks to be processed, so make sure you apply for student finance as early as possible.
Now that you know how to apply for student finance, it's time to start thinking about which course you want to study!
Here's everything you need to know about repaying your Student Loan: https://www.tiktok.com/@edu4u_studyuk/video/
Top Tips for Studying in London
London is one of the most popular destinations for students from all over the world. If you're thinking of studying in London, here are some top tips to help you make the most of your time in this amazing city!
Get to know the city




London is a huge and vibrant city, so it's important to spend some time getting to know your way around before you start your studies. Take some time to explore different areas and find out what each has to offer.

Make the most of your university




Your university will be your home away from home during your time in London, so make sure you make the most of all it has to offer. From world-class facilities to great nightlife, there's something for everyone on campus.

Get a taste of the local culture




London is full of culture, so make sure you take advantage of all it has to offer. From iconic landmarks to world-famous museums, there's plenty to keep you entertained.

Experience all the city has to offer




London is a great place to live and study, so make sure you make the most of your time here. There's so much to see and do, so get out there and explore!

Stay safe




London is a safe city, but like any other large city, it's important to be aware of your surroundings and take precautions when traveling around.
Cost of Living in London
One of the most common questions we get asked by students considering studying in London is "How much does it cost to live in London?". It's a tough question to answer definitively because there are so many variables involved, but in this blog post, we'll give you some ballpark figures to help you start budgeting for your time in the UK capital.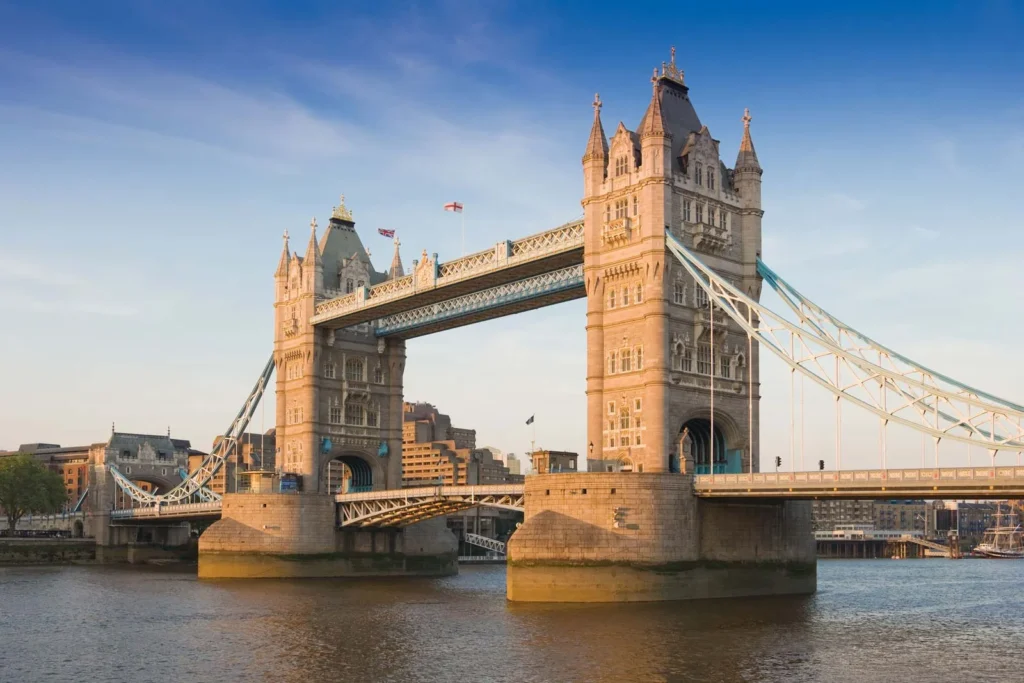 Housing costs vary dramatically between regions and cities – London is the most expensive, and Wales or northern England is more pocket-friendly. For example, the cost of the dormitory at London Metropolitan University ranges from £140 to £320/week, at the University of South Wales it costs £85-135/week in Coventry – £128-150/week, and at the University of Sunderland, prices start from £70/week. The price of the apartment will also depend on its type and standard.
Studying in the UK costs several hundred pounds per month, and the final amount depends on the size, region, and character of the city (London about 400-800 pounds per month, in other cities about 300-600 pounds per month).
Settled and Pre-Settled Status: A Path to Studying and Staying in London
Studying in London is a dream for many international students, and understanding the settlement options available to you can make that dream a reality. The UK's "Settled" and "Pre-Settled" status are essential considerations for those planning to study and potentially build a future in this vibrant city.
Settled Status

:
Settled Status, also known as "Indefinite Leave to Remain" (ILR), is the highest level of immigration status you can achieve in the UK. It signifies that you have the right to live, work, and study in the UK without any restrictions. To obtain Settled Status, you usually need to have lived in the UK for a continuous period of five years (or three years if you're married to a British citizen or settled person). This status can be a long-term goal for international students who wish to establish themselves in the UK after completing their studies.
Pre-Settled Status

:
Pre-Settled Status is designed for those who have not yet met the residency requirements for Settled Status but still want to study and work in the UK. If you are an EU, EEA, or Swiss national who arrived in the UK before December 31, 2020, you may be eligible for Pre-Settled Status. This status grants you the right to live, study, and work in the UK for up to five years, after which you can apply for Settled Status. It's an excellent option for international students starting their educational journey in London.
Studying in London with Pre-Settled or Settled Status:
Having either a Pre-Settled or Settled Status can significantly enhance your study experience in London. Here's how:
– No Visa Worries: With Settled or Pre-Settled Status, you won't need to worry about visa renewals during your course of study, providing peace of mind and stability.
– Work Opportunities: Both statuses allow you to work in the UK, opening doors to part-time employment or internships that can complement your studies and boost your employability.
– Post-Study Options: If you decide to stay in the UK after your studies, these statuses offer a seamless transition to employment or further education, with the possibility of applying for Settled Status once you meet the residency requirements.
– Access to Benefits: Settled and Pre-Settled Status grant you access to various benefits, including healthcare through the National Health Service (NHS).
It's important to keep in mind that immigration rules and requirements can change, so staying informed and seeking guidance from your university's international office or a legal expert is essential when planning your studies in London. Whether your goal is to study, work, or settle in this cosmopolitan city, Settled and Pre-Settled Status can be key steps toward making your London dreams come true.
London as the ultimate study-abroad destination



In conclusion, London offers a unique study abroad experience that combines academic excellence, cultural richness, and historical significance. With its prestigious universities, diverse student community, and vibrant job market, the city provides numerous opportunities for growth and development. From exploring iconic landmarks to immersing oneself in the arts and embracing cultural diversity, London offers a wealth of experiences that go beyond the classroom. While practical considerations such as accommodation, visas, and cost of living should be taken into account, the benefits of studying in London far outweigh the challenges. So, whether you are a literature enthusiast yearning to walk the streets of Dickens' London or a science lover eager to engage in cutting-edge research, London is the ultimate study abroad destination that will leave you with memories and experiences to last a lifetime.
So if you're ready contact Edu4u for support!