When it comes to pursuing higher education in the United Kingdom, Birmingham is a city that should not be overlooked. With its rich history and vibrant culture, Birmingham offers a plethora of opportunities for students to unlock their potential and excel in their chosen fields. In this article, we will explore the top universities in Birmingham and delve into why studying in this city is a great choice for both local and international students.

Benefits of studying in Birmingham
Studying in Birmingham comes with a myriad of benefits that make it an attractive destination for students. Firstly, Birmingham is known for its excellent academic institutions that consistently rank high in national and international university rankings. These universities offer a wide range of courses and programs to suit various interests and career goals.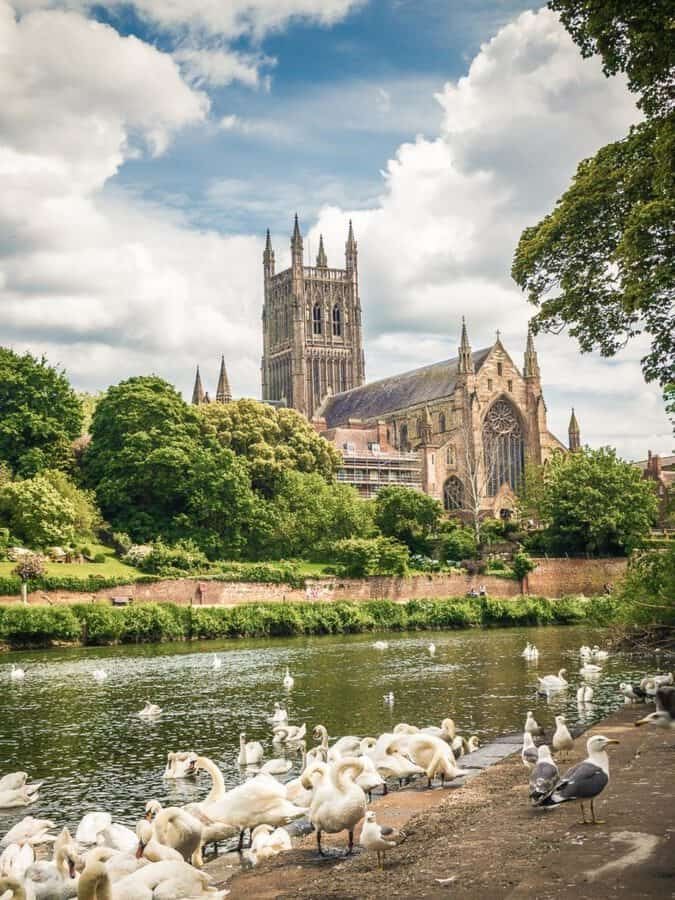 Studying in Birmingham, United Kingdom, offers a wealth of benefits for students seeking a high-quality education and a vibrant cultural experience. Birmingham, often referred to as the "Second City" of the UK, is a diverse and dynamic city with a rich history, a thriving economy, and a strong academic tradition. Here are some of the key benefits of studying in Birmingham:
World-Class Universities

: Birmingham is home to several prestigious universities, including the University of Birmingham, Aston University, and Birmingham City University. These institutions are globally recognized for their academic excellence and offer a wide range of programs in various fields of study.

Diverse Academic Opportunities

: Whether you're interested in science, engineering, business, arts, or humanities, Birmingham's universities offer a diverse range of academic programs to cater to your interests and career goals.

Affordable Living Costs

: Compared to cities like London, Birmingham offers more affordable living costs, including accommodation, transportation, and daily expenses. This makes it an attractive option for international and domestic students alike.

Vibrant Arts and Entertainment Scene

: Birmingham boasts a vibrant arts and entertainment scene, with theaters, music venues, museums, and galleries. Whether you're interested in the performing arts or visual arts, there are plenty of opportunities to engage with culture and creativity.
Overall, studying in Birmingham provides students with a well-rounded educational experience, access to world-class universities, and a culturally diverse and vibrant environment. The city's economic opportunities and affordable living costs make it an attractive destination for students from around the world, offering the chance to gain a valuable education while enjoying a fulfilling and enriching lifestyle.
Moreover, Birmingham is a hub of cultural diversity, which provides students with the opportunity to interact with people from all walks of life. This multicultural environment fosters inclusivity and broadens students' perspectives, preparing them for the globalized world. Additionally, the city is home to a thriving arts and music scene, offering students numerous opportunities to indulge in their passions outside of their studies.
Courses to study in Birmingham
Birmingham City University, located in the vibrant and culturally rich city of Birmingham, offers an extensive array of academic programs designed to cater to a diverse range of interests and career aspirations. Whether you are a prospective undergraduate, graduate, or MBA student, this institution is dedicated to providing you with the knowledge, skills, and resources necessary to excel in your chosen field:
Engineering and Technology,
One of the standout areas of study at Birmingham City University is Engineering and Technology, where students have the opportunity to delve into cutting-edge research and innovation. The university's commitment to fostering innovation and entrepreneurship within the field of engineering ensures that graduates are well-prepared for careers in a rapidly evolving technological landscape.
Social Sciences (including sociology, communication),
For those interested in the social sciences, Birmingham City University offers programs in sociology and communication. These disciplines delve into the complexities of human behavior and interaction, equipping students with a deep understanding of societal dynamics and communication strategies that are invaluable in today's interconnected world.
Humanities (including art, architecture),
Humanities enthusiasts can explore programs encompassing art and architecture, where they can delve into the rich tapestry of historical and contemporary creative expressions. Studying in Birmingham, a city renowned for its architectural wonders, provides an ideal backdrop for students passionate about the art and architectural heritage of the world.
Birmingham City University's Law program is another highlight, where students gain a comprehensive understanding of the legal system and the skills required to excel in the legal profession. The faculty includes experienced legal professionals who provide valuable insights and guidance to aspiring lawyers.
The Psychology department offers an in-depth exploration of the human mind and behavior, equipping students with a profound understanding of cognitive processes, emotions, and mental health. This knowledge is highly sought after in fields such as counseling, clinical psychology, and research.
Education is a crucial field that shapes future generations. Birmingham City University's education programs empower aspiring educators with the pedagogical tools and strategies needed to make a positive impact in classrooms and educational institutions. Graduates play a vital role in shaping the future of education.
In today's digital age, Computer Science is a field that continues to grow in importance. Birmingham City University's Computer Science programs provide students with the skills and knowledge required to excel in the world of technology. From software development to artificial intelligence, students can choose from a wide array of specializations.
Business and Economics (including business and management, accounting and finance, economics and econometrics)
Business and Economics are at the heart of global commerce, and Birmingham City University offers a comprehensive suite of programs, including business and management, accounting and finance, and economics and econometrics. These programs prepare students for leadership roles in various industries and offer a deep understanding of economic principles.
To explore the full range of courses available at Birmingham City University and discover which one aligns with your academic and career goals, you can use their comprehensive course search tool, accessible through the following link: Birmingham City University Course Search
With its diverse academic offerings and commitment to academic excellence, Birmingham City University stands as an institution dedicated to shaping the future of education and empowering students to succeed in their chosen fields. Whether you aspire to become an engineer, lawyer, psychologist, educator, computer scientist, or business leader, this university provides a nurturing environment for your educational journey.
Foundation Year in Birmingham
For students who may not meet the entry requirements for direct admission into a university program, Birmingham offers a Foundation Year option, which serves as a valuable pathway to higher education. This preparatory year is thoughtfully designed to empower students with the necessary skills and knowledge to bridge the gap and confidently transition into their chosen degree program.
The Foundation Year in Birmingham goes beyond merely addressing entry requirements; it lays a solid educational foundation. During this year, students embark on a comprehensive academic journey that equips them with a versatile toolkit of skills. These skills encompass not only the academic essentials like research techniques and critical thinking but also include valuable attributes such as effective communication, problem-solving, and adaptability. By nurturing these competencies, the Foundation Year not only ensures students meet the admission criteria but also cultivates their ability to excel throughout their entire university experience.
Moreover, the Foundation Year is structured to provide subject-specific knowledge, serving as an introduction to the field of study the student intends to pursue. This immersion into their chosen academic discipline allows students to explore the fundamental concepts, theories, and practices that will form the basis of their future coursework. Consequently, they enter their degree program not as novices, but as individuals with a solid grasp of the subject matter, ready to dive into more advanced coursework with confidence.
Beyond academic preparation, the Foundation Year in Birmingham offers a nurturing environment where students can acclimate to the university culture and build a supportive academic community. It facilitates peer interactions, fosters a sense of belonging, and introduces students to the resources and services available to them. This holistic approach to student development ensures that learners are not only academically prepared but also socially and emotionally equipped for the rigors of university life.
By choosing the Foundation Year option in Birmingham, students are not only investing in their education but also investing in their future success. This additional year of study serves as a transformative experience, positioning students not just for admission but for thriving in their chosen degree program. It's a journey of growth and discovery that prepares students to meet the challenges and opportunities that lie ahead, ensuring that their university experience is not just a stepping stone, but a launchpad for a fulfilling and successful career.
Student Finance in the UK
Financing higher education can be a concern for many students and their families. However, the UK offers a comprehensive student finance system that aims to make education accessible to all. In Birmingham, students can access various financial assistance programs, including tuition fee loans, maintenance loans, and grants.
Tuition fee loans cover the cost of tuition and are repaid once students graduate and start earning a certain income. Maintenance loans, on the other hand, provide financial support for living expenses, such as accommodation and daily necessities. Additionally, there are grants available for students from low-income backgrounds, ensuring that financial limitations do not hinder their educational pursuits.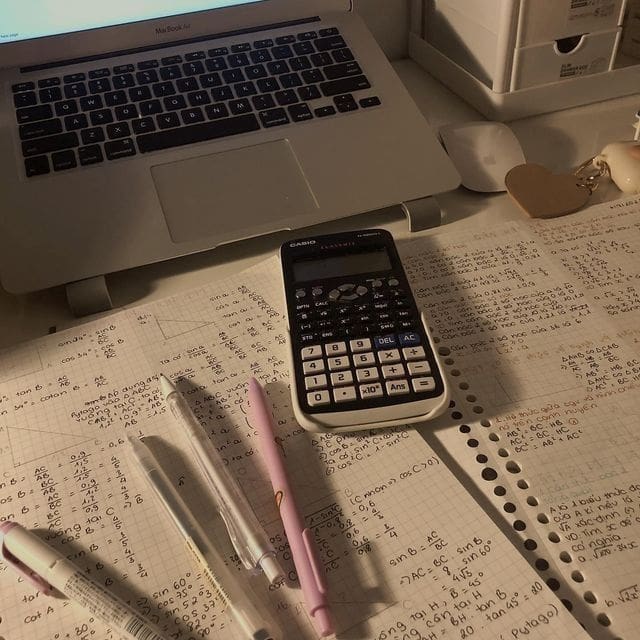 Student finance in the UK is largely made up of loans, which you don't have to pay back until after you've finished your studies and started earning a certain amount of money. There are also a few grants and bursaries available, which don't have to be paid back.
The first step in applying for student finance is to make sure you're eligible. You can do this by checking the eligibility criteria on the government's website.
If you're eligible, the next step is to fill out an application form. Don't worry, Edu4u will handle all paperwork for you.
Now that you know how to apply for student finance, it's time to start thinking about which course you want to study!
Here's everything you need to know about repaying your Student Loan: https://www.tiktok.com/@edu4u_studyuk/video
Top universities in Birmingham
Birmingham is home to several esteemed universities that consistently rank among the best in the UK. 
Birmingham City University
Birmingham City University has a rich and fascinating history, tracing its origins back to 1843 when it began as the Birmingham College of Art. Over the years, it has evolved and achieved significant milestones, becoming a polytechnic in 1971 and attaining full university status in 1992. The university's current name, Birmingham City University, was adopted in 2007, symbolizing its unwavering commitment to the city's growth and prosperity.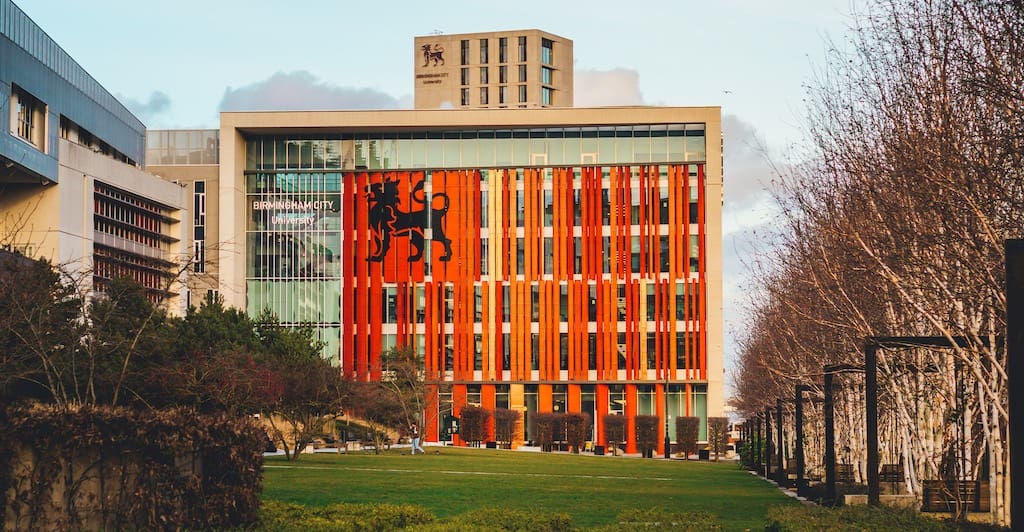 With three main campuses and four faculties, Birmingham City University offers an array of courses spanning diverse disciplines such as art and design, business, computer science, education, engineering, law, social sciences, and technology and engineering. What sets this institution apart is its dedication to providing students not only with up-to-date theoretical knowledge but also immersive practical experiences and access to cutting-edge solutions.
Remarkably, Birmingham City University collaborates closely with leading employers in the country, offering internal training and development programs. This collaboration ensures that students benefit from real-world insights and industry-relevant skills, thanks to faculty members who maintain strong connections with their respective industries. For instance, the university boasts renowned experts like the UK's leading criminologist and the first female President of the Royal Institute of British Architects among its teaching staff.
The university places a strong emphasis on innovative teaching methods and the acquisition of valuable experiences, providing graduates with a competitive edge in the dynamic job market. It's no surprise that an impressive 97% of Birmingham City University students either secure appealing employment opportunities within six months of completing their studies in the UK or opt to continue their education, a testament to the institution's dedication to shaping successful futures.
London Metropolitan University in Birmingham
London Metropolitan University is renowned for its diverse community and inclusive learning environment. With a strong focus on employability, the university offers a wide range of courses in fields such as business, arts, and social sciences. Students at London Metropolitan University benefit from excellent facilities and resources, including modern libraries, state-of-the-art laboratories, and dedicated career services.
Solent University in Birmingham
Solent University is another top choice for students seeking a high-quality education in Birmingham. Known for its industry-focused programs, Solent University prepares students for successful careers in fields such as media, business, and engineering. The university's strong ties with industry professionals provide students with valuable networking opportunities and real-world experience through internships and placements.
Study in Birmingham with poor English
Studying in Birmingham with basic English skills is not only possible but can be a truly rewarding experience. Here are some straightforward steps to help you make the most of your journey:
Access Language Support

: Birmingham's universities often offer valuable English language support services. Take advantage of these resources to enhance your reading, writing, speaking, and listening skills.

Friendly Atmosphere

: Birmingham is known for its warm and welcoming environment. Don't hesitate to communicate in English, even if it's not perfect. The people and your fellow classmates understand your situation and are more than willing to assist you in your language journey.

Learn through Interaction

: Being in Birmingham means you're surrounded by English speakers. Everyday conversations can be an excellent way to practice and improve your language skills. Embrace these opportunities for growth.

Explore the Local Culture

: Birmingham is a city brimming with culture and history. Visit museums, attend theatrical performances, and explore historic sites. These experiences will not only enrich your understanding of English culture but also enhance your language proficiency.

Utilize Online Tools

: There is a wide array of user-friendly language-learning apps and websites available. These tools can help you practice English at your own pace, allowing you to tailor your learning to your specific needs.
Studying in Birmingham with limited English proficiency is an opportunity for personal growth and a lot of fun. With commitment and time, your English will undoubtedly improve, opening doors to a richer and more fulfilling experience in this vibrant city. Embrace the challenge, and you'll find yourself thriving in no time.
Study without a High School Diploma
If you have the ambition to study in Birmingham but lack a high school diploma, rest assured that there are alternative pathways available to help you pursue your educational aspirations. Birmingham is a city known for its inclusive approach to education, and one such pathway is based on your Curriculum Vitae (CV). This unique opportunity allows you to showcase your practical experience, noteworthy accomplishments, and relevant certifications, effectively demonstrating your expertise and dedication in your chosen field.
Crafting a compelling CV is a crucial step in this process. It's not just a document but a representation of your journey, skills, and potential. Highlight your professional experiences, emphasizing how they have honed your skills and knowledge, and how they align with your desired course of study. Provide details of any workshops, seminars, or specialized training you've undertaken. This not only showcases your commitment to continuous learning but also illustrates your readiness for university-level coursework.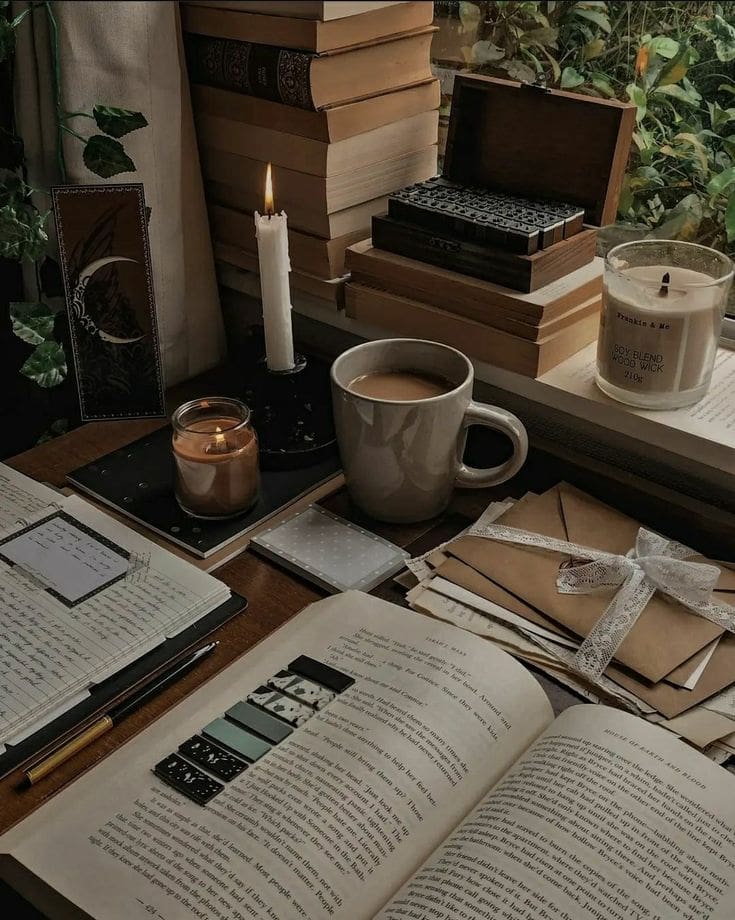 A well-constructed personal statement is equally important. Use this opportunity to convey your motivations, aspirations, and the personal journey that has led you to pursue higher education. Explain why you are passionate about your chosen field of study and how you envision your future contributions. Admissions committees appreciate applicants who can articulate their purpose and dedication, and a compelling personal statement can significantly enhance your application.
As you embark on this alternative pathway, it's essential to reach out to the admissions team for valuable guidance and support. They are experienced professionals who understand the unique circumstances of non-traditional applicants and can offer personalized advice tailored to your situation. Whether it's clarifying admission criteria, offering tips on presenting your CV and personal statement, or providing information on financial aid and scholarships, the admissions team is there to assist you every step of the way.
Moreover, Birmingham's commitment to accessibility and inclusivity extends to support services for students like you. Beyond the application process, they can help you with academic advising, career counseling, and resources to ensure your success as you pursue your degree.
In summary, while not possessing a high school diploma may present a unique challenge, Birmingham City University welcomes applicants from diverse backgrounds and offers alternative pathways to access higher education. Your CV, personal statement, and the support of the admissions team are your allies on this educational journey, helping you unlock your potential and achieve your academic and career goals in Birmingham.
Study options for international students in Birmingham
Birmingham, a global city with a rich history of welcoming students from all corners of the world, is renowned for its inclusive and diverse educational landscape. International students seeking to pursue higher education in Birmingham have a plethora of options to choose from, whether they aspire to undertake undergraduate, postgraduate, or research programs. The city's esteemed universities are committed to providing a warm and supportive environment, ensuring that international students feel at home while embarking on their educational journeys.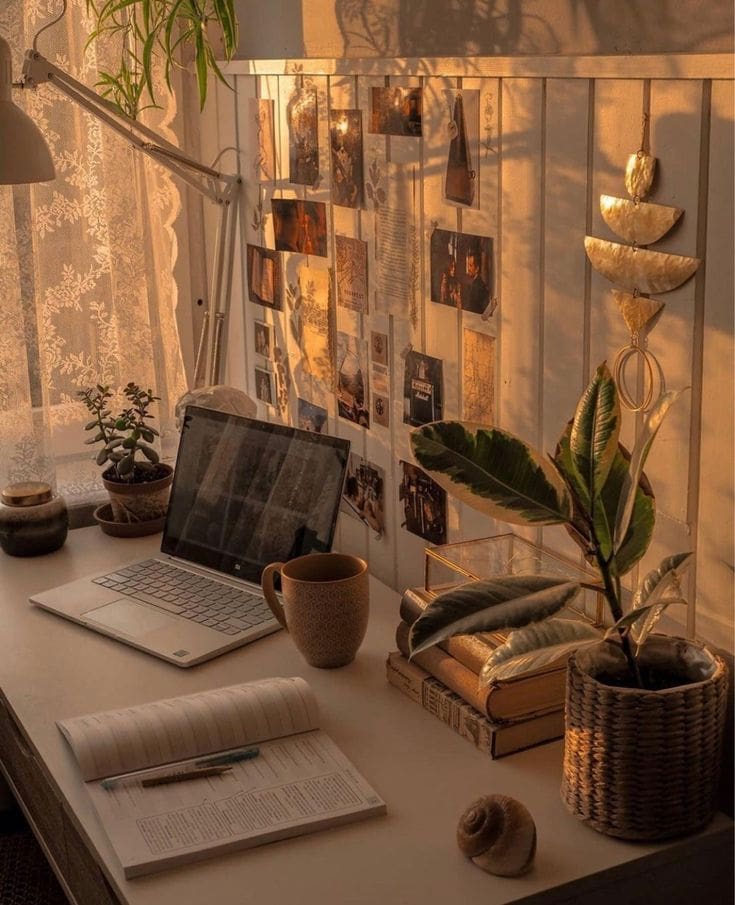 One of the standout features of studying in Birmingham as an international student is the comprehensive support network available. Universities in the city offer a range of services tailored to the unique needs of international students. These services encompass language assistance programs to improve English proficiency, visa guidance to navigate the complex process of studying abroad, and cultural integration initiatives that facilitate a seamless transition into the vibrant Birmingham community.
Moreover, Birmingham's diverse and multicultural environment is a tremendous asset for international students. The city's cosmopolitan atmosphere is a melting pot of cultures, languages, and perspectives. Studying alongside peers from diverse backgrounds provides a rich and immersive educational experience. It not only fosters global friendships but also broadens horizons and enhances cultural awareness. Exposure to different viewpoints and traditions enriches the learning experience, encouraging students to think critically, adapt to diverse situations, and become global citizens.
Furthermore, Birmingham's status as a thriving international business hub opens up a world of opportunities for international students. The city's strong economy and strategic location make it an ideal place to forge connections and embark on a successful career path. Many international students find that their education in Birmingham serves as a springboard for exciting career prospects, both within the United Kingdom and on a global scale. Employers value the multicultural perspectives and adaptability that international students bring to the workforce, making Birmingham graduates highly sought after in various industries.
In conclusion, Birmingham's open arms and diverse educational offerings make it an exceptional destination for international students aspiring to achieve academic excellence while embracing a global perspective. With extensive support services, a multicultural environment, and exciting career prospects, studying in Birmingham offers an enriching and transformative experience that can shape the trajectory of your academic and professional future.
Birmingham as a student city
Birmingham is often hailed as one of the best cities in the UK for students, and for good reason. The city boasts a vibrant and lively atmosphere, with plenty of entertainment options to keep students engaged and entertained. From trendy cafes and restaurants to bustling markets and shopping centers, Birmingham has something for everyone.
Furthermore, the city's transportation infrastructure is well-developed, making it easy for students to navigate and explore all that Birmingham has to offer. The cost of living in Birmingham is also relatively affordable compared to other major cities in the UK, allowing students to make the most of their university experience without breaking the bank.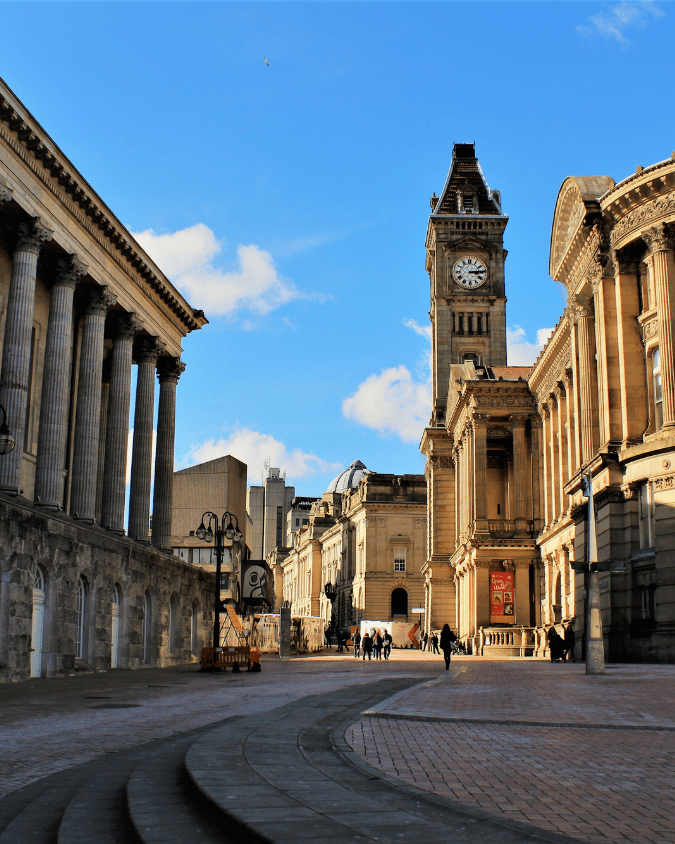 Birmingham, often referred to as the "Heart of England," is not just an excellent place to pursue higher education; it's a quintessential student city with a unique blend of academic excellence, cultural vibrancy, and a student-friendly atmosphere. Here's why Birmingham is often celebrated as a top student city:
Green Spaces: Despite being an urban center, Birmingham boasts plenty of green spaces like Cannon Hill Park and Lickey Hills, providing students with opportunities to relax, exercise, or study in a natural setting.
Student Discounts: Many businesses in Birmingham offer student discounts on various products and services, from food and clothing to entertainment, helping students make the most of their budgets.
Employment Opportunities: Birmingham's strong economy and thriving job market provide students with ample part-time work and internship opportunities. Many industries have a significant presence here, enhancing students' employability.
Excellent Transport Links: The city's strategic location in the UK ensures excellent transport connections via trains, buses, and road networks. This makes it easy to explore other parts of the country during your study breaks.
In summary, Birmingham's status as a student city is well-deserved, thanks to its exceptional universities, diverse community, affordable living costs, and an abundance of cultural and recreational opportunities. For students seeking a vibrant and enriching academic experience, Birmingham is undeniably a top choice.
Why choose Birmingham for higher education?
Choosing Birmingham for your higher education is a decision that can have a profound impact on your future. The city's top universities, vibrant student life, and cultural diversity make it an ideal place to pursue your academic and personal goals. Whether you are a local student or an international student, Birmingham offers a supportive and inclusive environment that encourages growth and success.
Moreover, Birmingham's strong connections with industry and its thriving job market open up a world of opportunities for graduates. Many multinational companies have a presence in Birmingham, providing graduates with a wide range of employment prospects across various sectors.

Q: Is there support available for students in Birmingham?
Yes, Birmingham is known for its strong sense of community. You'll find support and camaraderie among fellow students and within the city. Plus, our dedicated team is always there to provide guidance and assistance throughout your educational journey.
Q: Is Birmingham an affordable city for students?
Yes, indeed! Compared to some other major UK cities, Birmingham offers a more affordable cost of living, including reasonable accommodation options, budget-friendly dining, and entertainment choices.
Q: Are there job opportunities for students in Birmingham?
Absolutely! Birmingham's bustling economy provides numerous part-time work and internship opportunities, making it easier for students to gain valuable work experience while studying.
Cost of living in Birmingham
One of the appealing aspects of studying in Birmingham is its affordability compared to other major UK cities like London. Let's break down the cost of living in Birmingham to make it easy to understand:
| | |
| --- | --- |
| Expense Category | Cost Range (Monthly) |
| Accommodation | |
| – One-bedroom apartment (city center) | £700 – £900 |
| – One-bedroom apartment (outside city center) | £550 – £750 |
| Food | |
| – Basic lunch in a local restaurant | £7 – £10 |
| – Groceries for a week (for one person) | £30 – £40 |
| Transportation | |
| – Monthly public transportation pass | £60 – £80 |
| – One-way ticket on public transport | £2.50 – £3.50 |
| Entertainment | |
| – Movie ticket | £8 – £12 |
| – Dinner for two at a mid-range restaurant | £40 – £60 |
| Miscellaneous | |
| – Internet (60 Mbps or more, unlimited data) | £25 – £35 per month |
| – Utilities (including heating, cooling, electricity, and water) | £100 – £150 per month |
| Total Estimated Monthly Living Costs | |
| (for a student living in a shared apartment outside the city center) | |
| – Accommodation | £350 – £500 |
| – Food | £120 – £160 |
| – Transportation | £30 – £40 |
| – Entertainment and Miscellaneous | £80 – £120 |
| Grand Total | £580 – £820 per month |
Please note that these costs are approximate and can vary depending on your personal spending habits and the specific area of Birmingham where you choose to live. It's always a good idea to create a detailed budget tailored to your needs and preferences.
Settled and Pre-Settled Status: A Path to Studying and Staying in Birmingham
Studying in Birmingham is a dream for many international students, and understanding the settlement options available to you can make that dream a reality. The UK's "Settled" and "Pre-Settled" status are essential considerations for those planning to study and potentially build a future in this vibrant city.
Settled Status

:
Settled Status, also known as "Indefinite Leave to Remain" (ILR), is the highest level of immigration status you can achieve in the UK. It signifies that you have the right to live, work, and study in the UK without any restrictions. To obtain Settled Status, you usually need to have lived in the UK for a continuous period of five years (or three years if you're married to a British citizen or settled person). This status can be a long-term goal for international students who wish to establish themselves in the UK after completing their studies.
2. Pre-Settled Status:
Pre-Settled Status is designed for those who have not yet met the residency requirements for Settled Status but still want to study and work in the UK. If you are an EU, EEA, or Swiss national who arrived in the UK before December 31, 2020, you may be eligible for Pre-Settled Status. This status grants you the right to live, study, and work in the UK for up to five years, after which you can apply for Settled Status. It's an excellent option for international students starting their educational journey in Birmingham.
Studying in Birmingham with Pre-Settled or Settled Status:
Having either a Pre-Settled or Settled Status can significantly enhance your study experience in Birmingham. Here's how:
– No Visa Worries: With Settled or Pre-Settled Status, you won't need to worry about visa renewals during your course of study, providing peace of mind and stability.
– Work Opportunities: Both statuses allow you to work in the UK, opening doors to part-time employment or internships that can complement your studies and boost your employability.
– Post-Study Options: If you decide to stay in the UK after your studies, these statuses offer a seamless transition to employment or further education, with the possibility of applying for Settled Status once you meet the residency requirements.
– Access to Benefits: Settled and Pre-Settled Status grant you access to various benefits, including healthcare through the National Health Service (NHS).
It's important to keep in mind that immigration rules and requirements can change, so staying informed and seeking guidance from your university's international office or a legal expert is essential when planning your studies in Birmingham. Whether your goal is to study, work, or settle in this amazing city, Settled and Pre-Settled Status can be key steps toward making your UK dreams come true.
Conclusion
In conclusion, Birmingham is a city that holds immense potential for students seeking the best education in the UK. With its top universities, vibrant student city, and study options for international students, Birmingham offers a truly enriching and rewarding educational experience. So, why wait? Unlock your potential and apply to a Birmingham university today with Edu4u, and embark on a journey of knowledge, growth, and success.