Are you considering studying in Leeds? Great news, Leeds is becoming a top spot for students in the UK because it's full of exciting culture, great universities, and friendly people.
Moreover, Leeds has well-known universities like Leeds Beckett University and Leeds Trinity University, where you can choose from lots of different courses.
Studying in Leeds means living in a busy city with a long history and lots of art stuff. What`s more, it's a great place for students to learn and have fun!
So why not consider studying in Leeds? Let's explore your options.
Why Studying in Leeds?
It`s a lively and dynamic city in the UK, and Leeds is an excellent place for pursuing higher education. As a result, it's not just about learning; it's about seizing fantastic opportunities. Top-notch universities and a thriving job market make Leeds a hub of possibilities for students.
First of all, Leeds is the proud home of some of the UK's finest higher education institutions. These universities provide world-class education with dedicated faculties and cutting-edge research facilities. What`s more, the higher education system here is celebrated for its quality, diversity, and innovation.
Here's what you should remember:
Leeds houses internationally recognized universities.

A wide variety of courses and degree programs are available.

You'll enjoy a vibrant culture and student life in Leeds.

A supportive and welcoming community awaits students.

Leeds offers promising career prospects for graduates.
If you're seeking a top-quality education and an exciting student experience, put Leeds at the top of your list. Moreover, with excellent universities, a friendly community, and a rich cultural scene, Leeds is the perfect choice for students who want to make the most of their education.
 Studying in Leeds: Diverse Courses and Degree Programs
This city provides an extensive selection of courses and degree programs tailored to your academic and career goals. Whether you're interested in business, engineering, medicine, or humanities, Leeds offers it all. Most importantly, the universities in Leeds are renowned for their excellent education and research, reflected in the high employment rates of their graduates.
If you're seeking specialized courses, Leeds is the ideal destination. It is not a secret, that the city is home to multiple universities offering programs in unique fields, for instance, music production, fashion design, and sports science. These distinctive courses allow students to delve deeper into their passions and interests.
| | |
| --- | --- |
| University | Course Offerings |
| Oxford Brookes University | Global Business, Global Business and Entrepreneurship Health, Wellbeing, and Social Care |
| Leeds Beckett University | Sports Science, Music Production, Architecture, Law, Computing |
| Leeds Trinity University | Journalism, Media, Psychology, Education, Sport & Exercise Science |
Universities in Leeds extend the option to study abroad or engage in exchange programs, enriching your learning journey by exposing you to diverse cultures and academic systems, and bolstering your resume.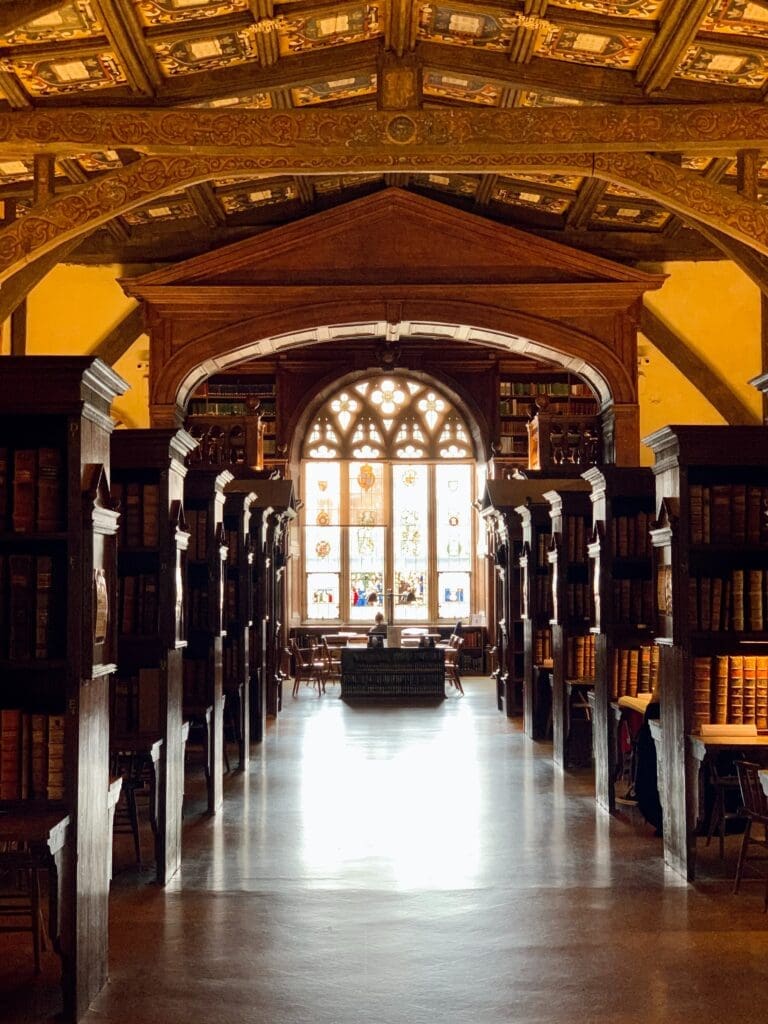 Postgraduate and Research Programs
That is to say, Leeds has carved a niche as a premier hub for postgraduate and research programs. In other words, many Leeds universities house research centers that collaborate with industry leaders, offering students cutting-edge research facilities and state-of-the-art equipment. Here, students can specialize in their chosen field, working on projects guided by experienced faculty members, providing them an opportunity to contribute to the global academic community.
Whether seeking undergraduate or postgraduate degrees, Leeds ensures a rich and diverse academic experience customized to align with your interests and career objectives.
Consider these steps:
Explore Leeds' wide array of courses and degree programs, aligning them with your goals.

Think about studying abroad or participating in an exchange program to enrich your academic journey.

Delve into postgraduate and research programs to gain expertise in your field and contribute to the academic community.
Vibrant Culture and Student Life
Firstly, studying in Leeds goes beyond academic excellence; it offers a chance to immerse in a lively culture and student community. Secondly, Leeds is a city with history and a thriving arts and music scene. You can dive into the local culture through numerous festivals and events like Light Night Leeds, Leeds Festival, and Leeds International Film Festival.
Thirdly, Leeds' diverse student population makes it an ideal place to forge new friendships with people from various backgrounds. In conclusion, this city also hosts an array of clubs, bars, and restaurants catering to students, ensuring a vibrant nightlife.
Leeds Study Abroad
For international students, choosing Leeds means opening doors to a new culture and expanding horizons. To clarify, Leeds' universities and colleges have a robust support system in place to aid international students in their journey, offering guidance on visas, accommodation, and cultural adaptation. Most importantly, the presence of a substantial international student community in Leeds eases the transition for newcomers, making them feel at home in no time.
In essence, studying in Leeds promises a unique and enriching adventure that extends beyond the classroom. With a vibrant culture and a diverse student community, it strikes the perfect balance between academic excellence and student life.
 Welcoming Community and Support
Subsequently, studying in Leeds goes beyond academic excellence; it extends a warm embrace of community and a strong support network to ensure your success. Leeds' education system is renowned for its inclusivity and supportive environment, with colleges and universities deeply committed to delivering the finest experience for their students.
Whether you require academic or personal assistance, a wealth of resources is at your disposal. Consequently, Leeds colleges and universities offer a wide spectrum of support services, including academic tutoring, counseling, and career guidance. Access to libraries, research facilities, and other resources further empowers you to reach your academic aspirations.
Leeds' student life is diverse and pulsating, offering countless avenues to engage in extracurricular activities and connect with new friends. Be it sports clubs, cultural events, volunteering opportunities, or more, there's something for everyone. Moreover, the local community is exceptionally friendly and welcoming, making Leeds a place where you can quickly feel at ease.
International students can also expect tailored support services, encompassing cultural events and language assistance, ensuring a warm welcome and robust backing as you pursue your educational dreams in Leeds, regardless of your background or circumstances.
Career Opportunities in Leeds
Above all, Leeds unfolds a broad spectrum of career prospects for graduates, spanning diverse industries. As one of the UK's prominent employment hubs, Leeds hosts major national and international enterprises, spanning finance, healthcare, technology, and creative sectors. To clarify, graduates in these fields can capitalize on a flourishing job market and cultivate a career in this dynamic city.
Certainly, studying in Leeds can be a gateway to valuable connections and networking possibilities. Numerous Leeds universities extend internships and work placements, affording students hands-on experience in their chosen domain and facilitating valuable networking opportunities.
Internships and Work Placements
Meanwhile, internships and work placements offer an excellent route to accumulate experience and skills while studying in Leeds. Several universities, including Canterbury Christ Church University, Bath Spa University, and Oxford Brookes University, collaborate with local businesses to provide work placement programs. Certainly, these initiatives enable students to engage in real projects, hone industry-specific skills, and establish connections with potential employers.
Networking
Leeds presents a plethora of networking avenues for students and graduates. For example, local events, encompassing networking socials and career fairs, serve as platforms to meet employers and uncover job openings in your chosen field. Additionally, many universities in Leeds offer alumni networks that furnish valuable contacts and mentorship prospects.
Overall, studying in Leeds offers many career opportunities and the chance to build a fulfilling career in a vibrant and dynamic city.
Universities in Leeds UK
If you're considering studying in Leeds, you'll have a choice of several excellent universities to choose from. Here's a brief overview of the universities in Leeds:
| | | |
| --- | --- | --- |
| University | Strengths | Areas of Specialization |
| Canterbury Christ Church University | Top 30 in the UK for teacher training | Education, Arts and Humanities, Health and Wellbeing |
| Bath Spa University | Ranked top 5 in the UK for creative writing | Creative Arts, Humanities and Social Sciences, Education |
| Oxford Brookes University | Top 50 in the UK for graduate employability | Business, Architecture, Health and Life Sciences |
As you can see, each university in Leeds has its unique strengths and specializations. To find the perfect fit for your academic interests, carefully research each one. Whether your passion lies in education, the arts, or business, you'll discover a program that aligns with your aspirations at one of Leeds' universities.
Applying for Studying in Leeds
If you're considering studying in Leeds, the application process may appear overwhelming, but remember that the universities and colleges in the city are there to assist you. Certainly, to kickstart your journey, start by exploring the programs offered at each institution and pinpoint the one that best suits your needs.
After identifying your desired programs, ensure you meet each institution's specific admission requirements. Alternatively, many Leeds universities and colleges have streamlined online application processes, making it convenient for you. Be diligent about adhering to application deadlines, which differ based on the institution and program.
One crucial aspect of studying in the UK is student finance. Correspondingly, eligible students must apply for student finance through the Student Loans Company to access government loans and grants. Depending on your circumstances and the institution you choose, you might also qualify for additional funding.
Likewise, before submitting your application, take a moment to assess all the expenses linked to studying in Leeds. This includes tuition fees, accommodation, living costs, and any extra charges for materials or field trips. Craft a well-thought-out budget and explore funding options like scholarships or bursaries to ease the financial aspect of your academic journey.
So, don't hesitate to reach out and ask for help; our goal is to ensure you have the best possible experience while studying in Leeds.
Balancing On-Campus Learning with Flexibility
Studying in Leeds? In addition, discover flexible learning options that suit your lifestyle! Recognizing the need for balance, Leeds offers various learning approaches, ensuring you can tailor your education to your needs.
Ever heard of blended learning? It's a fantastic mix of face-to-face classes and online resources. Attend engaging lectures on campus and access materials remotely – the best of both worlds in one place.
Moreover, Leeds University also embraces technology, offering online learning platforms for easy access to lectures and resources at your convenience. Juggling work or personal responsibilities? No problem! Customize your study schedule and maintain a healthy work-life balance effortlessly.
Exploring Educational Pathways in Leeds
Firstly, Leeds is a hub of diverse educational opportunities, catering to all interests and career goals. From humanities and social sciences to engineering and medicine, there's something for everyone in this vibrant city.
Secondly, The University of Leeds, renowned for its research excellence, offers a plethora of undergraduate and postgraduate programs, ensuring you stay at the forefront of innovation. Leeds Beckett University emphasizes industry connections, providing its students with invaluable practical experience and internships. If journalism, media, or education is your passion, Leeds Trinity University creates a supportive and inclusive space for your educational journey.
Thirdly, beyond universities, Leeds hosts reputable colleges with vocational courses, equipping you with industry-specific skills. To sum up, these serve as stepping stones for those diving straight into the job market or considering further studies down the road. Embrace your educational journey in Leeds, where options abound and learning meets opportunity!
Studying in Leeds – a city for international students!
Studying abroad can be a transformative experience, offering a chance to immerse yourself in a new culture, meet new people, and gain invaluable educational experiences. Well, if you're considering studying abroad, Leeds is an excellent choice, known for its top-quality education, lively culture, and welcoming community.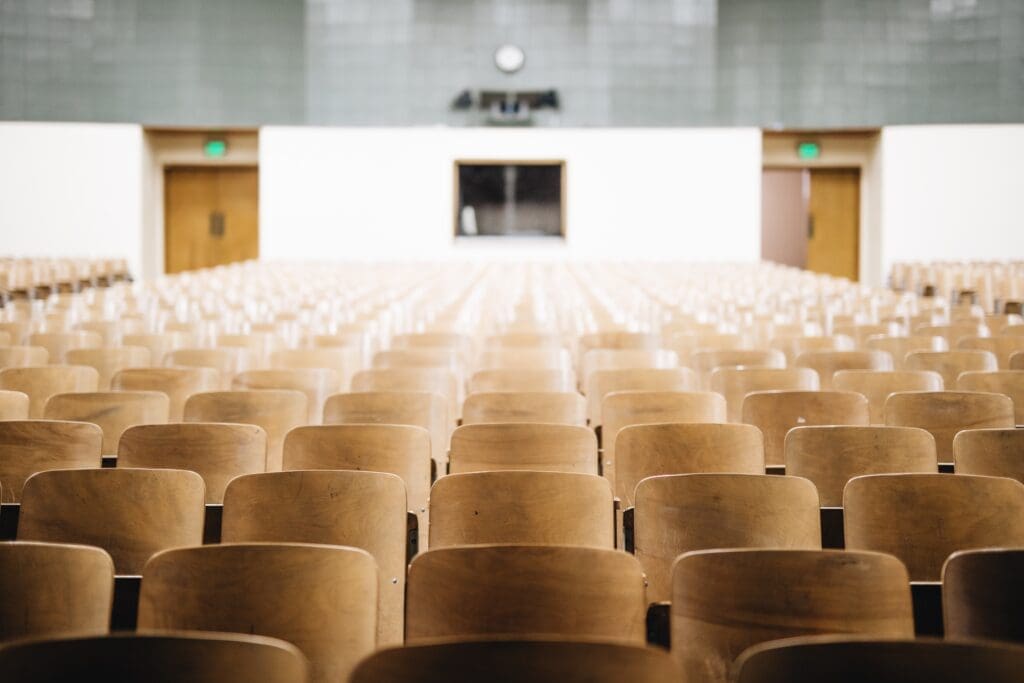 Leeds is home to several universities that warmly welcome international students from around the globe. Whether you're seeking an undergraduate or postgraduate degree, you'll discover a diverse range of courses and degree programs to suit your aspirations.
Additionally, studying abroad in Leeds is an enriching experience, allowing you to absorb the city's rich history and partake in its thriving arts scene. Besides, it's an opportunity to explore different cultures and build friendships with people from all corners of the world.
Leeds also offers support for international students, including language assistance and cultural events. Moreover, you'll have access to orientation programs that ease your transition into the new environment and help you feel at home in the community.
If you're interested in studying abroad in Leeds, numerous resources are at your disposal to navigate the application process. So, you can reach out to your chosen university for information or seek guidance from educational agents who can assist you with your application and visa requirements.
In summary, studying abroad in Leeds offers an incredible personal and professional growth opportunity. You'll access world-class education, a supportive community, and a variety of cultural experiences that will stay with you for a lifetime.
Student Accommodation in Leeds
When embarking on your journey in Leeds, securing suitable accommodation is essential for your comfort and peace of mind. And, Leeds presents a range of housing options to cater to various needs and preferences, ensuring there's something for everyone.
On-campus accommodation while studying in Leeds
Many universities in Leeds offer on-campus housing for students. So, it can be a convenient choice, granting easy access to classes and campus facilities. Most on-campus accommodation options encompass shared kitchen and living spaces, along with a variety of room sizes and types. It's advisable to apply early for on-campus housing, as availability can be limited.
Off-Campus Accommodation
If on-campus housing doesn't suit your preferences, Leeds provides numerous off-campus alternatives. Therefore, these include shared flats, apartments, and houses. Many students opt for housing in dedicated student areas, which offer affordable and convenient options in proximity to campus. Also, initiating your search early and researching different areas and housing types is essential.
Private Accommodation
Private accommodation is also a viable choice for students in Leeds. Accordingly, this encompasses renting a room in a private house, flat, or apartment. By the way, platforms like SpareRoom, Zoopla, and Rightmove can prove valuable for locating private accommodation. Prioritize safety and ensure the chosen private accommodation aligns with your needs.
Leeds boasts a vibrant student life, offering a plethora of accommodation, leisure, and entertainment choices. Whether you opt for on-campus or off-campus housing, your time in Leeds promises to be an enriching experience.
Financial Support: Maintenance Loan for those studying in Leeds
When planning to study in Leeds, assessing your financial options is crucial. As a student in the UK, you may qualify for a maintenance loan, which can assist in covering your living expenses while attending university.
The maintenance loan is accessible to full-time undergraduate students who meet specific eligibility criteria. Besides, it's disbursed to you in periodic installments and can be utilized for expenses like rent, food, and transportation.
The loan amount is contingent on your household income and your study location. What`s more, students living away from home and studying in London may be eligible for a higher loan amount than those outside London.
 To apply for the maintenance loan, you'll need to apply through the Student Finance UK website. This application requires you to furnish details about your household income, course information, and other personal particulars.
It's important to bear in mind that the maintenance loan must be repaid after you graduate and commence earning a certain income. Presently, the repayment threshold stands at £27,295 per year, with repayments automatically deducted from your monthly salary.
All in all, the maintenance loan serves as a valuable resource for UK students seeking financial assistance during their studies. If you intend to study in Leeds, be sure to explore your student finance options and consider applying for a maintenance loan to help cover your living expenses.
Student Discounts while Studying in Leeds
Studying in Leeds? Here's Why it's a great choice!
Leeds isn't just a fantastic place for education, it's a city that truly looks out for its students. Beyond the incredible academic and social scene, you'll find a treasure trove of student discounts that can make your life here even more affordable and exciting.
Getting around the city is a breeze with discounted travel passes, and you can treat yourself to restaurants, cafes, and shops without breaking the bank. The NUS Extra card is your golden ticket to a world of savings on everything from entertainment to tech, helping you make the most of your student budget.
But it's not just about saving money. Leeds' buzzing student community regularly throws events with special discounts just for you, ensuring your time here is both enriching and pocket-friendly.
Leeds doesn't just stop at education; it's an experience. With top-notch universities fostering a lively environment for personal growth, you'll find yourself in the perfect place to thrive. Whether you're into traditional learning or seeking something more unique, Leeds has a diverse range of courses to cater to every interest and ambition.
And let's not forget those incredible student discounts! They not only make life more affordable but also add an extra layer of excitement to your Leeds journey.
So, if you're considering your next educational move, Leeds should be right at the top of your list. With its academic excellence and vibrant student life, it's a city that promises an education you won't forget.
Is Leeds a good place to study?
Leeds is a city that offers extensive academic support and resources to help students excel in their educational pursuits. The city is equipped with top-tier libraries, research facilities, and tutoring services provided by local colleges and universities.
For instance, the University of Leeds boasts multiple libraries on campus, each housing a vast collection of print and electronic resources. These libraries provide research support, workshops, and online tools to aid students in their academic work. Leeds Beckett University also offers a range of academic resources, including dedicated subject librarians and study skills support.
Tutoring services are readily available for students who require extra assistance with their studies. These services are offered by universities as well as private tutoring companies. Some universities offer peer-to-peer tutoring, with senior students mentoring younger ones, while private tutoring companies provide one-on-one sessions tailored to individual needs.
Leeds College also offers academic support and resources. For instance, Leeds City College features learning centers on each of its campuses, where students can access computers, books, and online resources. The college also provides course-specific tutoring and study skills workshops.
In summary, Leeds offers a diverse and comprehensive range of academic support and resources. Whether you're seeking research assistance, study skills support, or personalized tutoring, Leeds has you covered on the educational front.
International Student Support
If you are an international student studying in Leeds, you'll have access to a wide array of support services to help you adjust to life in the UK and achieve academic success. Most colleges and universities offer orientation programs that introduce you to campus resources and connect you with other international students.
You can also find language support services to enhance your English proficiency, whether through tutoring, writing workshops, or conversation practice groups. Many schools host cultural events and activities throughout the year to help you engage with the community and make new friends.
Should you encounter any difficulties while studying in Leeds, your college or university is there to assist. They offer a range of support services, including counseling, health services, and legal advice. International student advisors are also available to help with immigration and visa-related matters.
All in all, studying in Leeds as an international student can be a rewarding experience. With a supportive community and a wealth of resources at your disposal, you can achieve academic success and make the most of your time in the UK.
Benefits of Studying in Leeds
Looking to pursue your education in Leeds? You're in for a treat! Home to esteemed institutions like the University of Leeds, Leeds Beckett University, and Leeds Trinity University, this vibrant city offers a diverse range of courses across various fields. With a rich academic heritage and top-notch faculty, Leeds provides the perfect environment for academic growth and research opportunities.
But it's not all about hitting the books! Studying in Leeds means immersing yourself in a lively student community. Engage in a plethora of clubs, societies, and events tailored to your interests. Dive into the city's rich cultural tapestry, visit historical landmarks, and experience the electric nightlife scene. Leeds strikes the perfect balance between academic excellence and exciting social life, ensuring you get the best of both worlds during your university journey.
Ready to embark on a fulfilling academic adventure in Leeds? Get ready to explore a city that blends educational excellence with vibrant social experiences, giving you memories to cherish for a lifetime.
Student Life in Leeds
As a student in Leeds, you'll have access to various cultural and recreational activities. Here are some top things to do in Leeds:
Explore the Leeds Art Gallery and its collection of modern and contemporary British art.

Visit the Royal Armouries Museum, which houses one of the largest collections of arms and armor in the world.

Take a stroll through Roundhay Park, one of the biggest city parks in Europe, and enjoy its beautiful gardens and lakes.

Immerse yourself in the vibrant music scene in Leeds at venues like the O2 Academy and the First Direct Arena.

Discover the Leeds City Museum, with exhibits on the city's history and special displays covering topics from ancient Egypt to local artists.

Savor the diverse cuisine in Leeds, featuring traditional British pubs, trendy cocktail bars, and a wide range of international restaurants and cafes.

Enjoy shopping in the city center, which offers a mix of high-street chains, independent shops, and boutiques.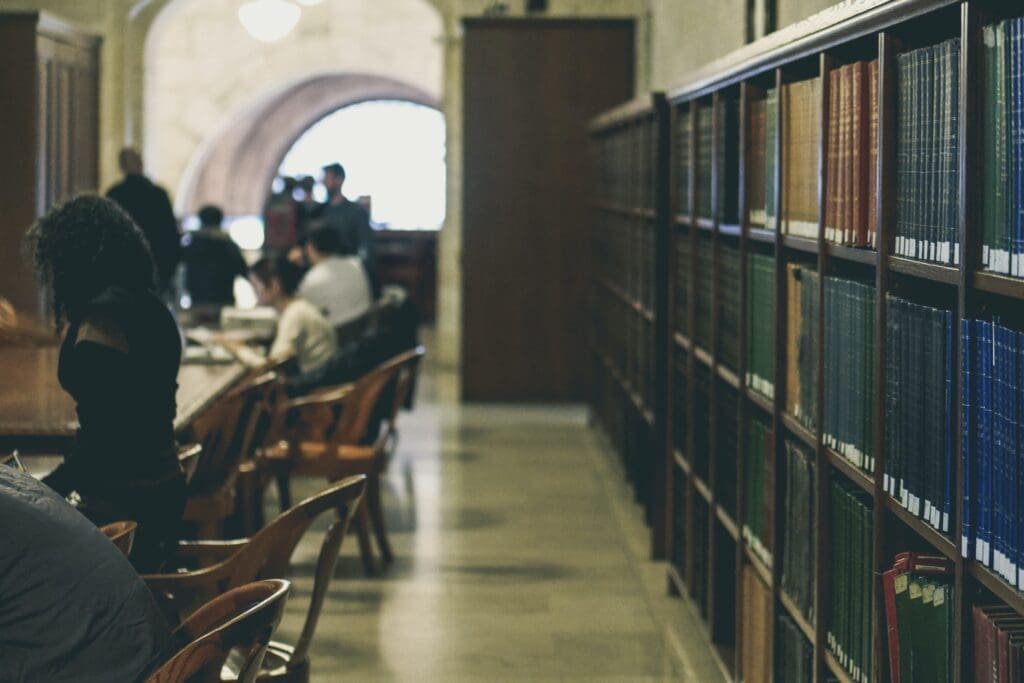 These are just a few of the many exciting activities to partake in while in Leeds. With its rich cultural heritage, lively music scene, and diverse shopping and dining options, you'll find endless opportunities to explore and enjoy life as a student in Leeds.
Why should you start studying in Leeds?
Don't hesitate to explore your options for studying in Leeds. With its quality education and vibrant community, you're sure to have an unforgettable experience. Apply today and begin your journey towards academic and personal growth in Leeds!
Q: Why should I study in Leeds?
A: Studying in Leeds offers a wide range of benefits, including the presence of universities in the city, high-quality higher education, and vibrant student life.
Q: What courses and degree programs are available in Leeds?
A: Leeds offers diverse courses and degree programs, providing students with a variety of academic options and opportunities for specialization.
Q: What is the student life like in Leeds?
A: This city boasts a vibrant culture and student life, with a rich history, thriving arts scene, and the opportunity for international students to immerse themselves in a new culture.
Q: Is there a supportive community for students in Leeds?
A: Absolutely! Leeds is known for its welcoming community and the support services provided by colleges and universities.
Q: What career opportunities are available in Leeds?
A: It offers excellent career opportunities, thanks to its thriving job market and connections that students can make through internships and networking.
Q: Which universities are located in Leeds?
A: Leeds is home to universities such as Canterbury Christ Church University, Bath Spa University, and Oxford Brookes University, each with its own strengths and areas of specialization.
Q: How can I apply for study in Leeds?
A: The application process for studying in Leeds involves several steps, and there are also student finance options available in the UK.
Q: Can I study abroad in Leeds?
A: Yes, Leeds offers opportunities for studying abroad, allowing international students to experience a different country and providing resources to support them.
Q: What are the student accommodation options in Leeds?
A: Leeds provides various student accommodation options, and we provide tips on finding suitable housing for your needs.
Q: How can I get financial support as a student in Leeds?
A: As a student in the UK, you may be eligible for financial support, such as a  maintenance loan. We provide information on eligibility criteria and how to apply.
Q: What academic support and resources are available in Leeds?
A: Students in Leeds have access to academic support services, libraries, research facilities, and tutoring services provided by colleges and universities.
Q: What support services are available for international students in Leeds?
A: International students in Leeds can benefit from orientation programs, language support, and cultural events organized specifically for them.
Q: What are some things to do and explore in Leeds?
A: This city provides a range of attractions, cultural events, and recreational activities for students to enjoy in their free time.
Congratulations on taking the first step toward exploring your study options in Leeds! With its top-notch higher education, a diverse range of courses and degree programs, vibrant culture, and welcoming community, Leeds is an outstanding choice for pursuing your academic ambitions.
As an international student, you'll have access to support services and resources tailored to help you excel in your studies and fully embrace your time in Leeds. Moreover, the city's thriving job market and connections to various industries create an ideal environment for launching your career post-graduation.
When applying to study in Leeds, take the time to research the universities and colleges in the area to identify the one that aligns best with your academic and personal interests. Explore opportunities for studying abroad and consider financial support options like the maintenance loan.
Upon your arrival in Leeds, make the most of your student life by delving into the city's rich history, cultural events, and recreational activities. With the support of academic resources and international student services, you'll be well-prepared to excel in your studies and relish a fulfilling experience in Leeds.
Apply for studying in Leeds today and embark on a fulfilling educational journey in a city that combines academic excellence with a vibrant social scene. Don't miss out on the countless benefits of studying in Leeds!