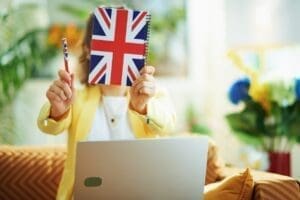 Several UK universities typically request candidates to provide their academic backgrounds and validate their qualifications through references. This serves as a means of acquainting oneself with an aspiring student's profile before they officially join the academic community. In many cases, universities make it obligatory to furnish recommendation and motivation letters when applying for admission, especially for those seeking to study with a CV instead of traditional certificates.
Are you employed? Choose your field of study!
Education is an accessible path for all, including working individuals who can pursue admission to their preferred university. This is particularly beneficial when selecting a program aligned with further advancement in a specific field. Moreover, employers can validate your skills and evaluate your dedication, aspects that hold significant importance for British universities, especially if you're considering the option to study with a CV in lieu of traditional qualifications.
Keep in mind that all documents you submit must be fully completed and composed in English. Proficiency in the English language may be assessed at every phase of the recruitment process. Hence, it's crucial not only to ensure their visual appeal but also their linguistic precision, a factor that will unquestionably be a point of focus, particularly for those seeking to study with a CV in place of traditional qualifications.
How to write a good resume?
One of the fundamental documents is the CV (Curriculum Vitae). It is intended to present the educational history and provide an initial overview of the candidate's profile. When preparing the form, it is worth paying attention to:
Aesthetics – a good solution is to opt for minimalism, as an excess of graphics or colors can negatively impact perception. The CV must be primarily readable; its content is the most important aspect.
Linguistic accuracy – correct vocabulary and grammar have an impact on the first impression, which can be crucial among many submitted applications.
Concise presentation of content – include only the most important information regarding completed education, completed courses, and employment history.
Adaptation of the document to the university's requirements – before creating the CV, check if the specific university has any expectations regarding its appearance or content.
Seek advice from a specialist – at Edu4u, we will provide guidance on how to properly prepare the necessary documents, where to submit them, and what else to pay attention to. Don't be afraid to ask questions and seek help – it's your chance to continue your education at your dream university.
In addition to a resume, a cover letter (Personal Statement) is also important. Based on it, the admissions committee often makes decisions about inviting the candidate for an admissions interview. It's a good way to present oneself favorably, show interest in the subject, and demonstrate a willingness to acquire knowledge at a specific university. A well-prepared CV can make a positive impression and enhance the chances of being invited for an admissions interview.
References from an employer – what information must be included in the document?
A recommendation letter, also known as a reference, is required by some universities. It aims to confirm that you are a committed individual and deserving of the opportunity to further pursue knowledge. It can prepare them, among other things. An employer who can confirm your skills. The purpose of this document is to present the candidate's attitude and highlight their strengths, reliability, and approach to carrying out assigned tasks.
To ensure that the document aligns with the expectations of the recruiting individuals, it must be tailored to the chosen course of study and university. Before asking a specific person to write a recommendation letter, carefully check what should be included in it, present your expectations, highlight achievements, and explain your plans regarding further educational steps.
Among the most important information included in the content, it's worth mentioning:
volunteering,
community service,
Participation in courses and training,
promotions and competitions,
certifications,
interests in line with the chosen direction.
An important element is also to present the person who prepared these recommendations. If it is an employer or a teacher, they should confirm that they are the appropriate person to describe the candidate and assess their qualifications or language skills. Paying attention to the duration of the acquaintance will further enhance the credibility of the content.
Take your chance!
Well-prepared and meticulously submitted documents are often the linchpin of success. It's through these documents that admission committees or recruiters assess whether to extend an invitation for interviews or offer acceptance. The quality of these materials can undeniably sway the outcome of the application process, particularly for those aspiring to study with a CV in lieu of traditional certificates. At Edu4u, we are dedicated to helping you realize your dreams of becoming a student at your preferred UK university. Should you have any inquiries, don't hesitate to reach out to us; we're committed to assisting you in making informed decisions and taking that crucial first step. Welcome to a brighter future!