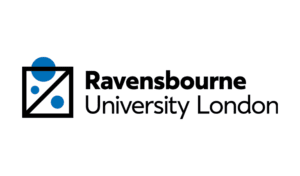 Ravensbourne University London
Ravensbourne University London is a modern, industry-focused, and creative university in England, located in the heart of London. It was established in 1959 through the merger of Bromley School of Art and the Department of Furniture Design of Beckenham School of Art. Currently, the university provides its students with the opportunity to acquire knowledge and specialized practical skills that are essential in many professions related to design, digital media, and more.
The Ravensbourne University London community consists of approximately 2,400 students from around the world, making it one of the smallest universities in the United Kingdom.. Students choosing to study at Ravensbourne University London have the opportunity to complete a preparatory course and pursue undergraduate, master's, and postgraduate studies in England.
Ravensbourne University London adheres to the highest industry standards and supports the teaching process with cutting-edge, high-performance technology. As a result, students, along with their diploma from a university in the United Kingdom acquire high-level skills and an entrepreneurial mindset highly sought after in the modern job market. Available data indicates that as many as 96.4% of students from Ravensbourne University London secure employment in their field within six months of graduating.
Ravensbourne University London is not just students and lecturers, but also over 100 diverse companies that use state-of-the-art technology and media resources daily. These companies collaborate with students, allowing them to gain essential experience, and giving them a competitive edge in the job market. Furthermore, the university offers its graduates business support to develop their own start-up companies.
Students at Ravensbourne University London can choose from a wide range of undergraduate and master's degree programs. The university offers e.g. such directions as:
Humanities studies (including architecture design),

engineering and technology,

Social Sciences


Business and Economics (including management, accounting, and finance),
A detailed finder of courses available at Ravensbourne University London can be found here: https://www.ravensbourne.ac.uk/study-here/courses/
Graduate salary
£16 – 30K
Degree completion: Różnie
Data source: universitycompare.com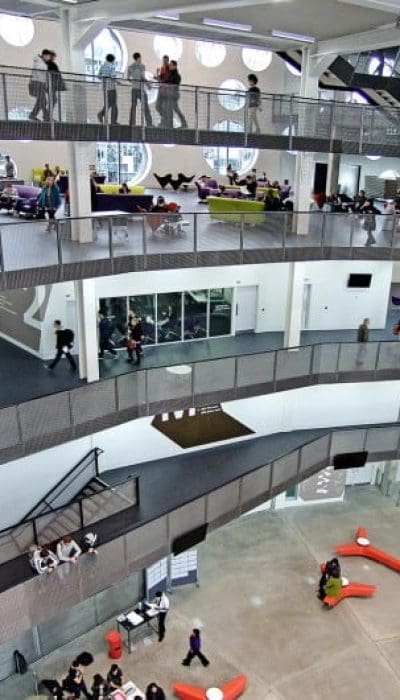 In the case of Ravensbourne University London, admission requirements for the university depend on the course you intend to study in the United Kingdom. Of course, whether you will be admitted to this university depends on the grades from the high school leaving exam (matura) and the grades in specific subjects that Ravensbourne University London considers during the admission process for a particular study program. Detailed admission requirements can be found on the following website: https://www.ravensbourne.ac.uk/study-here/international/how-to-apply/entry-requirements/
A requirement for admission to Ravensbourne University London is also proficiency in the English language. Presented at Edu4u. university in the United Kingdom requires that a candidate for undergraduate studies has an IELTS certificate with a minimum score of 5.5, with no component score lower than 5.5.
For master's studies, the university requires an IELTS certificate at an overall level of at least 6.0, with a minimum of 5.5 in each language skill component.
If you do not meet these requirements, you can take advantage of creative English language courses designed for candidates intending to study in England.
Honors and important facts
Ravensbourne University London has achieved a Silver rating for the high quality of its teaching, awarded by The Teaching Excellence Framework (TEF).
The university building won the British Construction Industry Award in 2011.
The current campus of Ravensbourne University London is located near the famous O2 Arena.
Although Ravensbourne University London does not have its residence halls, there is a UK university nearby many student accommodations where students can live. This is the case Scape Student Living, which provides apartments for students in Greenwich, just a 7-minute walk from the university. Students at Ravensbourne University London can expect special discounts, and the apartments themselves are furnished, with a bathroom and shower, as well as a kitchenette.
Additionally, Ravensbourne University London also has an agreement with Unite at Stratford One, which means that students from this university in England can enjoy more favorable prices at this location. Furthermore, there are many attractive student accommodations near Ravensbourne, so students coming to the UK should not have problems finding a place to stay.
Ravensbourne is located next to the world-famous O2 music arena, and students can avail of discounts at many restaurants, bars, and shops. Ravensbourne is just 20 minutes from central London, and the city center offers students fantastic nightlife.
MEDIA
https://www.facebook.com/RavensbourneUK
https://twitter.com/ravensbourneuk
Ravensbourne University
6 Penrose Way, Greenwich Peninsula, London SE10 0EW
Touch the map once to enable colors
Do you have any questions? You are studying at this university and want to share the benefits
and disadvantages? Feel free to write, just remember to maintain politeness and respect. 🙂
Data source: universitycompare.com