Manchester Metropolitan University is one of the largest and most popular universities in the United Kingdom in terms of the number of submitted applications for studies. Every year, around 38,000 students from all over the world study here. With the support of Edu4u, you can join them.
History of Manchester Metropolitan University dates back to 1824 when a university specializing in educating students in the fields of technology, art, and design was established. The school obtained university status in the United Kingdom in 1992. Currently, it consists of 8 specialized faculties, offering high-quality practical education.
Manchester Metropolitan University has set as its main goals the promotion of diversity and professional education for students, as well as increasing their employment prospects.
The university in the UK presented by Edu4u can also boast a strong partnership with businesses and organizations at regional, national, and international levels, including BBC and IBM. Many study programs include year-long internships in these organizations, and Manchester Metropolitan achieves high results in terms of the percentage of graduates who find employment after completing their studies.
Manchester Metropolitan University consists of two campuses. In recent years, the university has made significant investments in infrastructure, providing students with modern laboratories, a £10 million exercise and sports center, as well as a £6 million contemporary art center.
It's also worth noting that Manchester itself is a renowned hub of art, culture, and creativity. For this reason, it is regularly rated as the best city to live in the UK according to the Economist Intelligence Unit.
Manchester Metropolitan University
Students planning to study in the UK can take advantage of a wide range of undergraduate and postgraduate programs offered by Manchester Metropolitan University The university offers, among others: such directions as:
Humanities (including history, philosophy, art, architecture, linguistics),

Law,

engineering and technology,

Social sciences (including communication, sociology, political science, and international relations),

Business and Economics (including management, accounting and finance, economics and econometrics),

Computer Science,

STEM disciplines (including geology, chemistry, mathematics, statistics),

Psychology,

Education.
A detailed course search tool for courses available at Manchester Metropolitan University can be found here: https://www2.mmu.ac.uk/study/
Graduate salary
£17 – 32K
Unemployed graduates: 16%
Degree completion: Varies
Data source: universitycompare.com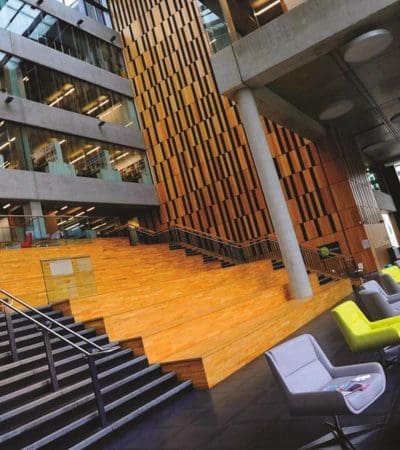 The general admission requirements for undergraduate studies in England at Manchester Metropolitan University are:
For Manchester Metropolitan University, the admission requirements for studies in England depend on the specific program you intend to study. Whether you will be admitted to a university in the United Kingdom depends on your high school exam results, in specific subjects that the university considers during the admission process for a particular degree program. The general principle is that you need to achieve a specified result in at least 2 subjects in your high school exams at A-level (Advanced level) and 3 subjects at GCSE (General Certificate of Secondary Education) level. Detailed admission requirements can be found on the following page: https://www2.mmu.ac.uk/international/your-country/country/poland
An additional requirement for admission to Manchester Metropolitan University is proficiency in the English. The university requires candidates for studies to have an IELTS certificate with a minimum score of 6.0, with no less than 5.5 in each section.
The general admission requirements for master's studies in England at Manchester Metropolitan University are:
completion of bachelor's/engineering studies (degree obtained after 2003) or master's studies (degree obtained before 2003) – depending on the program, achieving the required grade on the diploma is necessary,

English language proficiency – an IELTS certificate with a score of 6.5, with no less than 5.5 in each section.
Honors and important facts
Manchester Metropolitan University can boast of being the second-largest business school in Great Britain. Furthermore, in 2014, the university was recognized as a modern institution for health research.
When it comes to on-campus accommodation, Keele University prioritizes all new full-time undergraduate students
International students are guaranteed on-campus accommodation for their first year of studies, provided they meet the qualifying criteria. The majority of accommodations are located within a short walking distance from the main academic and student buildings. Over 60% of rooms have their own bathroom, and additionally, the university offers rooms adapted for individuals with mobility challenges.
Manchester is a city full of opportunities, especially when it comes to student life. It is considered as a cultural and media hub, as well as a city friendly to education and entrepreneurship.
In the city, there exists a cosmopolitan mix of communities and cultures, and each district has its own character. The city center is small enough to be covered on foot. Suburban districts, on the other hand, are connected by a network of trams and buses.
Manchester hosts festivals and other cultural events throughout the year. The city is home to over 75 museums and galleries to explore in Greater Manchester.
Sport is also an integral part of Manchester. It is primarily the capital of British football, hosting both Manchester City and Manchester United, as well as the National Football Museum in the UK.
Manchaster Metropolitan University
All Saints Building, All Saints, Manchester M15 6BH

Touch the map once to enable colors
Do you have any questions? You are studying at this university and want to share the benefits
and disadvantages? Feel free to write, just remember to maintain politeness and respect. 🙂
Data source: universitycompare.com