Bedfordshire University is a modern university in the UK with over 100 years of experience in educating students at the highest level. Its roots date back to 1908 when Luton Modern School was founded. The current name has been in place since 2006 when the University of Luton merged with the Bedford campus of De Montfort University.
Bedfordshire University offers a wide range of study programs in fields including natural sciences, social sciences, humanities, business, arts, sports, and many others. However, regardless of your career aspirations studying in the UK at the University of Bedfordshire will help you in your future career, thanks to the high level of education, as well as additional internships, field trips, extra courses, and the Go Global program.
Bedfordshire University is a UK institution that has a total of 6 campuses across the counties of Bedfordshire and Buckinghamshire. In the university on the Luton campus located in the city center, there are seven faculties, a student union, and the Centre for Postgraduate and Continuing Professional Development. The Bedford campus, housing the Centre for Physical Education and Sports as well as numerous lecture halls and specialized laboratories, is located within a 20-minute walk from the center of Bedford. Located in the northeastern part of Luton, is the Butterfield Park campus plays a key role in nursing and midwifery programs. On the other hand, classes for medical-related programs take place at the Buckinghamshire campus in the town of Aylesbury.
Every year, the university admits over 2,000 students from more than 120 countries. Knowing that studying abroad is a significant step, the dedicated support team does everything to facilitate the beginning studying in England was as smooth as possible.
Students choosing to study in the UK can take advantage of a wide range of undergraduate and postgraduate programs offered by the University of Bedfordshire. The university offers, among others: such directions as:
Humanities (including art, design, architecture, linguistics),

Law,

engineering and technology,

Social sciences (e.g. communication, sociology),

Business and Economics (including management, accounting and finance, economics and econometrics),

Computer Science,

Law,

Engineering and Technology,

Natural Sciences (including chemistry),

Psychology,

Education.
A detailed course search for programs available at the Universityof Bedfordshire can be found here: https://www.beds.ac.uk/howtoapply/courses
Graduate Salary
£15 – 30K
Degree completion: Varies
Postgraduate Studies.: 27%
Students from the UK: 81%
Data source: universitycompare.com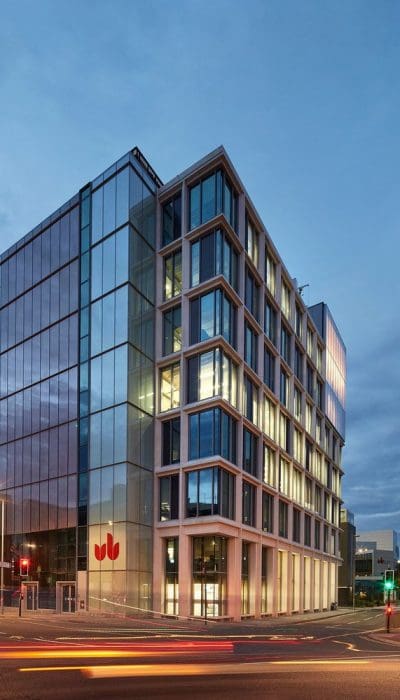 General admission requirements for undergraduate studies in England at the University of Bedfordshire include:
High school diploma – a general score of minimum 60%,

English language proficiency – a score of minimum 70% at an advanced level, including at least 60% in the written component and 60% in the spoken component (basic level).
General admission requirements for postgraduate studies in England at the University of Bedfordshire may include:
completion of a bachelor's/engineering degree with a grade point average of 4.0 or higher,

English language proficiency.
More information about the recruitment process and detailed admission requirements for specific courses at the University of Bedfordshire can be found on the website: https://www.beds.ac.uk/international/internationalapplications/countries/europe/poland
The university also offers English language courses for applicants who do not meet the admission criteria in this regard.
Interesting facts and highlights
Among the graduates of the University of Bedfordshire, you can find: keyboardist of Teardrop Explodes, co-founder of Food Records David Balfe, and former MP Richard Page.
First-year students are guaranteed accommodation. Practically all classes take place in centers located within a short distance from the university campuses. Free Wi-Fi access is available in all student accommodations.
Luton is the largest town in Bedfordshire, full of cultural diversity. It features a cinema complex, and within a short walking distance from the campus, there are numerous bars and pubs.
Bedford It's an idyllic waterfront town where traditional pubs, bars, and restaurants blend with modern clubs and shops. In Bedford, there are also many modern sports facilities.
On the other hand, the Buckinghamshire campus is located in the medieval town of Aylesbury.
All campuses of the University of Bedfordshire are within a 1-hour train ride from London.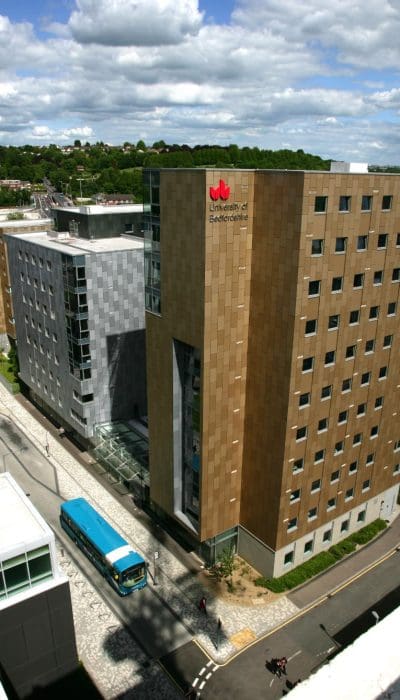 Bedfordshire University
Vicarage St, Luton LU1 3JU
Touch the map once to enable colors
Do you have any questions? You are studying at this university and want to share the benefits
and disadvantages? Feel free to write, just remember to maintain politeness and respect. 🙂
Data source: universitycompare.com