The University of Portsmouth is a rapidly growing higher education institution in southern England, achieving high rankings in both national and international rankings. The university is known for its unconventional approach to education, as well as its high level of innovation and research, particularly in the fields of cosmology, cybersecurity, forensic medicine, and epigenetics. Here, among other things, there is the Brain Tumour Research Centre, a dental laboratory, the Forensic Innovation Centre (FIC), an Advanced Technology Centre (FTC), and even a graphic and film studio.
Basic information about the university
The University of Portsmouth was established in 1992 through the granting of university status to the polytechnic that had been operating here since 1969, which continued until the 1980s. In the 20th century, it was one of the largest technical universities in the United Kingdom.
The university is located in the picturesque port city of Portsmouth in southern England, within the county of Hampshire. It has over 20,000 students studying at the university, out of these, around 4,000 are international students coming from nearly 150 countries.
Currently, the university is recognized as one of the most modern institutions in the United Kingdom and worldwide. In the latest Guardian University Guide 2019 ranking, it placed among the top 25 British universities, and in 2017, it achieved 1st place in The Economist's ranking in the category of UK universities providing the highest graduate salary growth five years after obtaining a degree.
The university has also been recognized by the British Department for Education for its high standard of teaching, receiving the prestigious "gold" rating in the Teaching Excellence Framework (TEF) ranking.
The University of Portsmouth can boast one of the highest graduate employment rates – as much as 97.5% of its graduates find employment within 6 months of completing their studies (data from 2017).
Studying at the University of Portsmouth
The University of Portsmouth offers education across 5 faculties:
Faculty of Business and Law,
Faculty of Technology,
Faculty of Science,
Faculty of Humanities and Social Sciences,
Faculty of Creative and Cultural Industries
Students can pursue around 200 undergraduate degree courses and over 130 postgraduate degree courses at the University of Portsmouth.
Detailed course search at the University of Portsmouth here. https://www.port.ac.uk/study/courses
Unemployed graduates: 12%
Degree completion: Varies
Students from other countries: 11%
Data source: universitycompare.com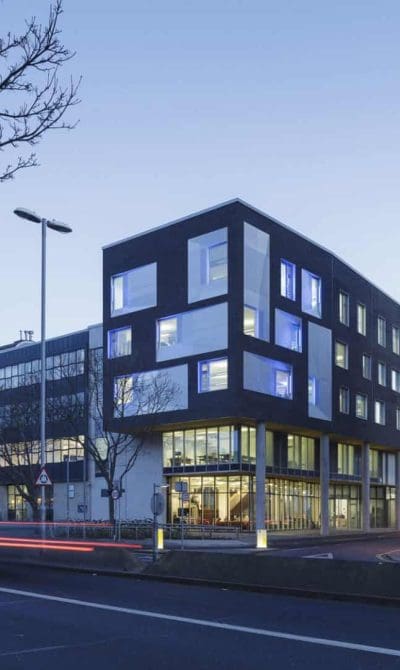 To be admitted to undergraduate studies, one needs to have passed the high school diploma with a minimum score of 65%. For some programs, there is also a requirement for a certain average grade from selected advanced subjects.
The admission requirement for master's degree programs is the completion of a bachelor's or engineering degree with a minimum grade of 4.
Proficiency in English is also required, either confirmed by an IELTS certificate (minimum 6.0) or another recognized certificate (refer here: https://www.port.ac.uk/study/international-students/english-language-requirements). For undergraduate studies, having passed advanced-level English in high school with a minimum score of 65% is sufficient (some programs require a higher score).
Note – detailed admission requirements for students from Poland are described here. https://www.port.ac.uk/study/international-students/your-country/poland
Funding for studies – scholarships and loans
The University of Portsmouth has an extensive scholarship program, with individual scholarships ranging from £500 to as much as £3000. However, receiving these scholarships is subject to fulfilling various conditions. For top-performing students from the European Union, scholarships of £3000 are available in the form of discounts for master's degree studies.
Students from European Union countries can also apply for a loan on favorable terms to cover all or part of the tuition fees. Obtaining the loan is not dependent on income. The loan is repaid only after completing studies.
Accommodation and Life in Portsmouth
The University of Portsmouth offers several student accommodations where the rental price depends mainly on the standard, ranging from approximately £90 to £160 per week. However, it's possible to find private accommodation at a slightly lower cost on your own.
Portsmouth is a picturesque and relatively small city with an interesting history tied to its former naval port. It's situated about 100 km away from London. The city boasts beautiful beaches, plenty of green spaces, a charming old town, and a bay dominated by the distinctive modern Emirates Spinnaker Tower viewing tower. The city is known for its low cost of living and offers plenty of attractions for young people. There are numerous student clubs near the university, as well as cafes, pubs, theaters, cinemas, museums, and various festivals and recurring events. A real highlight is the local water sports center, as well as an extensive network of cycling paths.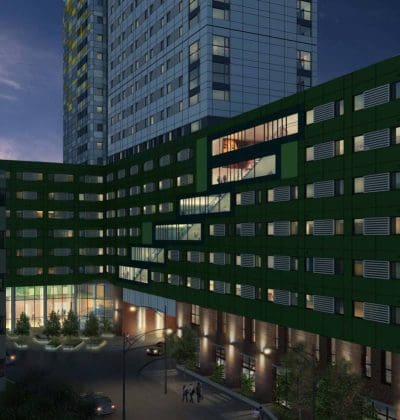 University of Portsmouth
University House, Winston Churchill Ave, Portsmouth PO1 2UP, United Kingdom

Touch the map once to enable colors
Do you have any questions? You study at this University you want to share the advantages
and disadvantages? Feel free to write, just remember to maintain politeness and respect. 🙂
Data source: universitycompare.com