London South Bank University
London South Bank University is located in the Southwark district of London and is one of the five largest universities in the city. It was founded back in 1892 as the Borough Polytechnic Institute. It gained university status in 1992.
Currently, the university in England comprises six academic schools:
School of Applied Sciences,

School of Arts and Creative Industries,

School of Environment and Architecture

Business School,

School of Engineering,

School of Health and Social Care,

School of Law and Social Sciences.
Many educational programs offered by London South Bank University have a practical nature and are accredited by professional organizations. As a result, the percentage of graduates who find employment directly after completing their studies at a university in London is very high.
At London South Bank University Mostly, practitioners and professionals in their respective fields teach, and they are eager to share their knowledge and experience with students. Furthermore, courses offered by the university are accredited or even designed by employers. Thanks to this, over the course of several years studying at the university in England, you will acquire skills that will open doors to a career in your chosen industry.
LSBU is a vibrant, international university with great ambitions to become the best and most modern university in London. Every year, around 18,000 students from over 130 countries around the world attend classes.
London South Bank University
London South Bank University students can choose from a wide range of undergraduate and postgraduate studies.. At the university in the UK, you will find the following disciplines:
Business and Economics (including business and management, accounting and finance),

Social Sciences (including Sociology, Political Science, International Relations, Communication),

Humanities studies (including history, philosophy, art, architecture, literature, linguistics),

STEM disciplines (chemistry, geology),

Psychology,

Education,

Law,

Engineering and Technology,

Computer Science.
A detailed course search tool for courses available at LSBU can be found here: https://www.lsbu.ac.uk/study/course-finder?collection=LSBU_Courses_new&query=!nullsearch&start_rank=1&sort=title
Graduate salary
£16 – 33K
Unemployed graduates: 23%
Degree completion: Varies
Data source: universitycompare.com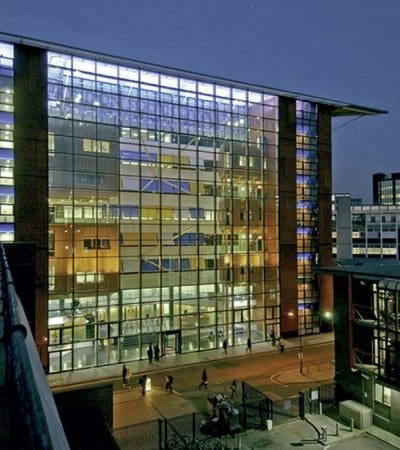 The general admission requirements for undergraduate studies in England at London South Bank University are:
High school diploma – an overall result of minimum 60-75% (depending on the program), including at least two subjects at the advanced level with scores of 55-70% (depending on the program),

English language proficiency – an IELTS certificate with a score of 6.0.
The general admission requirements for postgraduate studies in England at LSBU are:
completion of studies in Poland with a grade of 3.7-4.5 (depending on the program),

English language proficiency – an IELTS certificate with a score of 6.5.
More information about the admission process and detailed requirements for individual study programs can be found on the website: https://www.lsbu.ac.uk/international/your-country/poland
Honors and important facts
London South Bank University is a double winner of the University of the Year for Graduate Employment title, awarded by The Sunday Times Good University Guide in 2018 and 2019.
Furthermore, the university received the Silver Teaching Excellence Framework award in 2017.
It's also worth knowing that among the university's chancellors in the UK were Christopher Mclaren, a former international journalist, Sir Trevor MacDonald, and Australian investor Richard Farleigh.
Nearly all LSBU studentswho apply for accommodation and meet the criteria, upon submitting the required documents within the specified timeframe, are allocated places. They have priority international students, first-year students, doctoral candidates, students with special needs as well as those who live farthest from the university. The university-owned accommodation is located a 10-minute walk from the campus.
London is often rated as the number one city in the world for students due to its cultural diversity and graduate employment opportunities.
London South Bank University is located just a few minutes away from bars, restaurants, and clubs in central London, as well as many world-famous galleries, theaters, museums, and attractions.
A short walk from the campus, you'll find Mercato Metropolitano, a covered outdoor food hall with many additional attractions.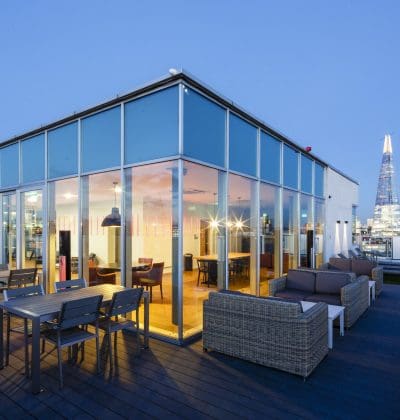 London South Bank University
103 Borough Rd, London SE1 0AA

Touch the map once to enable colors
Do you have any questions? You are studying at this university and want to share the benefits
and disadvantages? Feel free to write, just remember to maintain politeness and respect. 🙂
Data source: universitycompare.com