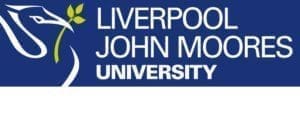 Liverpool John Moores University
Liverpool John Moores University is known for its innovation, high-quality teaching, groundbreaking research, and the support provided to students. And all of this in Liverpool, one of the most multicultural and vibrant cities in the world.
The history of Liverpool John Moores University dates back to 1823. Currently, around 20,000 students from over 100 different countries around the world are studying at this university in the UK. Importantly, the university is an integral part of Liverpool's cultural landscape. Liverpool John Moores University partners include: Tate Liverpool, Everyman Theatre, and Royal Liverpool Philharmonic Orchestra actively support this university in England in imparting knowledge and culture to successive generations of students.
LJMU collaborates with numerous companies from the public and private sectors, as well as other universities, enabling its students to participate in advanced and innovative research projects both in the UK and abroad. The education program at LJMU has been designed in a way that students acquire the necessary professional experience during their studies, which will enable them to easily find their place in the job market.
UK University places a strong emphasis on a practical approach to teaching. Students during their studies have access to well-equipped scientific and engineering laboratories, a ship bridge simulator, a courtroom, as well as nursing and midwifery clinics.
Additionally, LJMU University has its own Entrepreneurship Centrethat supports students and graduates of the university in England who are planning to start their own businesses. Thanks to a special start-up fund from Bathgate, the university offers students a range of opportunities, from small grants that are useful for testing market demand, to larger funding that supports new ventures.
Liverpool John Moores University
Students choosing to study in the UK can take advantage of a wide range of undergraduate and postgraduate programs offered by LJMU. The university offers, among others: such directions as:
Humanities Studies (including history, philosophy, art, architecture, design, linguistics),

Law,

engineering and technology,

Social sciences (including communication, sociology, political science, and international relations),

Business and Economics (including management, accounting, and finance),

Computer Science,

Natural Sciences (including geology, chemistry, mathematics, statistics, physics, astronomy),

Psychology,

Education,

Medicine and Dentistry.
A detailed search engine for courses available at LJMU can be found here: https://www.ljmu.ac.uk/study/courses?coursetypes=undergraduate#tab-search-by-keyword
Graduate salary
£16 – 32K
Unemployed graduates: 15%
Degree completion: Varies
Data source: universitycompare.com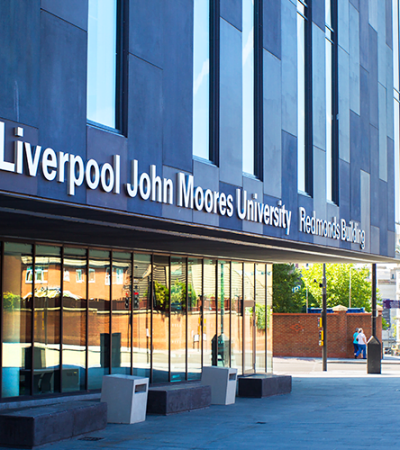 The general admission requirements for undergraduate studies in England at Huddersfield University are:
All international applicants must have international language qualifications such as IELTS, Pearson Test of English (PTE) Academic, or TOEFL iBT.
The university also offers English language courses for applicants who do not meet the admission criteria in this regard.
Honors and important facts
Liverpool John Moores University is a modern university, ranking 60th. place in the UK according to the ranking The Times Higher Education World University 2018.
Graduates of this university in the UK include, among others, actress and Golden Globe winner Claire Foy, British gymnast Beth Tweddle, and former President of the Maldives Mohamed Nasheed.
New students are guaranteed accommodation on campus. Students have well-maintained apartments with bathrooms at their disposal. Apart from that Liverpool John Moores University has rooms adapted for the needs of wheelchair users, visually impaired individuals, and the hearing impaired.
Liverpool is a vibrant city and a cultural hub that gave the world Frankie Goes to Hollywood and The Beatles. Liverpool is the first English city to be awarded the title of European Capital of Culture (in 2008).
Liverpool offers a wide range of pubs, nightclubs, alcohol-free bars, cafes, and restaurants to suit every budget. Moreover, Liverpool boasts a vast selection of museums and theaters.
In Liverpool, you can also find football clubs like FC Liverpool and Everton.
Liverpool John Moores University
Brownlow Hill, Liverpool L3 5UG

Touch the map once to enable colors
Do you have any questions? You are studying at this university and want to share the benefits
and disadvantages? Feel free to write, just remember to maintain politeness and respect. 🙂
Data source: universitycompare.com