Liverpool Hope University to a relatively small university in the United Kingdom, which, however, can boast over a 170-year history. The university is primarily known for its contribution to the advancement of science, including conducting crucial research in various scientific fields.
Liverpool Hope University places a strong emphasis on the balanced integration of practical research activities with high-level theoretical teaching. This is possible thanks to an exceptional community of top-class researchers and scholars who teach at the university in England. Furthermore, the presence of students and lecturers from over 80 countries around the world fosters the exchange of experiences and acquiring new skills.. As a result, graduates of studies in England easily find employment in top companies around the world.
Liverpool Hope University has two main campuses. educational campuses. Hope Park is located in the green suburbs of Liverpool and serves as a sort of an educational village.. On the other hand, the campus located in the center of Liverpool is a creative home for creators and art enthusiasts.and for those studying at a university in the United Kingdom. The university we present on Edu4u has invested significantly in both campuses over the past few years, resulting in modern and functional academic buildings and facilities that blend seamlessly with traditional architecture.
Students of Liverpool Hope University can choose from a wide range of undergraduate and postgraduate programs. The university presented on the Edu4u portal in the United Kingdom offers studies including in the following fields:
and

Computer Science

Social Sciences (including Political Science, International Relations, Sociology, and Communication)

Engineering and Technology

Business and Economics (including Business and Management, Accounting and Finance)

Humanities (including History, Philosophy, Art, Design, Architecture, Literature)

Natural Sciences (including Mathematics, Statistics, and Geology)

Law

Psychology

Education
You can find a detailed list of undergraduate programs on the following website: https://www.hope.ac.uk/undergraduate/
The number of students
5240
The Graduate Salary
£17 – 27K
Unemployed graduates: 15%
Degree completion: Varies
Postgraduate Studies.: 14%
Undergraduate Studies.: 86%
Students from the UK: 86%
Data source: universitycompare.com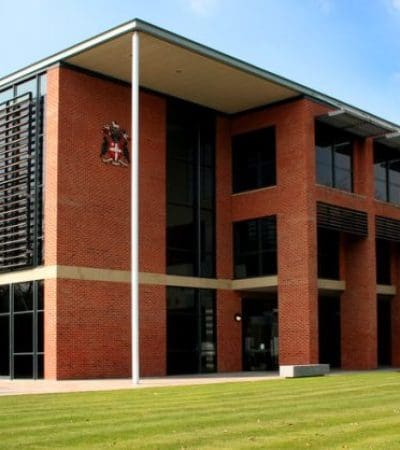 General admission requirements for undergraduate studies at Liverpool Hope University in England include:
high school diploma – a general score of at least 65%

English language proficiency – an IELTS certificate at a level of at least 6.0 points (including a minimum of 6.0 points in reading and writing, and no less than 5.5 points in other parts of the exam) or its equivalent.
General admission requirements for postgraduate studies at Liverpool Hope University in England include:
completion of a bachelor's or engineering degree with a grade of 4 or higher from a recognized university,

an IELTS certificate at a level of at least 6.5 points (including a minimum of 6.0 points in reading, writing, speaking, and listening).
You can check the details of the recruitment process here:

https://www.hope.ac.uk/international/yourcountry/poland/
Honors and important facts
Liverpool Hope University is a university in England with over 170 years of history. In addition to providing knowledge at the highest level, the university also supports students with pastoral care.. The university itself operates based on christian principles, while also being open to students from all around the world, regardless of their faith.
First-year international undergraduate students in England are guaranteed accommodation on the premises of one of the campuses belonging to Liverpool Hope University. Furthermore, accommodation is also available for second and third-year undergraduate students and master's students studying in England.
Students have access to single rooms with private or shared bathrooms, as well as shared kitchens and living rooms. The campus is also equipped to accommodate the needs of students with disabilities.
Additionally, a free internet connection is available on the campus.
The city of Liverpool itself is a vibrant and lively place with exceptional attractions, exciting events, world-class sports, unparalleled musical heritage, and an incredible atmosphere. It's the perfect place to visit, explore, and of course, live every day.
The nightlife in Liverpool is equally vibrant. The city is home to many clubs, bars, cafes, restaurants, music venues, and pubs., including the famous Cavern Club. Popular spots include the Waterfront and the renovated Albert Dock with shops, cafes, and bars.
Furthermore, the city is home to five theaters, including the Liverpool Empire and Unity Theatre, as well as numerous cinemas.
Sport in Liverpool is primarily about football, namely the FC Liverpool and Everton clubs. Additionally, nearby there are rugby league teamssuch as St. Helens, Widnes i Wigan.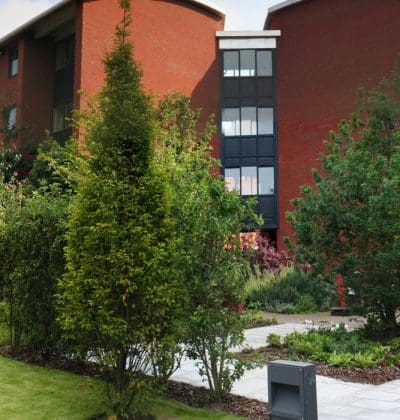 Liverpool Hope University​
Liverpool Hope University Hope Park L16 9JDT

Touch the map once to enable colors
Do you have any questions? You are studying at this university and want to share the benefits
and disadvantages? Feel free to write, just remember to maintain politeness and respect. 🙂
Data source: universitycompare.com