Kingston University is a diverse and multicultural university, making it an ideal place for students planning to start their businesses in the future. It was founded in 1899 as Kingston Technical Institute and from the beginning, it offered its students a wide range of disciplines. In 1970, it was transformed into Kingston Polytechnic and adopted its current name in 1992.
Kingston University is located in one of the safest neighborhoods of London, in the southwestern part of the city. From the center of London is just a 25-minute train ride away.
The university in England employs over 2500 staff members and has an annual budget of around £203 million. It makes it all Kingston University one of the largest employers in the city. Furthermore, researchers and scientists employed at the university assist local organizations and support the local community.
Kingston University hosts numerous public lectures, exhibitions, and performances, and also provides sports and medical facilities for the residents and businesses.
Kingston University comprises five main faculties and four campuses: Penrhyn Road (center of student activity), Kingston Hill, Knights Park, and Roehampton Vale.
Kingston University students can choose from a wide range of undergraduate and postgraduate programs. If you're interested in studying in England, you can enroll in one of the following programs available at this university:
Business and Economics (including business and management, economics and econometrics, finance, and accounting).

engineering and technology,

Humanities studies (including history, philosophy, art, design, architecture, linguistics),

Social sciences (including communication, sociology, political science, international relations),

STEM disciplines (geology, chemistry, mathematics, statistics)

Psychology,

Education,

Law,

Computer Science.
A detailed list of directions can be found at: https://kingston-college.ac.uk/courses
Graduate salary
£16 – 32K
Unemployed graduates: 21%
Degree completion: Varies
Postgraduate Studies.: 27%
Data source: universitycompare.com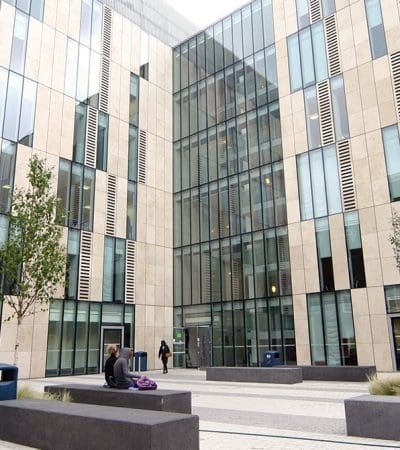 The general admission requirements for undergraduate studies in England at Huddersfield University are:
Kingston Universitylike most universities in the UK, it is open to students from all around the world For this reason, the university accepts a wide range of diplomas that qualify you for undergraduate and postgraduate studies.
The detailed requirements can be found on the university's website (https://www.kingston.ac.uk/international/studying-at-kingston/how-to-apply/foundation-and-undergraduate/entry-requirements/)
Kingston University requires individuals coming to study in the UK to have a sufficient level of English language proficiency If you are applying for undergraduate studies in England, you should have an IELTS certificate with a score of 6.0 – 7.0, with no less than 5.5 – 7.0 in each section of the exam.
If you are applying for postgraduate studies in England, you should have an IELTS certificate with a score of 6.5 – 7.0, with no less than 5.5 – 6.5 in each section of the exam.
Details are available at the following link: https://www.kingston.ac.uk/international/studying-at-kingston/international-qualifications/
The university also offers English language courses for applicants who do not meet the admission criteria in this regard.
Honors and important facts
Kingston University ranks highly in the Green League.
Graduates of this university in the UK include, among others, english actor Ben Barnes and the renowned accessories and handbag designer Sophie Hulme.
New full-time undergraduate students starting their studies in September are guaranteed on-campus accommodation. Students have access to apartments with single, furnished bedrooms, a shared kitchen, and bathroom.
Kingston University is based in Kingston upon Thames, a bustling town by the river on the border of London and Surrey, right along the Thames.
During breaks from studying, students can visit numerous clubs, cafes, and restaurants. At night, the city transforms into a paradise for partygoers, with popular bars and nightclubs. The most popular ones are Pryzm, Viper Rooms, and Bacchus, which organize student nights.
You can discover the history of Kingston in museums and galleries, as well as in theaters and places like Rose Theatre and Banquet Records.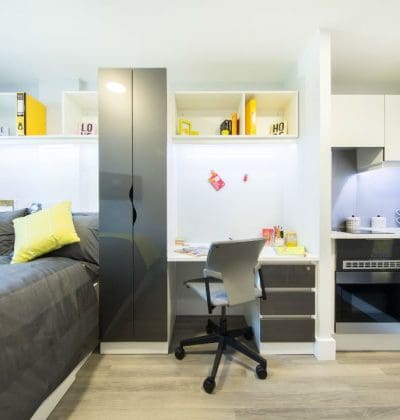 Kingston University
Kingston Hill, Kingston upon Thames KT2 7LB
Touch the map once to enable colors
Do you have any questions? You are studying at this university and want to share the benefits
and disadvantages? Feel free to write, just remember to maintain politeness and respect. 🙂
Data source: universitycompare.com