Hertfordshire University is a vibrant university in England, located just a 20-minute train ride from the heart of London. It has a reputation as a modern institution with an innovative approach to teaching, aiming to become a leading business university in the UK
Key information about the university:
Hertfordshire University was established in 1952 and initially operated under the name Hatfield College of Technology. Then, in 1992, the institution gained university status and has been educating students under the name Hertfordshire University since then.
Hertfordshire University offers a wide range of programs and courses that align well with the needs of today's employers. The basis of the conducted classes is current industry knowledge, and as much as 80% of the programs are accredited by professional organizations. As a result, over 96% of Hertfordshire University graduates find attractive employment within 6 months of completing their studies in England or choose to continue their education.
Honors and important facts
Hertfordshire University has been recognized by leading employers as one of the top 50 universities in the UK for preparing students for the demands of the job market (THE's 2015 ranking).
The university has also been awarded the European Commission HR Excellence in Research badge for its research activities.
Hertfordshire University students can choose from a wide range of bachelor's and master's programs, as well as courses and online learning. The most commonly chosen study programs in the UK by Polish students are Marketing, Management, Accounting, and Finance, as well as Computer Science and Engineering.
In addition, the university offers the following courses:
Engineering and Technology,

Social sciences (including sociology, political science, and international relations),

Humanities (including history, philosophy, art, architecture),

Law,

Psychology,

Exact sciences (including mathematics, physics, and astronomy).
A detailed course search for the available courses at Hertfordshire University can be found here:
https://www.herts.ac.uk/international/new-international-students/intakes/september-2019-courses
The university also offers English language courses for prospective students. The Pre-sessional English Programme develops English language communication skills that enable effective learning at the undergraduate and postgraduate levels.
Graduate salary
£16 – 30K
Unemployed graduates: 11%
Degree completion: Varies
Students from the UK: 94%
Data source: universitycompare.com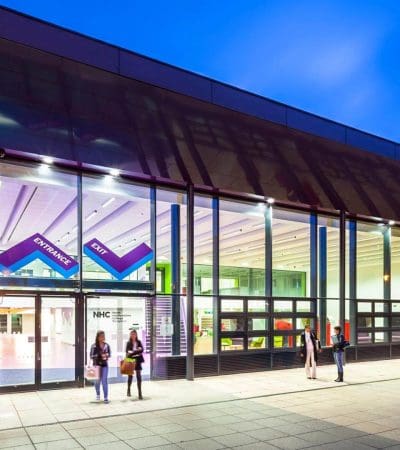 General admission requirements for undergraduate studies
Majors requiring 240 UCAS points:
matura – overall minimum score of 60%, including at least two subjects at an advanced level,

English – 70% passed in high school at the advanced level or the ITELTS certificate at the level of 6.0 points (depending on the field of study).
Majors requiring 280 UCAS credits:
Matura exam – general score of at least 65%, including at least two subjects at the extended level,

English – 70% passed in high school at the advanced level or the ITELTS certificate at the level of 6.0 points (depending on the field of study).
General conditions for admission to Master's studies:
completion of undergraduate or engineering studies with a grade of 4.0 or higher,

an IELTS certificate with a minimum score of 6.0 (depending on the program) is required.
You can check the recruitment details here:
https://www.herts.ac.uk/international/new-international-students/find-your-region/europe-and-central-asia/poland
Accommodation and living in Hertfordshire
The university is located in the historic town of Hatfield. There are several pubs in it, founded in the Tudor era, as well as the 400-year-old Hatfield House, the seat of the Cecil family and the current residence of the university chancellor, Lord Salisbury.
New students are guaranteed accommodation on campus. Students have access to well-maintained apartments, single and double rooms with bathrooms, studio rooms, and townhouses. On-campus Wi-Fi is available.
Near the University, you can find Hatfield Galleria, a large shopping center with a cinema, numerous restaurants, bars, and shops of well-known brands. Additionally, in the town, there is a market every Wednesday and Saturday, and on the first Saturday of each month, farmers and artisans come to Hatfield to offer their products and services.
Not only with studies does one live, so after classes, but it's also worth heading to the Forum Hertfordshire, one of the most exciting venues known for club nights, live music, and the end-of-academic-year ball.
The university offers a rich cultural and artistic program, including exhibitions, theater, dance, music, and film screenings.
Football enthusiasts will certainly be pleased to know that in the nearby town of Watford, there is a football club playing in the Premier League.
University of Hertfordshire
De Havilland Campus, Mosquito Way, Hatfield AL10 9EU, UK

Touch the map once to enable colors
Do you have any questions? You are studying at this university and want to share the benefits
and disadvantages? Feel free to write, just remember to maintain politeness and respect. 🙂
Data source: universitycompare.com