Coventry University is a reputable institution located in the heart of England, in the city of Coventry, which is situated approximately 30 km from Birmingham. It is known for its highly modern technical facilities and practical teaching approach, leading to one of the highest graduate employment rates in the United Kingdom.
Coventry University has a rich history spanning over 175 years, dating back to its establishment in 1843. with the founding of Coventry College of Design. In 1970, the institution was transformed into a polytechnic, and in 1992, it gained university status. In its logo, Coventry University features a mythical phoenix, which symbolizes the university's rebirth and reconstruction following its destruction during World War II.
Today, Coventry University can boast an exceptionally modern technical infrastructure and ambitious plans for further development.
The Coventry University Group offers the opportunity to study across its 5 campuses: Coventry University (main campus), Coventry University London, CU Coventry, CU London, and CU Scarborough.
Note – in September 2019, Coventry University plans to open its branch in Wrocław.
The university offers over 700 courses across 4 faculties:
Faculty of Arts and Humanities – in addition to humanities disciplines, students can also choose programs such as: industrial design, as well as programs related to design, fashion, and media,
Faculty of Business and Law,
Faculty of Engineering, Environment, and Computing,
Faculty of Health and Life Sciences.
The detailed course search on Coventry University can be found here.
https://www.coventry.ac.uk/study-at-coventry/course-search/
The university offers undergraduate courses and postgraduate courses. Modern online courses hold a significant place in the course offerings – through this mode, you can complete programs such as MBA studies and also master's programs in STEM fields (MSc).
Coventry University enthusiastically welcomes students from other countries, with international students comprising an average of 30% of the total student population. Especially for them, the university organizes online language courses (The pre-sessional English (PSE) Online) that prepare students for English-language studies.
Graduates with employment: 90%
Degree completion: Varies
Students from the UK: 86%
Data source: universitycompare.com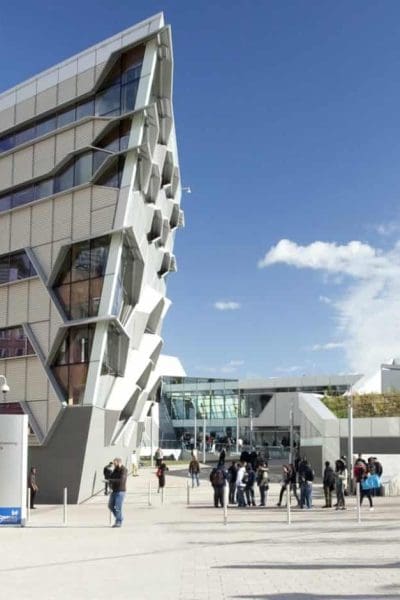 The general admission requirements for undergraduate studies at Coventry University are the following:
High school diploma – overall result of at least 40%, and at least 55% in at least 2 advanced subjects.
English language proficiency – passed the high school diploma at 75% for advanced level / alternatively, an IELTS language certificate with a score ranging from 6.5 points. (depends on the program).
For master's degree programs, the admission requirements include completion of a bachelor's or engineering degree with a minimum grade of 4 and an IELTS language certificate with a minimum score of 6.5.
Awards and important facts about Coventry University
Coventry University is esteemed for its high standard of education, which translates into tangible benefits for students, including enhanced employability upon graduation. According to a survey conducted in the 2015/2016 academic years, a remarkable 97% of its graduates secured employment within 6 months of obtaining their degrees!
In the prestigious university rankings "Guardian University Guide 2019" Coventry University achieved a commendable 13th position, and it has also been consistently recognized as one of the most modern universities in the United Kingdom.
Coventry University is renowned for its extensive international programs. In the 2015/2016 academic year, the university sent the highest number of students abroad among all British higher education institutions (approximately 2,800 students).
Accommodation and living in Coventry
In the renowned "QS Best Student Cities 2018" ranking of the best student cities worldwide, Coventry secured the 44th position. Within the United Kingdom, Coventry is placed among the top five most favored cities by students.
Located relatively close to London and Birmingham, the city remains cost-friendly in terms of living expenses. In addition, it has an extremely rich entertainment and cultural offer. In 2019, Coventry will be the European City of Sport, and in 2021, it will hold the title of the City of Culture.
As for accommodation, Coventry University offers its students a wide range of accommodation options at various price points, both in its buildings and in partner accommodations (totaling several dozen facilities).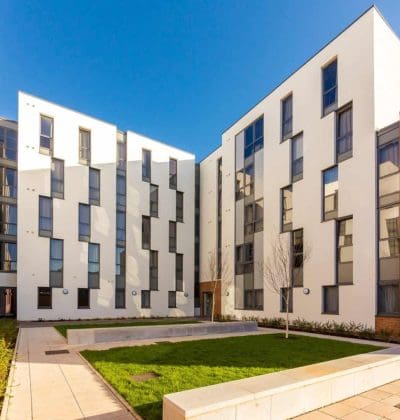 Coventry University
Priory St, Coventry CV1 5FB, United Kingdom

Touch the map once to enable colors
Do you have any questions? You study at this University you want to share the advantages
and disadvantages? Feel free to write, just remember to maintain politeness and respect. 🙂
Data source: universitycompare.com