Bath Spa University is located in one of the most beautiful and historically significant cities in the world, home to the famous Roman Baths and the Georgian Royal Crescent and Royal Circus. The university offers a wide range of undergraduate and postgraduate studies in England in fields such as art, business, education, humanities, and sciences. It is highly regarded for its teaching quality and numerous student facilities. Bath Spa University has a reputation as an innovative UK university that prioritizes practical teaching and entrepreneurship.
Bath Spa University offers its unique program called 3, 2, 1, Go!, through which undergraduate students in England are guaranteed a place at the university, on-campus accommodation, and a scholarship.
The roots of Bath Spa University date back to 1852 when the Bath School of Art was established. Initially, the two campuses of this university in the UK with headquarters in Bath served as teacher training institutions in the 1940s. 20th century. Due to its exceptionally high teaching standards, the university enjoyed a reputation for many years as an institution that trained top-class professionals. In 1947, the institution under the name Bath Teacher Training College took over the Newton Park campus on lease. Despite undergoing many changes since then, the institution gained university status in 2005 and adopted the name Bath Spa University. Currently, the main building of the university is situated in the Capability Brown gardens and is leased from the Prince of Wales. On the campus, there is also a castle tower dating back to the 13th century.
Bath Spa University Students can choose from a wide range of undergraduate and postgraduate programs. At the university in the UK that we recommend as Edu4u, you will find the following fields of study:
Business and Economics (including business and management, accounting and finance),

Social Sciences (including Sociology, Political Science, International Relations, Communication),

Humanities (including history, philosophy, art),

Psychology,

Education,

Law,

Engineering and Technology,

Computer Science.
If you want to learn more details about the study programs available at Bath Spa University, take a look at https://www.bathspa.ac.uk/courses/
Graduate Salary
£16.5 – 31K
Unemployed graduates: 11%
Degree completion: Varies
Students from other countries: 4%
Data source: universitycompare.com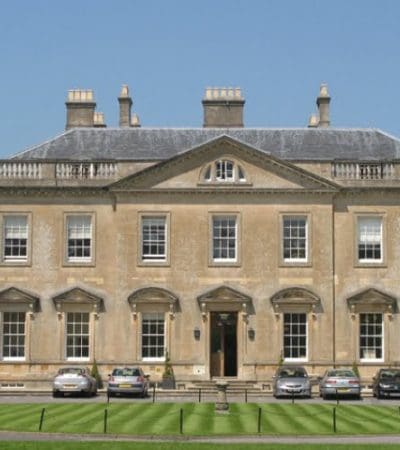 Ogólne warunki przyjęcia na studia licencjackie:
High school diploma – overall minimum score of 75%, including at least two subjects at the advanced level,

English language – passed at the 70% level on the matriculation exam
General conditions for admission to Master's studies:
completion of bachelor's or engineering studies (if the studies were completed after 2001) with a grade of 4 or higher.
Recruitment details can be found here: https://www.bathspa.ac.uk/international/country-advice/poland/
Honors and important facts
Bath Spa University has received several awards and recognitions, including earning the second-place award in the Teaching Excellence Framework. Additionally, the university's Student Union in the UK has been awarded the Gold Green Impact award by the NUS.
Bath Spa University offers the 3, 2, 1, Go! program, through which first-year students, upon meeting specific conditions, are guaranteed on-campus accommodation.
The city of Bath is considered fully safe and friendly. Moreover, it has been inscribed on the UNESCO World Heritage List. Bath is primarily known for its Georgian architecture and rich cultural and artistic life The city is home to numerous restaurants, independent shops, cafes, as well as theaters, museums, bars, nightclubs, and cinemas. However, if that's not enough for you, you can always visit nearby Bristol.
Bath Spa University​
Newton Saint Loe, Bath BA2 9BN

Touch the map once to enable colors
Do you have any questions? You are studying at this university and want to share the benefits
and disadvantages? Feel free to write, just remember to maintain politeness and respect. 🙂
Data source: universitycompare.com