Where to go to study in the UK? Which universities in England offer the best conditions for your development? If you have questions like these, be sure to read our guide. We have included all the information that is important during the process of searching for a higher education institution in our guide.
Where to study in the UK?
Indeed, higher education in the UK comprises a vast network of diverse university centers. The oldest of them are the well-known universities in Oxford and Cambridge, renowned not only in England but also worldwide. They have a well-deserved reputation and a centuries-old tradition of educating outstanding minds. However, we would like to draw your attention to other universities that also offer a high level of education. Their advantages include:
a wide range of study programs,
highly qualified staff,
and availability of accommodation on modern campuses.
We invite you to read the presentation of three ideal places for studying in the UK.
De Montfort University in Leicester
To start, we offer De Montfort University in Leicester. Are you wondering what sets this university apart from others in England? One of its strong points is its very dynamic scientific development. DMU is one of the 6 fastest-growing academic centers in the UK. In practice, this means that:
it ensures high-quality teaching in areas such as law, economics, and even criminology,
it ranks high in various rankings, such as those prepared by The Times,
it offers undergraduate, postgraduate, and foundation courses in the UK.
Moreover, students can benefit from numerous amenities, including:
a 24-hour open library,
a leisure center with a pool on campus,
well-equipped computer laboratories.
Coventry University in Coventry
Another place worth checking out is Coventry University. This nearly two-century-old university is renowned for its highly practical teaching system. Thanks to this approach, graduates excel in the job market and secure employment opportunities. So, if you value the so-called flexible learning, be sure to study in England at Coventry University. There, your open mind will undoubtedly gain a dose of solid knowledge, and you will independently plan your pursued activities. This will allow you to balance your studies with part-time work or hobbies easily.
Among the biggest advantages of this university we can include:
a well-developed IT infrastructure,
several accommodations available at attractive prices,
internships in various parts of the world.
In our opinion, it's a real treat for prospective students from Poland.
Anglia Ruskin University in Cambridge
Finally, we have Anglia Ruskin University in Cambridge – an option for the ambitious. If you are very serious about your career, then maybe this choice will be right for you. The strengths of this university in England are:
excellent university location,
professional treatment of students,
access to work in business entities during studies,
a well-developed network of partnerships with higher education institutions worldwide.
If you are interested in ophthalmology, consider studying in the UK at Anglia Ruskin University. In this field, it is one of the top 9 higher education institutions in the UK. Additionally, it provides practical education at the on-campus Optometry Clinic.
You won't be disappointed either if you are interested in economics. Choose the International Business course, and you will have classes with Lord Ashcroft himself – a well-known politician and businessman.
Choose the course that is right for you!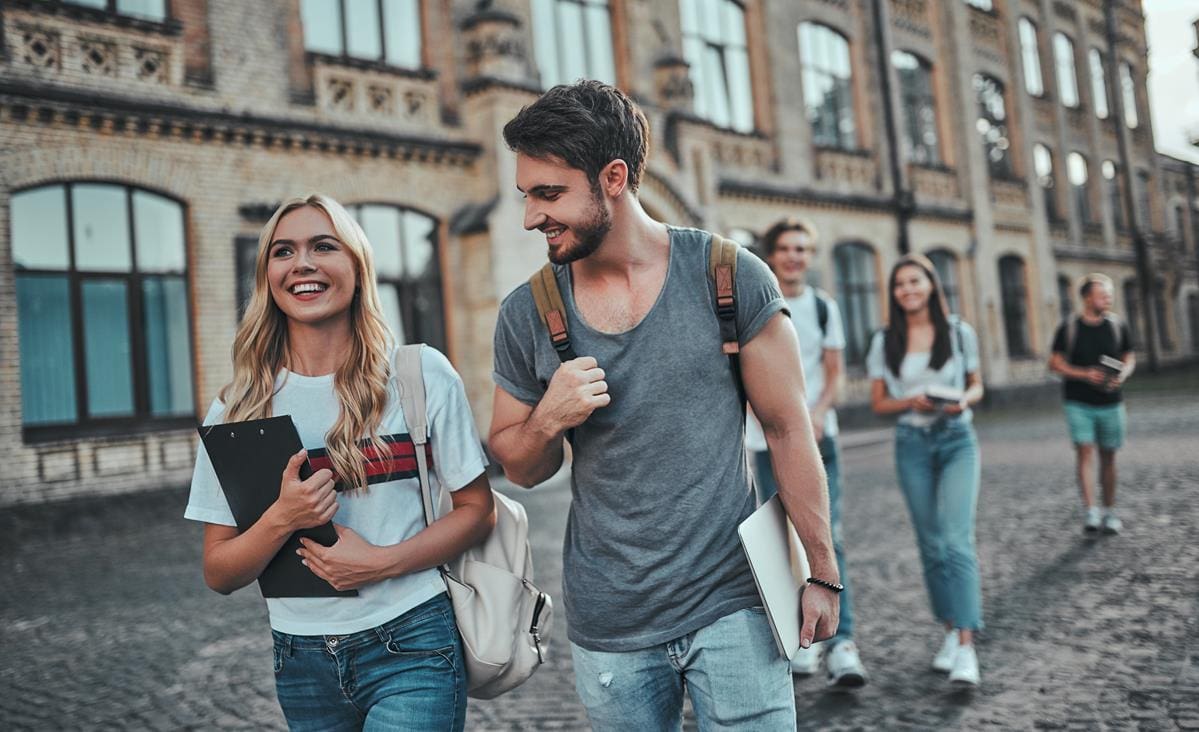 When choosing a university in England, think about what matters to you the most. With well-defined goals, you will undoubtedly make the right choice of university. The most important thing is for studies in the UK to provide a solid foundation for your future career and life. Remember that the chosen course of study should be in line with:
your interests,
your abilities,
and your skills.
Indeed, when the acquired knowledge aligns with your interests, abilities, and skills, it becomes a source of immense satisfaction for you. Thanks to it, you will gain greater self-confidence in the job market and beyond. If you value a prestigious diploma recognized worldwide, consider start study in the UK! The higher education system there opens doors to job opportunities in any country. Universities in England welcome individuals like you, so don't hesitate and find out more about the recruitment deadlines on our website.