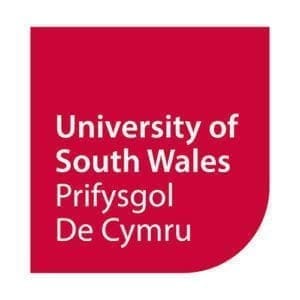 University of South Wales
The University of South Wales is one of the largest universities in the UK, offering students excellent opportunities and prospects. It was founded in 2013 through the merger of the University of Glamorgan and the University of Wales. However, the roots of the university date back to as early as 1841, when the Mechanics' Institute was established in Newport.
The university offers prospective students in the UK the opportunity to study within one of its four faculties:
Business and Social Sciences,

Computing, Engineering and Science,

Humanities and Creative Industries,

Natural Sciences and Education.
Each of them offers a wide range of different courses that are accredited by professional organizations.
South Wales University takes pride in the fact that graduates of this university easily find good employment after completing their education. This is not only due to the high quality of theoretical teaching but also practical classes. Students of various majors can gain experience during classes in the state-of-the-art facilities available at the university. courtrooms, crime scene simulation areas, film studios, fashion studios, music studios, and even an aviation center with two aircraft hangars.
The University of South Wales has its campuses in South Wales: in Cardiff, Pontypridd, and Newport, allowing students to enjoy life in vibrant cities, beautiful beaches, and breathtaking landscapes.
Students planning to study in the UK can take advantage of a wide range of undergraduate and postgraduate courses offered by the University of South Wales.. The university offers, among others: such directions as:
Humanities Studies (including history, philosophy, art, and linguistics)

Law,

engineering and technology,

Social sciences (including communication, sociology, political science, and international relations),

Business and Economics (including management, accounting, and finance),

Computer Science,

STEM disciplines (including geology, chemistry, mathematics, statistics),

Psychology,

Education.
The detailed course search for available programs at the University of South Wales can be found here: https://www.southwales.ac.uk/international/cours
The number of students
23465
Graduate salary
£16 – 31K
Degree completion: Varies
Students from the UK: 83%
Students from other countries: 17%
Data source: universitycompare.com
General admission requirements for undergraduate studies in the UK at South Wales University:
high school diploma – an overall result of at least 55%, including at least two subjects at an advanced level (depending on the course).
For certain courses, the university requires you to achieve a minimum of 60% at the advanced level in a specific subject in your high school diploma. If you took such a subject at the basic level, you must obtain a result of no less than 85% in it.
In order to be admitted to the chosen course at the University of South Wales, you must prove your command of the English language at the following level (optional):
IELTS certificate at the level of 6.0 points, with no less than 5.5 points in each section of the test.

at least 70% in the English language A-level at the advanced level.

at least 95% in the English language A-level at the standard level.
General admission requirements for master's studies in the UK at the University of South Wales:
completion of a bachelor's degree with a grade of 4.0 or higher.
More information about the admissions process and specific details regarding entry requirements for individual courses at South Wales University can be found on the website: https://www.southwales.ac.uk/international/your-country/poland/
The university also offers English language courses for applicants who do not meet the admission criteria in this regard.
AWARDS AND IMPORTANT FACTS
South Wales University has given the UK many notable artists, writers, media personalities, and politicians such as artist Roger Cecil, science fiction author Gareth L. Powell, and documentary filmmaker Asif Kapadia.
South Wales University strives to guarantee all first-year students accommodation in university and private dormitories.
Pontypridd campus lies in the heart of South Wales, just 10 miles from Cardiff. The city itself has a unique student character, with plenty of shops, pubs, and restaurants. Thanks to the railway station, which is practically located on the campus, students can reach the center of Cardiff within 20 minutes.
The Cardiff campus has everything one can expect from a large city, including numerous shops, bars, and well-organized public transportation.
The Newport campus offers students fantastic internship and job opportunities for graduates.
South Wales University
Llantwit Rd, Pontypridd CF37 1DL

Touch the map once to enable colors
Do you have any questions? You are studying at this university and want to share the benefits
and disadvantages? Feel free to write, just remember to maintain politeness and respect. 🙂
Data source: universitycompare.com