The University of Lincoln is located in a historic, cathedral city, and its origins date back to as early as 1861. In 1992, this institution attained university status. Each year, around 13,000 students from over 100 countries acquire the essential knowledge and experience required in today's job market at this university in the United Kingdom. As a result, 9 out of 10 graduates from the University of Lincoln secure attractive employment within 6 months of completing their studies in England or choose to pursue further education.
Do you dream of studying in England in a lively, yet safe city? Lincoln University is just for you.
The main campus of the university is situated by the picturesque Brayford Pool waterfront, and within its grounds, you can find, among others: apartments, a concert stage, and numerous bars and restaurants. Let's also add that Brayford Pool has recently benefited from a multimillion-pound investment, providing students with recording and production studios, as well as modern research laboratories, which are part of the larger Science and Innovation Park project. Furthermore, in addition to that, Lincoln University also has campuses in Riseholme and Holbeach in Lincolnshire County.
Lincoln University also actively supports the local community by participating in events such as the Lincoln Book Festival, Lincolnshire Business Awards, Sports Awards, and the Frequency Festival of Digital Culture. Furthermore, when choosing to study in England at this university, you will have the opportunity to participate in numerous lectures delivered by international experts in their respective fields. Some of the past speakers at Lincoln University have included: Sir John Hurt, Carol Ann Duffy, and Professor Robert Winston, to name a few.
Students at Lincoln University can choose from a wide range of undergraduate, postgraduate, and doctoral programs. The university presented on Edu4u in the United Kingdom offers studies in various fields. in. the following fields:
and Computer Science

Social Sciences (including Political Science, International Relations, Sociology, and Communication)

Engineering and Technology

Business and Economics (including economics and econometrics, business and management, accounting and finance).

Humanities (including History, Philosophy, Art, Design, Architecture, Literature)

Natural Sciences (including chemistry, mathematics, statistics, physics and astronomy, geology).

Law

Psychology

Education
You can find a detailed list of undergraduate programs on the website: https://www.lincoln.ac.uk/home/studywithus/findacourse/a-zlistofcourses/?q=+&l=ug&nullify=1
However, if you're interested in postgraduate studies in England, take a look at: https://www.lincoln.ac.uk/home/studywithus/findacourse/a-zlistofcourses/?q=+&l=pg&nullify=1
Graduate Salary
£18 – 32K
Graduates with employment: 90%
Degree completion: Varies
Students from the UK: 94%
Data source: universitycompare.com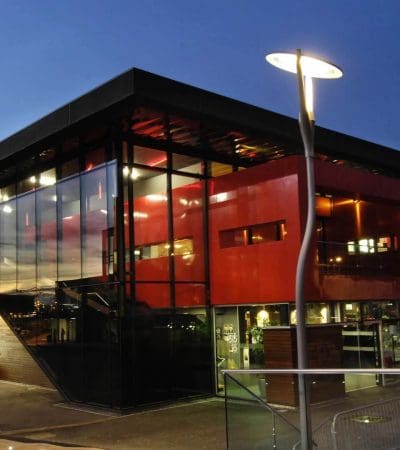 General admission requirements for undergraduate studies in England at Lincoln University may include:
high school diploma – a general score of at least 60% (or 65% depending on the program), including at least 65% (or 70% depending on the program) in two subjects at an advanced level.

English language proficiency – achieved at least 70% in English on the high school diploma at an advanced level or an IELTS certificate with a minimum score of 6.0 (with no less than 5.5 in each component).
The university also offers English language courses for candidates applying for studies in the United Kingdom who do not meet the English language proficiency requirements.
You can check the details of recruitment for Polish students at the university in England here: https://www.lincoln.ac.uk/home/studywithus/internationalstudents/entryrequirementsandyourcountry/poland/
Honors and important facts
Lincoln University has repeatedly received awards for its contribution to the industry's development. The Business Incubation Center, Sparkhouse, operating alongside the university, has supported the development of over 300 new companies.
New undergraduate students in England are guaranteed on-campus accommodation if they submit the appropriate application on time, and if Lincoln University is their first-choice institution.
The same student village is a stunning complex located on a picturesque waterfront, near the university academic and social facilities. The campus itself is only a few minutes away from the city center.
The recent revitalization of the cultural district and Brayford Waterfront has transformed Lincoln into a modern and vibrant city with a rich array of entertainment and attractions. The city is home to numerous pubs, cafes, and restaurants, while theaters, concert halls, museums, and a large cinema are only a 5-minute walk from the campus. Additionally, Lincoln hosts many annual events, including the Lincoln Christmas Market, Lincoln 10k Road Race, and Lincoln Comedy Festival.
Some of the major tourist attractions of this city include: the cathedral, the castle, and the medieval bishop's palace.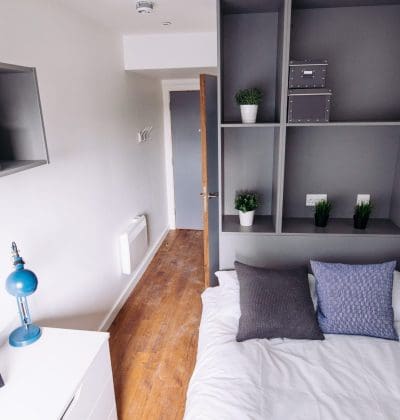 University of Lincoln
Brayford Way, Brayford Pool, Lincoln LN6 7TS

Touch the map once to enable colors
Do you have any questions? You are studying at this university and want to share the benefits
and disadvantages? Feel free to write, just remember to maintain politeness and respect. 🙂
Data source: universitycompare.com