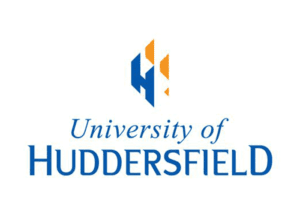 University of Huddersfield
University of Huddersfield was founded as far back as 1825, but originally known as the Huddersfield Scientific and Mechanic Institute. The university takes pride in its long tradition, with a key focus on vocational education. Currently, with a student population exceeding 24,000, the university in the UK continues to emphasize the importance of vocational experience as one of the fundamental components of academic studies. Because of this, all university students have the opportunity to undertake internships and annual internships (Placement). About 70% of Huddersfield University students acquire invaluable professional qualifications in addition to their diplomas, and many study programs offer classes in an additional foreign language.
Thanks to strong industry connections, Huddersfield University is a leader in the field of entrepreneurship. The new, modern center The new, modern 3M Buckley Innovation Centre promotes innovation and collaboration among students, faculty, and local businesses.
Huddersfield University сonsists of seven academic schools located in the city center, next to the picturesque canal. Recently, a new £22.5 million complex was opened on campus, bringing together educational and recreational facilities under one roof.
Due to its lower cost of living compared to other parts of the UK, Huddersfield is a popular choice for students.
University of Huddersfield
Huddersfield University students can choose from a wide range of undergraduate and postgraduate courses at Huddersfield University. If you're interested in studying in England, you can enroll in one of the following programs available at this university:
Business and Economics (including business and management, economics and econometrics, finance, and accounting).

Exact sciences (including chemistry, geology),

Humanities (including history, philosophy, art, design, architecture),

Social sciences (including communication, sociology, political science, international relations),

Psychology,

Education,

Law,

Engineering and Technology,

Computer Science.
A detailed list of directions can be found at: https://courses.hud.ac.uk/2020-21/sort:title
Graduate salary
£16 – 33K
Graduates with employment: 90%
Degree completion: Varies
Students from the UK: 94%
Data source: universitycompare.com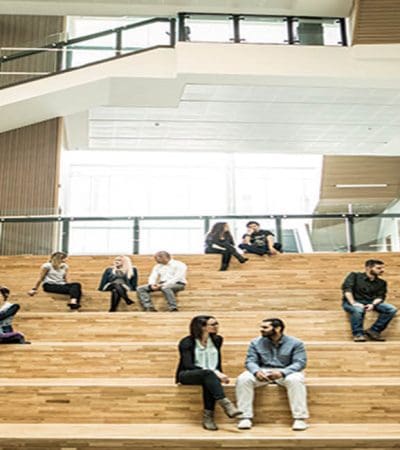 The general admission requirements for undergraduate studies in England at Huddersfield University are:
matura – overall minimum score of 60%, including at least two subjects at an advanced level,

English language proficiency – IELTS certificate at a level of 6.0 points, with no less than 5.5 points in each section of the test.
General Admission Requirements for Masters Degree Programs in England at Huddersfield University:
completion of undergraduate studies,

English language proficiency – IELTS certificate at level 6.0, with no less than 5.5 points in each section of the test.
More information about the admissions process and specific entry requirements for individual courses at Huddersfield University can be found on the website: https://www.hud.ac.uk/international/where-are-you-from/poland/
The university also offers English language courses for applicants who do not meet the admission criteria in this regard.
AWARDS AND IMPORTANT FACTS
In 2012, Huddersfield University won the award for THE Entrepreneurial University of the Year.
The university's alumni include politician Lord David Blunkett, BBC presenter Sally Nugent, actor Rob James-Collier, and Adil Ray.
The student village Storthes Hall Park and student houses Ashenhurst are recommended and approved by the university as academic accommodations, privately owned and managed by DIGS Student. DIGS also guarantees students find a place in the dormitory.
Huddersfield is an attractive, cosmopolitan city with a rich history. The university is located in the city center, at the heart of the local community. Unlike some larger cities in the UK, Huddersfield offers relatively low living costs.
The university in the UK is situated amidst beautiful nature, near the Peak District National Park.. It's an excellent location for individuals who enjoy spending time outdoors.
Huddersfield is known for its diverse cultural scene and vibrant bars, nightclubs, cafes, and restaurants. During the evening, students gather at the official Student Union venues – Zetland and Wasted Space. These venues host live music and themed events throughout the year. The city is also a thriving hub for craft beer, with many independent breweries and pubs.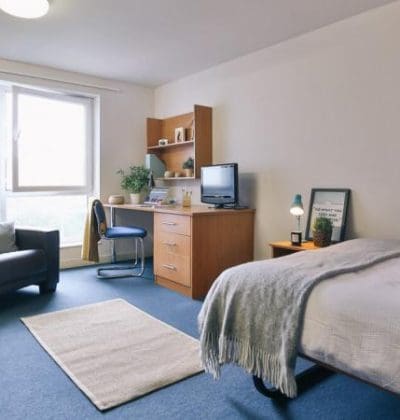 University of Huddersfield
Queensgate, Huddersfield HD1 3DH

Touch the map once to enable colors
Do you have any questions? You are studying at this university and want to share the benefits
and disadvantages? Feel free to write, just remember to maintain politeness and respect. 🙂
Data source: universitycompare.com