Falmouth University is a well-known arts college that has been operating for over 100 years in picturesque Cornwall. Its rich traditions, high level of education, and diverse range of courses related to arts, fashion, design, and modern media attract talented individuals from all over the United Kingdom and many other countries. A remarkable 94% of the university's graduates secure employment within 6 months of completing their studies, with many of them achieving professional success on the international stage, earning prestigious awards in various competitions. No wonder – the school is focused on fostering creativity and the ability to translate it into commercial success.
Key information about the university:
The history of Falmouth University dates back to 1902 when the Falmouth School of Art was founded, specializing primarily in the teaching of drawing. The university underwent significant development from the mid-20th century onwards, but it wasn't until 2005 that the school transformed into a university with the ability to award its degrees (being the only institution in Cornwall to do so). In 2012, it achieved full university status.
Thanks to substantial investments, Falmouth University has launched modern learning centers in recent years, focusing on digital technology, including: the highly esteemed Game Academy.
Falmouth University has two campuses – in the towns of Falmouth and Penryn. Each of them has its library, where you can find, among other things, very valuable archival collections related to the Cornwall region.
Despite being a full-fledged university for only a few years, it has already received prestigious recognition from the British Department for Education for its high level of education in the form of a Gold status in the 2017 Teaching Excellence Framework (Gold TEF). According to nationwide surveys, as many as 94% of graduates secure employment within 6 months of completing their studies, and 27% successfully start their businesses – a result four times higher than the national average across the United Kingdom!
In the 2017 National Student Survey in terms of student satisfaction, the university scored 83%. In turn, according to the Guardian guide to British universities, Falmouth University received:
15th place in the category of Business, Management, and Marketing disciplines.
9th place in the category of design and craft-related majors
11th place in the fashion and textile majors category
13th place in the art-related major's category
16th place in the category of film production and photography majors.
Studying at Falmouth University
There are several schools within the university:
School of Architecture, Design & Interiors
The university offers undergraduate, postgraduate, and doctoral (Ph.D.) degrees. There are more than 40 undergraduate majors to choose from in areas such as. architecture, animation, computer games, advertising, apparel design, photography, graphic design, music, journalism, theater arts, and many others.
Szczegółowa wyszukiwarka kursów znajduje się tutaj. https://www.falmouth.ac.uk/#cf_tab=undergrad
Unemployed graduates: 15%
Degree completion: Varies
Students from the UK: 94%
Data source: universitycompare.com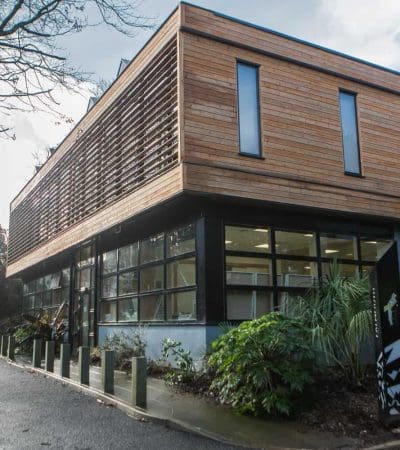 For Polish students, the basic requirement for admission to undergraduate studies is a high school diploma passed with a minimum of 60%. As for proof of English language skills, the university accepts, among others. The following certifications:
IELTS certificate – at a minimum level of 6.0 (with at least 5.5 in Reading, Listening, Speaking, and Writing),
Cambridge English scale: 169 (for pre-2015 certifications, FCE English First Grade is sufficient),
TOEFL iBT 80 (minimum 19 of all four parts).
Funding for studies – scholarships and loans
Falmouth University offers scholarships for its students and has a special offer in this regard for international students. For example, The International Talent Scholarship offers a scholarship of £10,000.
Students from EU countries can also take advantage of a preferential loan on the same terms as students coming from the UK.
Accommodation and living in Penryn
Falmouth University offers its students accommodation at two campuses in Penryn and Falmouth, which are well connected by bus and train links. The Penryn campus is shared with the University of Exeter, with facilities including. library, sports facilities, and numerous clubs and pubs. The Falmouth campus, on the other hand, is close to the beach and is more intimate, but offers equally good science and entertainment facilities.
The cost of accommodation on campus mainly depends on the room standard and ranges from approximately £105 to £189 per week. For detailed information about accommodation, it's recommended to refer to the university's current brochure on this topic: https://www.fxplus.ac.uk/sites/default/files/falmouth_university_accommodation_guide_2018-19_1.pdf
Falmouth is a charming port town with a population of around 20,000 residents. Its biggest advantage is its location – Cornwall is considered one of the most beautiful corners of Great Britain. It's here that cliffs covered in lush green pastures and heathlands meet the tumultuous waves of the mighty ocean. It's indeed an ideal setting for nurturing artistic talents and provides perfect conditions for those sensitive to beauty.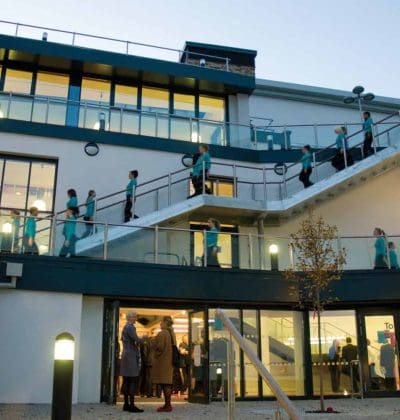 Falmouth University
Penryn Campus, Treliever Road, Penryn TR10 9FE, United Kingdom

Touch the map once to enable colors
Do you have any questions? You study at this University you want to share the advantages
and disadvantages? Feel free to write, just remember to maintain politeness and respect. 🙂
Data source: universitycompare.com