Brunel University is located in Uxbridge w zachodnim Londynie, zaledwie 20 minut jazdy od lotniska London Heathrow. It is divided into three main faculties, where experts in their fields deliver lectures. This university in England is incredibly open to students from all around the world, which allows them not only to gain new knowledge and skills but also to experience diverse cultures and form international friendships
Brunel University has been training students since 1966. The name of the university comes from the surname of the famous Victorian engineer Isambard Kingdom Brunel. His mission, which involves combining academic discipline with a practical, entrepreneurial, and creative approach to learning, remains relevant to this day and sets the standards for studying at this university in England.
The university offers its students a wide range of disciplines, courses, and internships, through which valuable professional experience can be gained Additionally, students have at their disposal modern laboratories, flight and train simulators, and a 3D body scanner.
Honors and important facts
Brunel University is a member of the Association of Commonwealth Universities, European University Association, and Universities UK.
The university achieved second place in the Teaching Excellence Framework in 2017.. Additionally, the College of Health and Life Sciences received an Athena SWAN award for achievements in promoting gender equality at the faculty.
Brunel University students can study in one of three main faculties:
Business, Arts and Social Sciences,

Engineering, Design, and Physical Sciences,

Health and Life Sciences.
Each of them offers students undergraduate, postgraduate, and doctoral studies. All the programs offered by this university in the UK can be found on the website:
https://www.brunel.ac.uk/study/Course-listing?courseLevel=0/2/24/28/43
below, we present a few of them. These are:
Computer Science,

Social sciences (including political science, international relations, sociology, communication),

Engineering and Technology,

Business and Economics (including economics and econometrics, business and management, accounting and finance),

Humanities (including history, philosophy, art, design, literature),

Physical Sciences (including mathematics, statistics, and geology)

Law,

Psychology,

Education.
The university also offers English language courses for applicants who do not meet the admission criteria in this regard. Additionally, you can also make use of the Brunel Language Centre during the academic year.
If you are heading to study in England at Brunel University, you will have access to professional career advisors who will be available to you for up to two years after you complete your studies in the UK.
The Graduate Salary
£17 – 27K
Unemployed graduates: 12%
Degree completion: Varies
Data source: universitycompare.com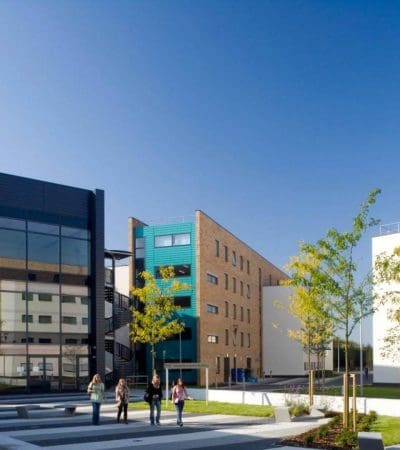 General Admission Requirements for Undergraduate Studies in England at Brunel University:
High school diploma – overall result of at least 70%, including at least two subjects at the advanced level,

English language proficiency – IELTS certificate at level 6.0 or 7.0 (depending on the program). For some programs, the university requires achieving a specific number of partial points in individual exam sections.
General admission requirements for master's studies in England at Brunel University:
сompletion of a bachelor's/engineering degree (degree obtained after 2002) or a master's degree (degree obtained before 2001) with a grade of 3.5 or higher,

English language proficiency – IELTS certificate at level 6.0 or 7.0 (depending on the program). For some programs, the university requires achieving a specific number of partial points in individual exam sections.
More information about admissions and details regarding the admission requirements for specific study programs at the London University in the UK can be found on the website: https://www.brunel.ac.uk/international/yourcountry/Poland
Accommodation and living in Uxbridge
International students are guaranteed on-campus accommodation throughout their entire study period. Brunel University provides students with rooms featuring private or shared bathrooms, as well as apartments for couples. The university in England also has rooms adapted for people with disabilities. On the campus, there is wired internet connection as well as Wi-Fi.
Within Brunel University, there are not only academic and teaching buildings but also well-equipped dining facilities, shops, a pharmacy, and even a bank. Additionally, the Student Union organizes weekly fruit and vegetable markets. Computer enthusiasts, on the other hand, won't be able to tear themselves away from the Computer Centre, where they will find everything their silicon machines need.
Moreover, just a 10-minute walk away from the campus, there are bars, restaurants, cinemas, a swimming pool, and shopping centers. However, if you wish to get to know the heart of London better, a comfortable 40-minute journey by subway will take you to see Big Ben, Westminster Abbey, and the London Eye up close.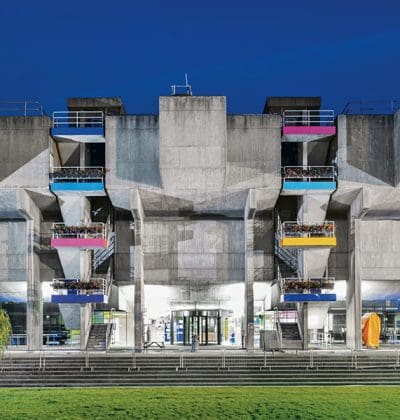 Brunel​ University London
Kingston Ln, London, Uxbridge UB8 3PH, UK

Touch the map once to enable colors
Do you have any questions? You are studying at this university and want to share the benefits
and disadvantages? Feel free to write, just remember to maintain politeness and respect. 🙂
Data source: universitycompare.com