Bristol University was founded in 1876. Currently, the university is home to over 25,000 students from 150 countries, who can choose from 500 courses of study.
The main campus of the university in England is located in the heart of the historic, yet vibrant city of Bristol, just a two-hour drive from London. With its diverse culture, independent spirit, and abundance of green spaces, the city was recognized as the best place in the UK by the Sunday Times in 2017.
Students at Bristol University have a significant impact on the academic environment and politics worldwide. The alumni network of the university in England includes prominent figures in science, industry, politics, and the arts.
Students at Bristol University can choose from a wide range of undergraduate and postgraduate courses. If you dream of earning an academic degree during your studies in the UK, you can enroll at this university to study:
:
Business and Economics (including business and management, accounting and finance, economics and econometrics),

Law,

engineering and technology,

Medicine and Dentistry,

Science (including Chemistry, Physics and Astronomy, Geology, Mathematics, and Statistics),

Humanities (including History, Philosophy, Archaeology, Art),

Natural Sciences (including Geology),

Social Sciences (including Sociology, Political Science, International Relations, Communication),

Biological Sciences (including Veterinary Science),

Medicine and Dentistry,

Biological Sciences (including Veterinary Science),

Psychology,

Education,

Law,

Computer Science.
The detailed course search tool for available courses at Bristol University can be found here: https://www.bristol.ac.uk/study/undergraduate/search/
Graduate salary
£17 – 32K
Degree completion: Różnie
Data source: universitycompare.com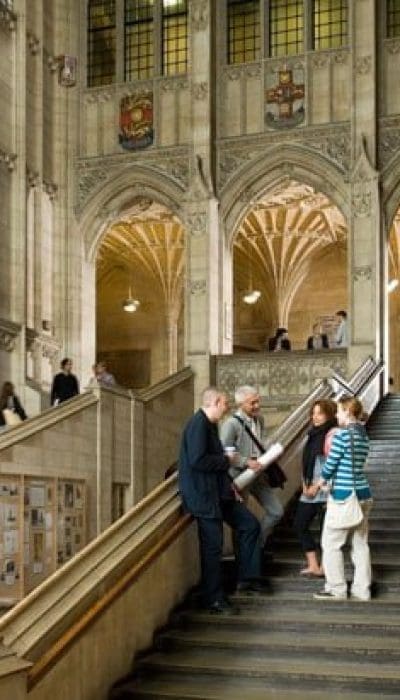 Indeed, competition for places at Bristol University is very strong, and achieving the mentioned qualifications does not guarantee a spot at the university. The entry requirements vary depending on the chosen field of study. Detailed information can be found at: https://www.bristol.ac.uk/international/countries/poland.html
AWARDS AND IMPORTANT FACTS
Bristol University ranks fifth in the UK in terms of conducted research.
In 2017, Sunday Times recognized Bristol as one of the best cities to live in the UK.
In addition to maintaining strong partnerships with industry, commerce, and the academic community, Bristol University is also associated with 13 Nobel Prize laureates.
Bristol University offers accommodation to all new first-year students who apply on time. The university in England has historic Georgian townhouses, large modern residences, as well as accommodations suitable for families and individuals with special requirements. Student accommodation is located in three student villages, each of them within a short walk or bus ride from the main campus.
Bristol is the largest city in the South West of England, known for its friendly atmosphere. It is considered a hub of creativity, culture, and entertainment, but it's also full of green spaces, splendid architecture, and beautiful parks. Bristol is considered an ideal city for students. On one hand, it's small enough to provide a friendly atmosphere, but at the same time, it's large enough for residents to pursue their interests.
The nightlife in Bristol includes everything from cozy pubs to stylish clubs. Many of them are located near the university and organize regular student nights.
Bristol is known for its rich festival calendar, which includes music, food, and street art. Independent cinemas, historic theaters, and comedy clubs provide entertainment throughout the year.
Bristol is also home to football clubs City and Rovers, Bristol Rugby, and Gloucestershire County Cricket Club.
The main campus of Bristol University is located in the heart of the city, and you can easily navigate it on foot or by bike.
Additionally, the university provides free low-emission buses for all students living in accommodations, connecting the main Clifton campus, city center, and student villages.
From Bristol, you can reach London by train in approximately 90 minutes, and you can easily get to other cities in the UK by direct train or coach. Bristol Airport offers flights to many popular destinations in the UK and Europe.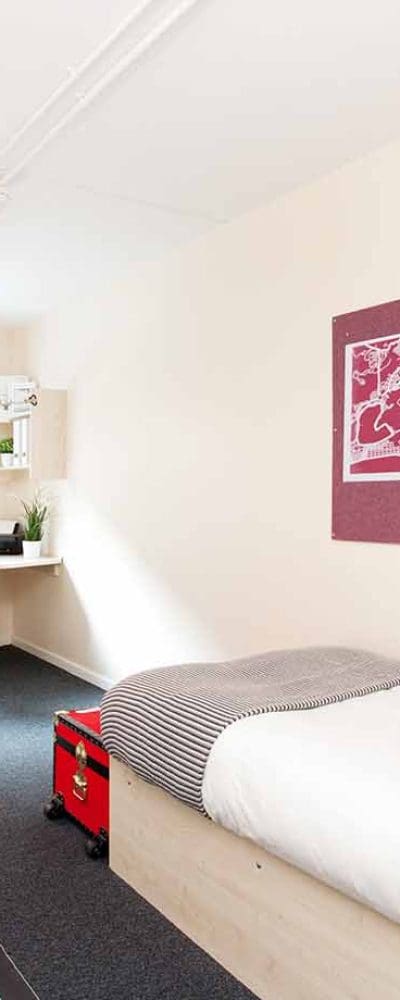 Bristol University
Senate House, Tyndall Ave, Bristol BS8 1TH
Touch the map once to enable colors
Do you have any questions? You are studying at this university and want to share the benefits
and disadvantages? Feel free to write, just remember to maintain politeness and respect. 🙂
Data source: universitycompare.com